April 5, 2021By Sam McFarlane

This month marks the following new feature roll-out to users of Infor OS Cloud Edition (CE).
---
Release Highlights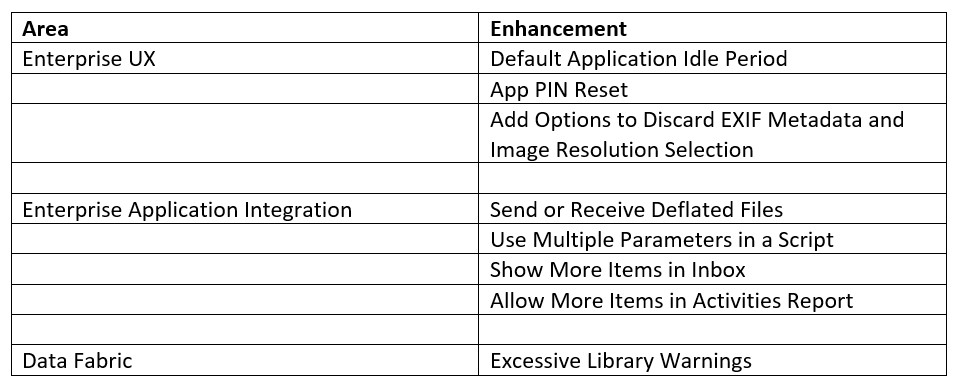 ---
Enterprise UX
Default Application Idle Period:

We have added an idle refresh period whereby after the specified time has elapsed (default is 6 hours but configurable by an Administrator), the user will see her default application when accessing Infor Go.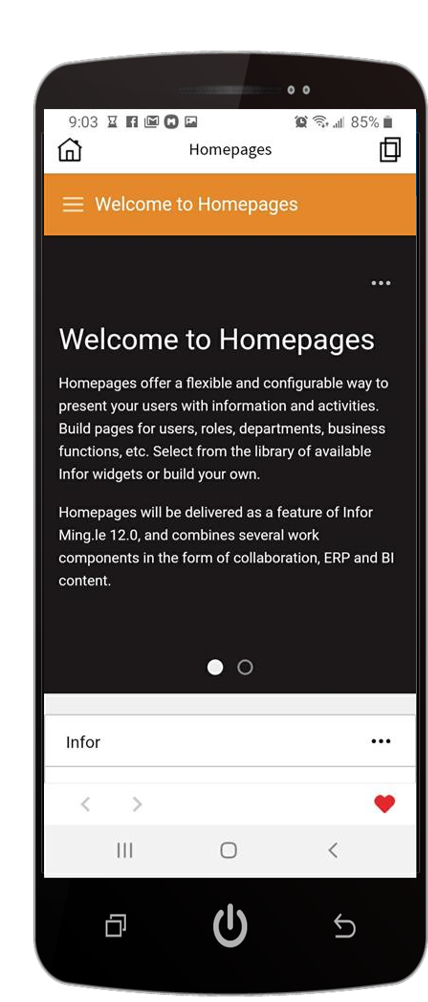 App PIN Reset:

Infor Go has a PIN attempt counter that forces a user to log in again after 5 failed attempts.
We have added a 6-hour reset timer to the PIN attempts counter.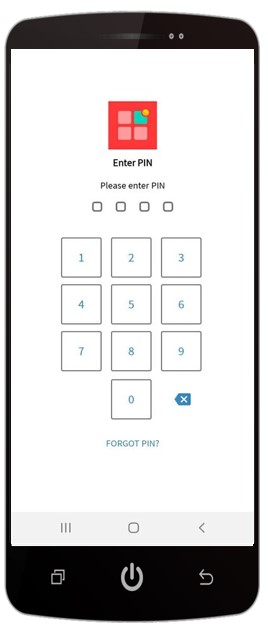 Add Options to Discard EXIF Metadata and Image Resolution Selection:

Added 2 image controls to the Output Management Word Add-in:

Ignore orientation EXIF metadata
Image resolution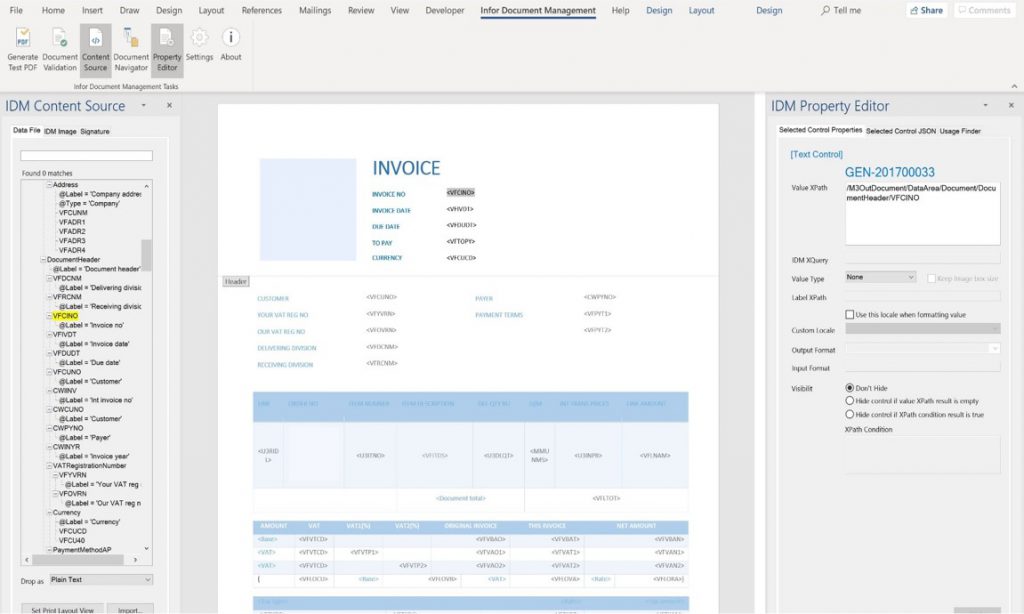 ---
Enterprise Application Integration
Send or Receive Deflated Files:

For a file connection point, you can now receive or send deflated files.
Use Multiple Parameters in a Script:

When using a script in a data flow, you can now use multiple input or output parameters.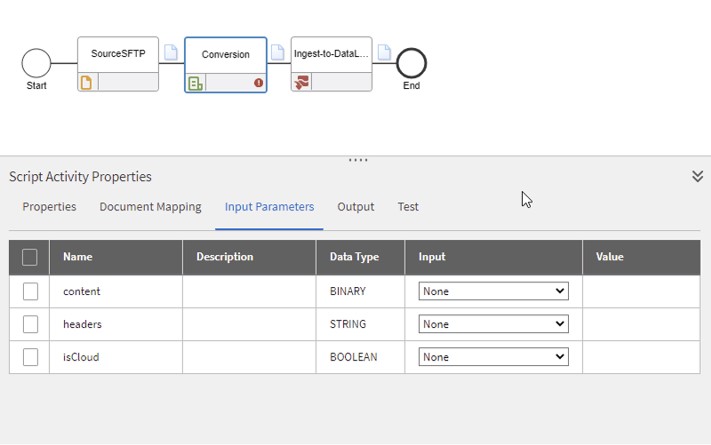 Show More Items in Inbox:

For users with the role INBOX-PowerUser, a 'load more' option is available in the Inbox application to load more items from the backlog. New items are shown right away.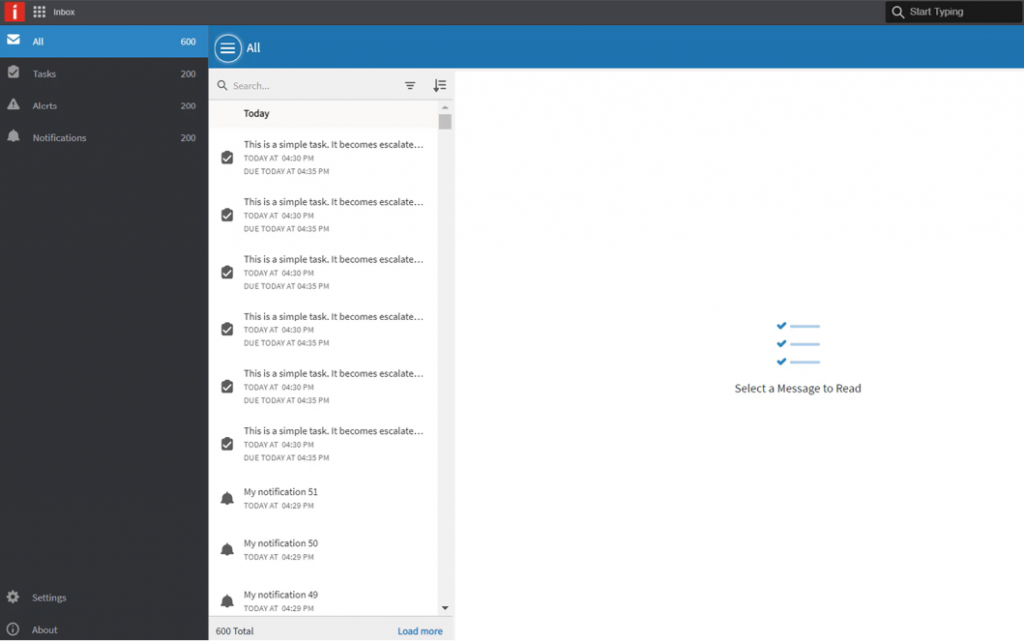 Allow More Items in Activities Report:

A report generated from the Activities page or the Archived Activities page can now contain up to 10,000 items.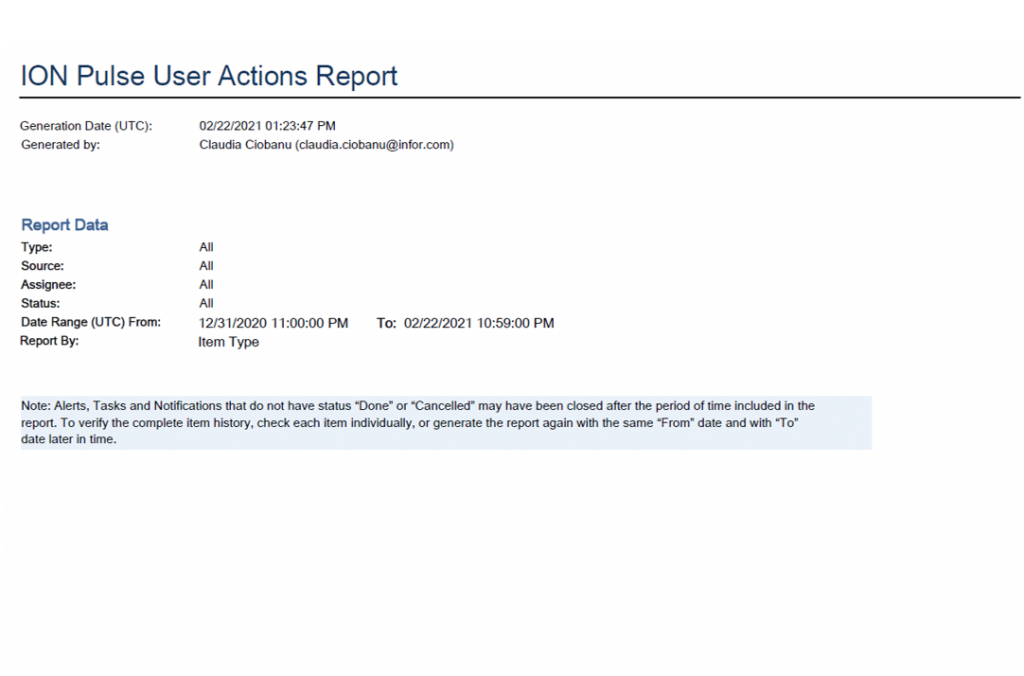 ---
Data Fabric
Excessive Library Warnings:

ION Scripting will surface warnings if a script's included libraries exceed 250 MB.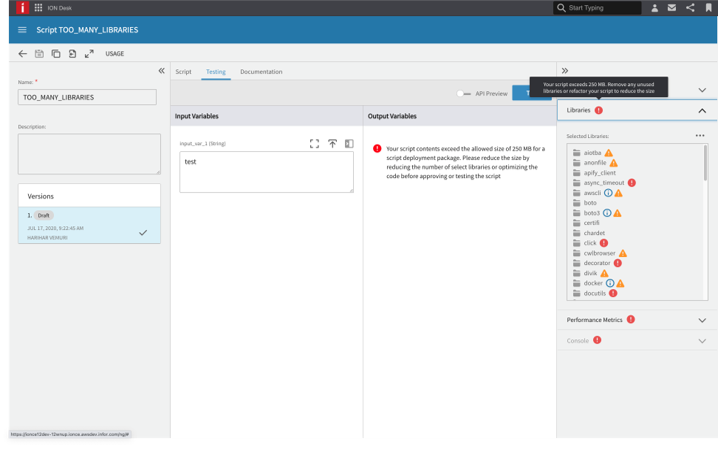 ---
A similar set of features will be available in the next on-premise release of Infor OS. A full list of new features, bugs fixed, and other documentation can be found on the Infor Support Portal. Learn more about Infor OS here or contact us anytime.
Don't see a feature you want? Log into the Infor Support Portal and click on Resources > Enhancement Requests. You can enter your own and vote for others.
For more information on product updates, please see the release training that is available to customers on Infor Campus.