March 17, 2021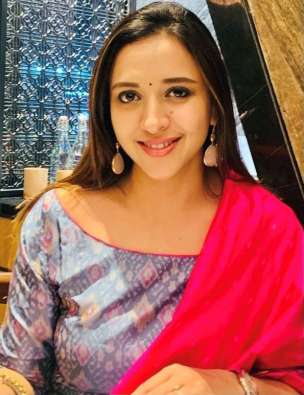 When Neha Achanta joined Infor Hyderabad eight years ago, she had limited technical experience. Today, she leads a team of 25 and plays a key role in Infor Global Delivery Services, Consulting Services, for our customers.
"I started working in cross-functional, nontechnical roles, but deep within myself, I knew I had the fire to become a technical person," Neha says.
Neha was raised in Eastern India, and her family was always supportive of her education and pursuing a career. Her father, a professor and department head at the Indian Institute of Technology, Kanpur, has been a strong influencer in her journey of learning. He gave her a vision of the world that includes equality for men and women. Neha now lives in Hyderabad with her husband and 12-year-old daughter.
Neha's enthusiasm for learning, with support from her manager, helped her transition into a career in technology. "Infor has helped me to grow and reach my dreams and make the 180-degree shift from a nontechnical person to where I am today."
As a project manager in professional services, Neha focuses on defining best practices, helping customers reach successful outcomes, and creating a positive work environment for the Consulting team of project analysts. She also works with Infor global stakeholders to identify possible gaps in services where we can expand and opportunities for department growth.
Neha joined Infor when she was looking for a product development company that would provide a good platform for enriching her skills. "I chose Infor because of the equal opportunity and supportive environment where culture and diversity are of paramount importance," she said. "I think I made the best choice."
Infor began offering Project Analyst Services only 2½ years ago. "The journey has been simply amazing," Neha says. "It's been a thrill to start something from scratch and be able to work with visionary leaders to bring a new offering to reality. I was able to bring professional services online. It was a great source of pride."
The journey had its challenges. "I spent long hours outside of work upskilling existing abilities and learning new skills," Neha says. She took courses on project management and achieved professional certifications for project management and testing methodology.
"I have been fortunate to have visionary leaders and mentors around me. But I give myself some credit for always being open to learning. I benchmark myself and raise the bar year after year and become better professionally and personally. I would like to walk the talk and lead from the front and stay relevant."
For example, when working on the implementation for an Infor M3 dairy customer, she learned of issues with testing, prompting her to pursue more training on manual and automation testing using Infor Testing as a Service (TaaS).
"It pushed me out of my comfort zone, but that was a good thing," she says.
"I have been working with Neha for eight years. She is a very passionate individual with high aspirations for learning and career growth," says her manager, Sai Reddy Velagala, Senior Director, Professional Services. "Neha's thirst for knowledge has always amazed me. She is self-driven and highly focused professional. Wanting to excel is in her DNA. She has already shown this through her transformation journey from resource planner to manager of a project management office."
As "Choose to Challenge" is the theme of International Women's Day, Neha challenges her colleagues to help build equality in all things. "Sometimes as women, we undermine ourselves and don't have confidence in ourselves," she says. "We need to develop the zeal to continuously learn and upgrade all through one's technological career. This will empower you to stay abreast with the changes and provide long-standing careers. We know how to learn and be independent thinkers. We must keep up with learning. Learning drives success."
Learn more about how Infor is celebrating International Women's Day and Women's History Month.