October 15, 2019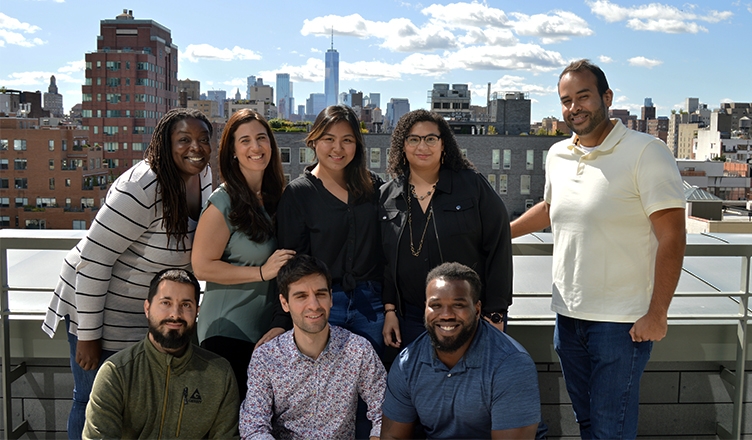 This National Hispanic Heritage Month in the United States, Infor launched an interview series to learn more about our Hispanic and Latinx colleagues and how their identities influence their work here at Infor. For our final piece, Infor is celebrating a team that is integral to the success of our business. The Level 1 Client Services Team in the US is the first point of contact for some of our customers and administrators. A team full of active problem solvers and communicators, they respond to customer queries 24 hours a day, 5 days a week, across all time zones and with local language capabilities in select regions. Many members of the team work with customers across Latin America, and as a result the team has a large Hispanic presence. Learn more about members of the Level 1 Client Services Team, their work, and what Hispanic Heritage Month means to them:

Miguel Salazar, client services specialist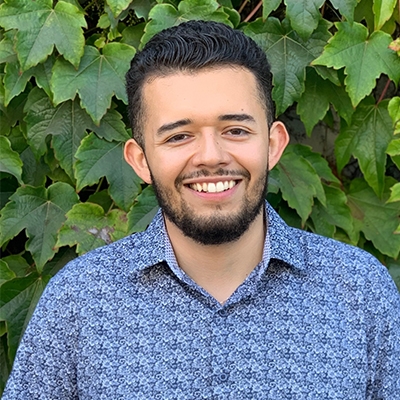 Ana Leon-Esposito, team lead, client services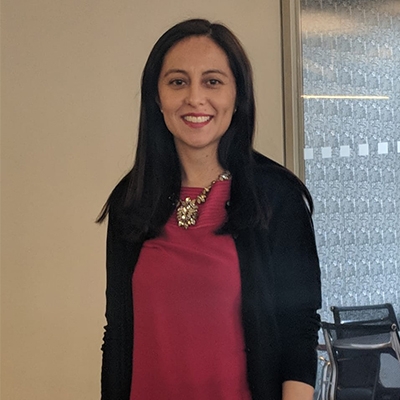 Mariela Peralta, client account manager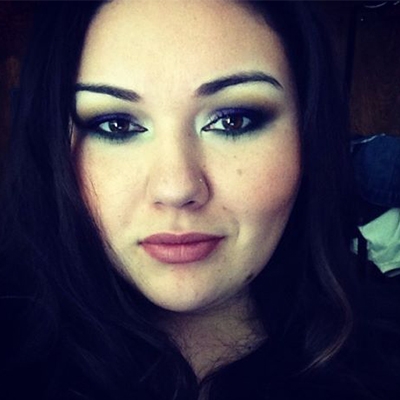 Christian Guerra, client services specialist (pictured above)
Kayla Perez, client services specialist (pictured above)
Francisco Gamboa, client services specialist (pictured above)
Why did you choose to work at Infor?
Miguel: I knew Infor's mission was to provide software that builds successful businesses. This mission was a perfect match for my personal and professional interests. I knew that I could leverage my technical skills, cultural background, and passion for helping people to make an impact at Infor. I am also passionate about technology and how it can have a positive effect in a community.
Mariela: An environment like Infor challenges me to think outside the box. I enjoy working in an atmosphere that pushes me and makes me aware that any action has a huge impact. The feeling that I make a difference on every customer I support is incredible. I love working with my colleagues, and I take advantage of every opportunity I get to learn from them and apply their knowledge, so we can grow together.
Francisco: I previously worked at an IT company similar to Infor, where I needed to speak multiple languages. I'm in a similar role supporting customers in the Americas here, and the chance to speak multiple languages from English to Portuguese makes the job more interesting.
What motivates you, both personally and professionally?
Kayla: My family motivates me for both. I come from a very tight-knit family and they have always supported me and always been there to give the extra push whenever I needed it.
Christian: I want to bring more light to Latino-Hispanic heritage. There are not that many people in power in the tech world who look like me, so I strive to be a role model and set an example for the next generation of Latino-Hispanic leaders. Family is also important; I'm the first in my family to graduate from college, so I want to represent them well too.
Mariela: My family is the engine of my life. My husband reminds me every day how I should continue to do what I love and not to give up, my mother teaches me to enjoy every moment in life and find a solution for every single problem, my father encourages me to continue striving for more, and my brother who has taught me that no matter how hard the road is, the reward at the end is always better and bigger. I have met incredible people during my time with Infor and I learn from them every day.
Has your Hispanic or Latin heritage impacted your career & personal aspirations?
Ana: Of course, my Latin heritage has had a huge impact on my career. I was born and raised in South America, and I have lived half of my life in the United States. I identify myself as Ecuadorian-American. Latinos are a very diverse group, so I learned to connect with people from different backgrounds. Living in two different countries also taught me to embrace cultural differences and how I can apply my life experiences better in the workplace.
On a professional level, due to my multicultural upbringing I learned to be open-minded and embrace other people's point of view. I opt for roles that allow me to connect with people from different backgrounds. My upbringing helps me to better connect and understand our customers and colleagues.
Francisco: I was born in New York but grew up and worked in Brazil, and since many technical roles in Brazil aren't as well defined, it forced me to adapt and be ready for situations. That experience helped prepare me for my role here.
Kayla: Yes, my heritage has always been a big part in my choices and my aspirations. I went to college to study political science but added a concentration on Latin American politics, midway through sophomore year because I couldn't help but also study Spanish language and Literature as a second major. Hispanic culture is broad and fascinating, and I love learning all about it.
Miguel: Yes, my Latin heritage has made a positive impact on my career. It has empowered me to always keep learning. The more I can learn and gain skills in different areas of a business the more I can better understand a product and grow professionally along the way. It may take time to reach long-term goals, but with hard work and patience anything is possible.
What does Hispanic Heritage Month mean to you?
Kayla: I hope it means that people can look beyond labels and see the people behind them. I would like it to mean that someone not from a Hispanic background can somehow find a connection to the people that do. That for Hispanics, we have a platform to show our involvement in the world. This month is an opportunity for everyone to learn a little bit about other people.
Christian: I'm part Peruvian and Puerto Rican, so to have a month that celebrates all of Hispanic culture makes me feel represented and it provides a nice opportunity to reflect.
Ana: It means a lot to me. It's a time to honor the contributions that Hispanics and Latinos have made to science, the arts, and social justice in the United States. I am grateful to be a part of this country of immigrants and the opportunities it offers. I am proud of being Latina and my multicultural upbringing, and I am always looking for Latin role models to look up to.
You can read about all our Hispanic Heritage Month interviewees on the Infor Blog. You can also learn more about Infor's Inclusion & Diversity strategy here.