August 2, 2023
What an inspiration! Six Infor women recently attended Perspektywy Women in Tech Summit 2023 in Warsaw, Poland, June 14-15 — the biggest conference and career fair in Europe for women in STEM, tech and IT — and we want to share some highlights.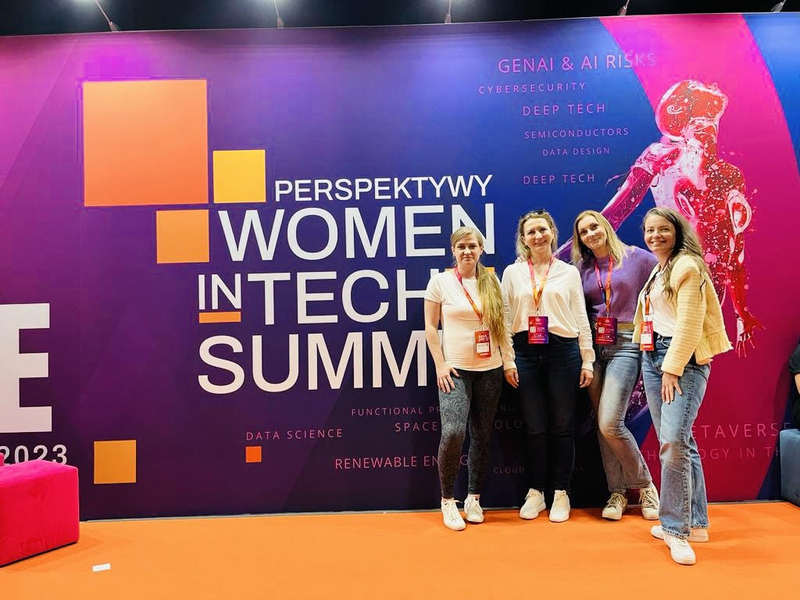 The annual summit's goals are to support female empowerment, enhance career development, shape technology and positively impact the future. With 11,200 participants and guests from 88 countries, and 500 speakers, trainers and mentors, this summit was full of mind-blowing ideas, inspiring speeches and panel discussions, and positive energy.

The lack of competencies in the IT sector is one of the challenges of the current job market. It is worth tracking how socio-economic and technology trends will shape the workplace of the future. Although, according to Eurostat, the number of women interested in working in the IT sector is steadily growing, they often point out difficulties in finding their place in the business.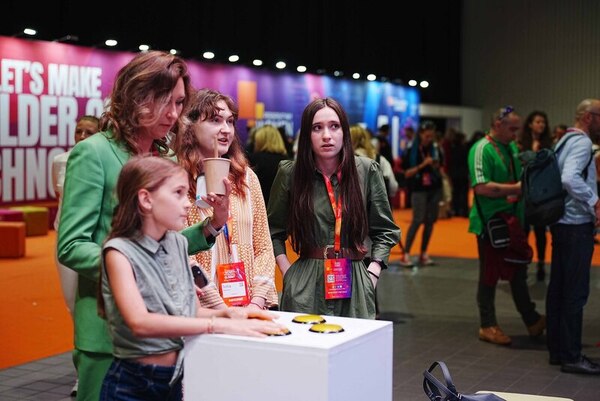 With the theme "Let's make bolder choices," Women in Tech celebrated, inspired, connected, and supported women in technologies, science, and innovation.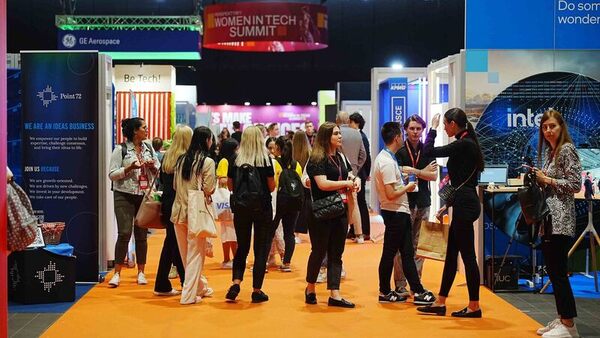 One aspect that stood out to us was the diverse range of workshops available. They covered topics from leadership, personal development and well-being to science and technology trends.

The most trending tech topics discussed were:
• Artificial intelligence (AI) - "controversial and beneficial"
• Quantum computing - "biggest breakthrough in technology"
• Semiconductors - "crucial for technology development"

Participants also engaged in interactive sessions, gaining practical advice and actionable strategies to implement in their personal and professional lives.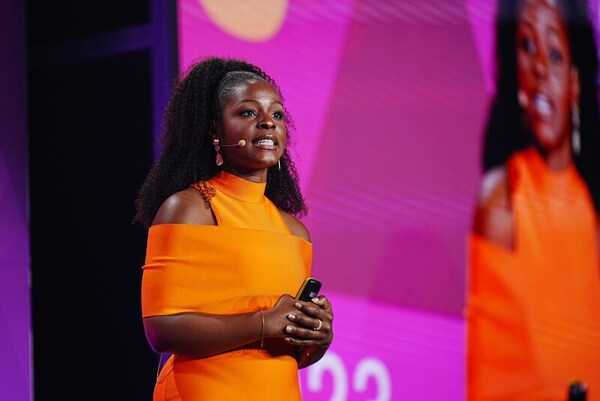 We were struck by the empowering atmosphere and the positive energy that permeated the entire event. From the moment we stepped into the venue, we could feel excitement and anticipation in the air. The summit featured incredible speakers, who delivered powerful messages encouraging women to embrace their strengths, overcome challenges, and pursue their dreams fearlessly. They shared personal stories of resilience, determination, and success, leaving the audience feeling motivated and empowered.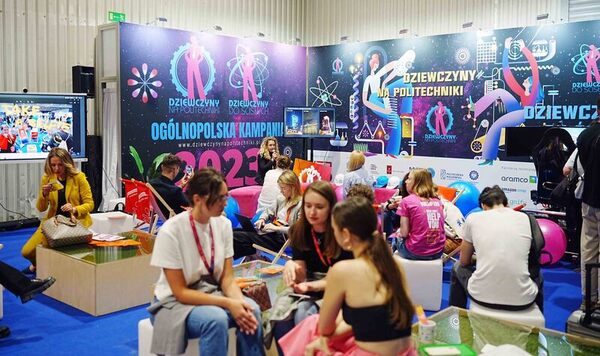 The vibrant and colorful vibe of the summit was truly infectious. The organizers took great care in creating an environment that fostered creativity, positivity, and inclusivity.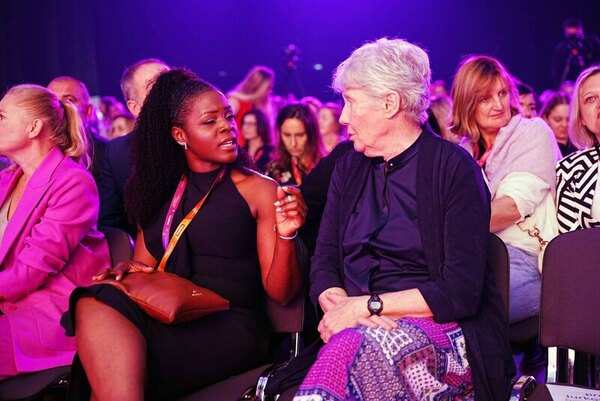 What impressed us most was the strong sense of community and support among the attendees. Women from different backgrounds and industries shared experiences and built meaningful relationships. It was heartwarming to share the camaraderie and genuine support that was evident throughout the summit.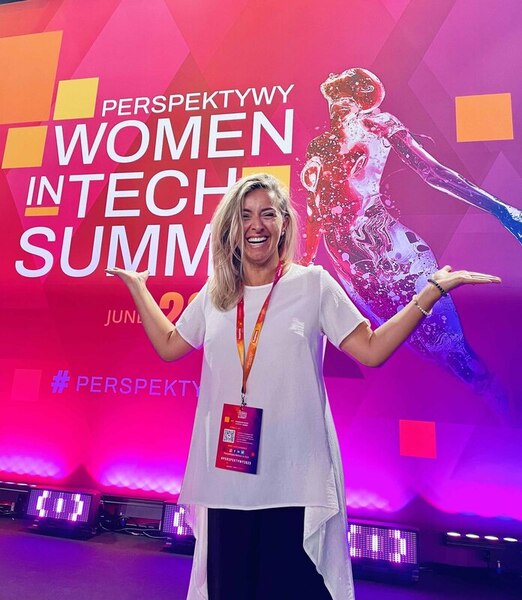 Hanna Witek, Cloud Services Manager, Infor Managed Services
The gathering also formally celebrated exceptional achievements of women in tech. Our own Hanna Witek, Cloud Services manager, was honored to be nominated in the category Cloud Rising Star for this year's Cloud Computing Awards and made it to Top 100 Women in Cloud Computing list! Congratulations to all the winners and nominees. You are amazing!

Overall, the all-women summit was a truly inspiring experience. It was a reminder of the incredible power and potential that lies within us. We encourage all women in tech to attend who seek inspiration to choose next steps in your career path or, if you only get started in IT, to apply for internships being offered. It may be the beginning of an exciting journey for you.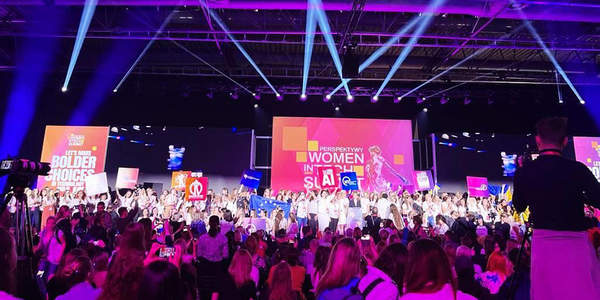 We are already looking forward to the next summit being planned for June 12-13, 2024. To find out more, visit: Perspektywy Women in Tech Summit 2024. When we come together, amazing things happen!

Infor attendees
Anna Kotala, Customer Retention Services Manager
Maria Karampouli, Team Lead, Cloud Services, Professional Services
Hanna Witek, Cloud Services Manager, Infor Managed Services
Anna Ciesielska, Senior Manager, Resource Management
Katarzyna Telega, Senior Resource Manager, Resource Management
Kamila Rachubik, Manager, Resource Management