November 12, 2018
We were happy to snag retired US Navy Intelligence Specialist First Class Ed Rosenberg as a customer success manager at Infor. Ed served 20+ years on destroyers and aircraft carriers, and national and fleet intelligence centers along the East Coast, and at the American Embassy in Madagascar.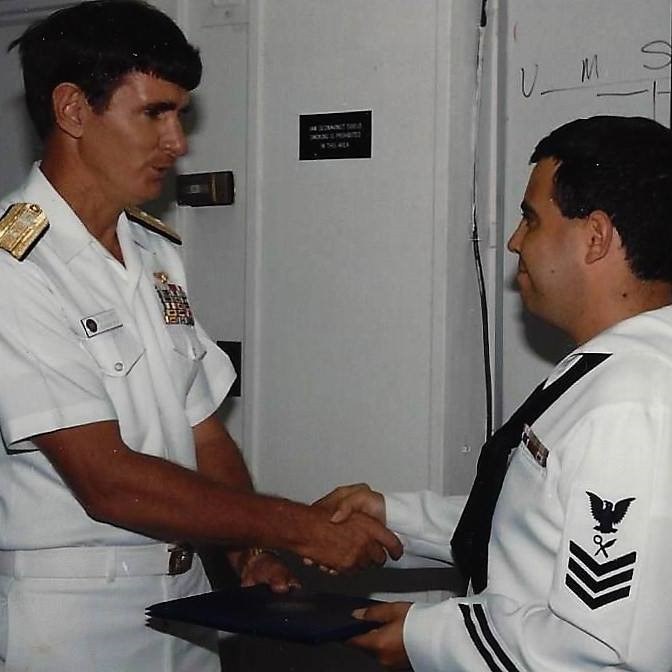 He's being mentored in this new role by Brian Ranne, a fellow customer success manager, former Army officer and combat veteran. Their relationship is part of our Post-Military Transition Success Program.
"Like the military, Infor is focused on success—for the company, its employees, and our customers," Ed says. "Infor cares about its employees and their success as demonstrated by the group it set up to support the hiring and retention of veterans."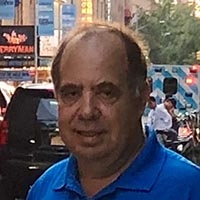 Race Roberson is another recent post-military hire. He was recruited by Infor and started in September as a senior account executive. He served 30 years in the US Marine Corps Reserves, half of it on active duty.
"I was a colonel in the Artillery Military Occupation Specialty (MOS)," Race said. "Artillery is the ground combat occupation that uses large cannons to provide fire support for the infantry."
Now he's the newest member of the Federal Cross-Sales Team for our Infor Enterprise Asset Management (EAM) solution. "My clients are Department of Homeland Security (DHS), the Federal Aviation Administration (FAA), and the US Postal Service."
Race was recruited by Phillip Bragg, account manager and retired Marine Corps lieutenant colonel. "He and I served together in the artillery for many years," Race said. "Phill is a tremendous leader and mentor, and is also part of the Veterans Infor Network subcommittee. This group is trying to bring more veterans and their talents to Infor."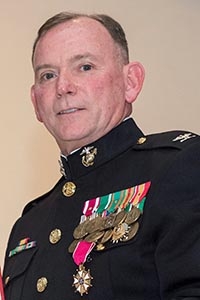 How do military experience and values fit with Infor culture?
"Infor has many of the same values as the military," Race says. "The military teaches us to have a sense of urgency, a passion for mission accomplishment, to work smarter not harder, and always focus on quality results. The military teaches us to be collaborative, engaged leaders. The military is made up of matrixed teams, which is also what makes Infor very successful."
Why choose Infor?
"Infor is a wonderful company with a great reputation," Ed says. "Everyone from senior leadership to co-workers, reinforces a diverse culture that promotes individual growth and opportunity."
"I had a business transformation and supply chain management (SCM) classes as part of my master's degree at the National Defense University," Race says. "We studied SCM and ERP case studies and I knew, once I retired, I wanted to work for a company that is highly innovative and is leading in ERP solutions. I wanted to work for a company with exceptional resources to solve a customer's challenges. In the military, sometimes we must 'do more with less,' and I saw Infor as a way to do more with remarkable solutions.
"All of this drew me to Infor, where I knew I could thrive."
Visit our "Post-military careers at Infor" page on LinkedIn.