September 22, 2020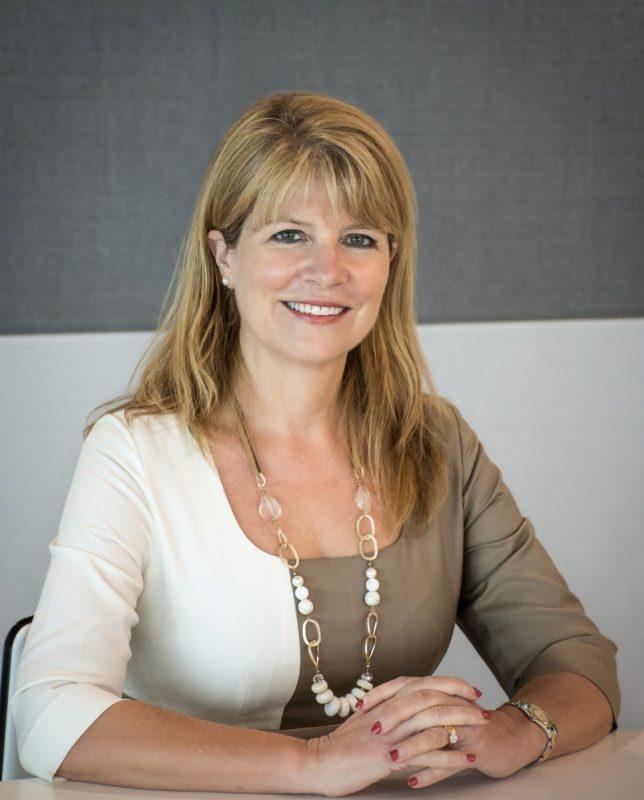 By Nancy Mattenberger, Infor Global Chief Customer Officer
In this era of uncertainty, it's more critical than ever that customers can rely on their enterprise software solutions to remain agile and flexible. With this in mind, we at Infor are introducing an industry first – the Multi-tenant Cloud Customer Bill of Rights.
Unprecedented challenges, real opportunities
The current COVID pandemic is disrupting the market, forcing companies to be more innovative and accelerate technology adoption. Organizations are turning to the cloud & digital transformation to help them reinvent processes and reimagine go-to-market strategies. At Infor, we recognize the unprecedented challenges—and opportunities this presents, and while there are many difficulties to overcome, there are also pockets of optimism we can seize and nurture.
A recent Forbes article predicts that much of the change since the pandemic is here to stay: "Certain aspects of consumer behavior will change permanently, if for no other reason than millions of people have tried something that they were refusing to try before. They've discovered the benefits that cloud technology can bring to their lives and their businesses, from its impact on the balance sheet to more engaged employees, and more free time to spend with friends and family."
This acceleration is also driving greater acceptance of cloud solutions, as organizations are test-driving cloud-supported resources to keep their workforces connected and productive. Cloud solutions are proving to be reliable, safe, agile, highly practical—and easy to adopt.
In a recent survey conducted by JPMorgan, 79% of CIOs say the pandemic has forced them to digitally transform faster than they had planned. In fact, some industries, like e-commerce, have seen two years of growth compressed into just six months.
Creating measurable value
Infor is helping leading organizations make this transition to the cloud, working diligently to align with customers' evolving needs. Customer-centricity is part of our company-wide strategy, and this new Multi-tenant Cloud Customer Bill of Rights is one of the ways we are formalizing our commitment to our current and future customers.
It reflects our commitment to flexibility, transparency, reliability, and success. See the Bill of Rights here. Providing highly flexible contracts is part of this promise, something many customers in the industry have been waiting for. The Rights state, "Now on an annual contract basis, you can swap seats among any of your Infor SaaS products to suit the evolving needs of your business."
This level of flexibility will be valuable to customers as they face fast-changing market pressures. Organizations know they must move forward and adapt, but options are complex, and predicting the number of users they will need over several years may be difficult. Working with a provider that understands the issues, like Infor, can be reassuring.
The bigger picture
The Infor Bill of Rights was born from building and living a customer-first culture. It's part of our overall strategy to provide multi-tenant customers with modern cloud solutions and build long-term relationships based on mutual trust and respect.
The program, launched Sept 15, exemplifies our customer-first mindset and demonstrates Infor's commitment to flexibility and transparency. These new policies open the way for more organizations to embrace modern solutions and turn this period of disruption into reinvention.
With this Bill of Rights, we spell out our promise to deliver modern multi-tenant cloud solutions combined with a customer engagement infrastructure that is highly flexible, transparent, and reliable.
Read the Infor Multi-Tenant Cloud Customer Bill of Rights:
• Flexibility. On an annual contract basis, you can swap seats among any of your SaaS products to suit the evolving needs of your business.
• Transparency. Pricing for programmatic access, storage, and additional environments is transparent and readily available to avoid billing surprises.
• Ease and speed of obtaining support. We endeavor to provide the best support response in the industry. Our SaaS customers enjoy 24x7x365 support for all Severity 1 infrastructure outage and production system issues, with response times within 30 minutes from receipt by a qualified technical resource.
• Availability you can count on. Infor is committed to exceeding industry standards for uptime. We promise 99.7% availability under our standard SLA and will share our availability status with you.
• Peace of mind knowing your data is secure. Infor is a leader in security practices in the enterprise solution SaaS market as evaluated by third-party security ratings services.
• You control your data. At your request, Infor will return, without charge, your data from the SaaS environment in native form within 30 days following the end of your contract.
Gaining global attention
The Bill of Rights received considerable attention during Inforum and was mentioned in numerous articles and social posts. Steve Brooks of Enterprise times, in the UK, wrote an Inforum follow-up article in which he discusses the Bill of Rights and quotes CEO Kevin Samuelson as saying: "These promises are the key foundation for Infor to deliver customer success, and each has commitments behind it."
Brooks goes on to quote Chief Technology Officer Soma Somasundaram: "These promises are the key foundation for Infor to deliver customer success, and each has commitments behind it. For example, on availably stated: 'We brought the maintenance window down significantly and are closing in on zero downtime. Right now, over the last four quarters, our average uptime has been 99.87%. For multi-tenant customers, we're actually committing to a 99.7% SLA."
As existing customers and new customers begin to leverage the benefits of the Bill of Rights, we'll continue to report on the value and publish more results. Stay tuned.