Search Results
Displaying Results 1 - 10 of 34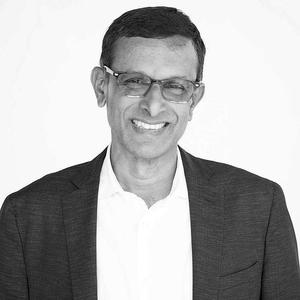 Soma Somasundaram, Infor President & CTO, reflects on the significance of the latest product update.
Filed Under:
Technology
Platform Technology
ERP
Cloud
Manufacturing's deskless workers play a vital role in operational efficiency. Democratizing data—making data consumable for a wider population—gives these front-line users valuable decision-making insights. With role-based dashboards and reporting tools, they can improve productivity and use of resources up and down the production line, from eliminating delays to improving quality control and compliance. Access to data means questions can be answered quickly, keeping processes moving smoothly.
Filed Under:
Manufacturing
ERP
Channel Partners
As aerospace and defense enterprises adapt to changing market demands and global volatility, the technology they use to manage their business becomes increasingly important. The complexity of product designs, compliance mandates, supply chain disruption, and cybersecurity all point to the need for modern, composable ERP solutions deployed in the cloud. Without modern solutions, organizations face numerous risks and won't be able to take advantage of artificial intelligence, data insights, or enhanced supply chain visibility.
Companies in the aerospace and defense industry are taking a closer look at ways technology can help them to adapt to changing demands, while still meeting strict regulation and security mandates. Cyber security is an area getting more attention as enterprises adjust business models and find cloud deployment offers many advantages.

Airworthiness issues, trade wars, and supply chain disruptions have caused significant turbulence for the aerospace and defense (A&D) industry in recent years. The COVID-19 pandemic and resulting supply chain bottlenecks escalated these issues, especially ones related to procuring critical parts and components. Modern technology can help manage risks.
You have your power team, you've determined your top business drivers, and you've even developed your short list of business needs your ERP system must meet. What next?
Now that your ERP selection power team has identified your top-tier business drivers, what's next? Generating and prioritizing the short list to help you select the best ERP system to meet your established goals.
Now that you've built your power team for the ERP selection process, what's next? Time to begin building your case.