Search Results
Displaying Results 1 - 10 of 58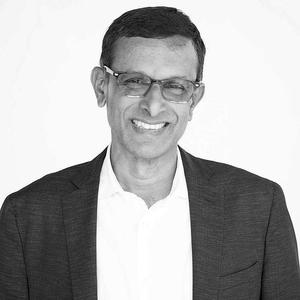 Soma Somasundaram, Infor President & CTO, reflects on the significance of the latest product update.
Filed Under:
Technology
Platform Technology
ERP
Cloud
Infor OIG Vendor Check tool completes formerly laborious monthly exclusion list verifications in less than 5 minutes
Filed Under:
Customer stories
Healthcare
Platform Technology
Josh Bersin, the founder and CEO of the Josh Bersin Academy and a global analyst and thought leader, joined with Infor's Marcus Mossberger, Future of Work Strategist for a recent HR.com webinar. In it, the two discussed various challenges that are simultaneously pushing people to leave their jobs (aka, the Great Resignation) while also forcing companies to transform how they relate to an increasingly hybrid workforce made up of both desk-based and deskless workers.
Confluence Health leaders share their compelling outcomes after deploying Infor artificial intelligence tools
Filed Under:
Customer stories
Healthcare
Technology
Subscriptions play an important part in providing proactive care management in healthcare. Based on subscribed events, notifications can be generated and a series of intelligent interactions could occur for timely and targeted care.
While subscriptions are already a highly powerful feature of FHIR, the implementation reality of scaling many granular subscriptions on a high-volume FHIR server sometimes proved to be challenging.
Read this blog to gain perspective on the current state of the Healthcare industry and how a cohesive strategy across business and clinical operations can enhance the patient experience, lower costs, improve productivity and more.
Now that your ERP selection power team has identified your top-tier business drivers, what's next? Generating and prioritizing the short list to help you select the best ERP system to meet your established goals.
Marcus Mossberger, Head of Marketing for Service Industries at Infor, shares a few highlights from HIMSS and provides his perspective on the current state of healthcare workers and strategies to consider that can help overturn 'the great resignation'.
Read this blog to gain insight into how Infor addresses the security aspects of sharing data in a FHIR-based ecosystem through product design and implementation.
Filed Under:
Healthcare
Security and Compliance