Search Results
Displaying Results 1 - 10 of 12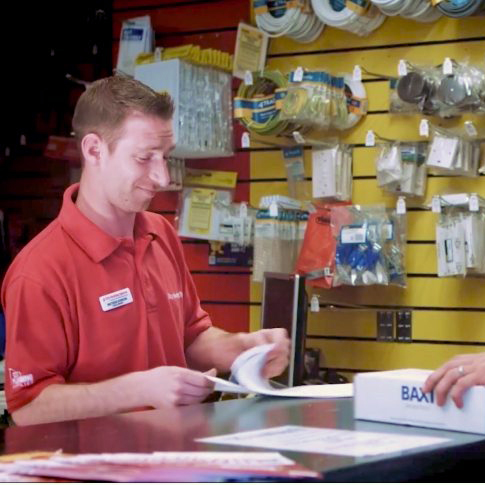 Here's how one of the largest parts distributors in the Midwest transformed the way proof-of-delivery documents are managed to improve productivity and customer satisfaction
Filed Under:
Customer stories
Platform Technology
Data and Analytics
"Infor as a partner is allowing us to move from paper to mobile to sensors. It allows us to move from being reactive to proactive to predictive."
Filed Under:
Customer stories
Data and Analytics
Platform Technology
In addition to the supply chain disruption brought on by the global pandemic, those tasked with managing global freight face a myriad of other business challenges. Read the blog to learn more.
Companies running their businesses with on-premises solutions should seriously consider moving to the cloud to benefit from automation, scalability for growth, improved security to mitigate threats, agility to respond to changing customer needs, and the ability to quickly adopt new innovations to stay ahead of competitors.
As warehouse operations realize the need for increased functionality and innovation from their warehouse management system, many organizations are looking to move their WMS to the cloud. Read the blog to learn how a cloud-based WMS removes the need for future upgrades, improves labor productivity, allows operations to scale quickly, and minimizes downtime often seen with on-premise systems.
Supply chain management strategies continue to evolve beyond traditional analog models and are maturing towards a digital ecosystem to achieve better visibility. Read the blog to learn where your company is in this evolution and how you can continue to innovate with modern cloud-based platforms that enable your company to drive the best possible outcomes across your supply chain network.
The traditional lines between plan, execute, and sense have blurred and now occur simultaneously. Is your supply chain adopting the necessary tools to respond to events in real-time? Read the blog to learn more.
The ability of state and local governments to provide a thriving environment for businesses and citizens has been challenged by leaner budgets. Simply cutting costs creates risk to core government functions and services; a focus on eliminating inefficiencies, rather than slashing resources, is a smarter approach to long-term sustainability.
Overcoming today's warehousing challenges starts with recognizing what they are, and how you can build a strategy to overcome them. Read today's blog to learn the first steps to driving operational excellence in the warehouse.
Sudden disruption caused by unforeseeable events reinforce just how vulnerable global supply chains are when trying to navigate a catastrophe. In this blog, we outline four steps organization can take to mitigate risk to operations during times of crisis.