Search Results
Displaying Results 1 - 10 of 24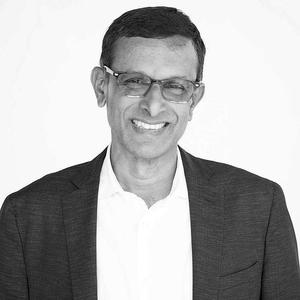 Soma Somasundaram, Infor President & CTO, reflects on the significance of the latest product update.
Filed Under:
Technology
Platform Technology
ERP
Cloud
Manufacturing's deskless workers play a vital role in operational efficiency. Democratizing data—making data consumable for a wider population—gives these front-line users valuable decision-making insights. With role-based dashboards and reporting tools, they can improve productivity and use of resources up and down the production line, from eliminating delays to improving quality control and compliance. Access to data means questions can be answered quickly, keeping processes moving smoothly.
Filed Under:
Manufacturing
ERP
Channel Partners
You have your power team, you've determined your top business drivers, and you've even developed your short list of business needs your ERP system must meet. What next?
Now that you've built your power team for the ERP selection process, what's next? Time to begin building your case.
There are many different ERP systems available. Find out why we think SyteLine is the best for discrete manufacturing.
Assembling an all-star team for your ERP project is critical to your implementation success, so do not take these decisions lightly. A well-appointed team can help you not only select the best possible ERP system suited to meet your organization's needs but also mitigate employee resistance and secure leadership buy-in.
This blog explores some of the common misconceptions in ERP Evaluation and gives some insightful tips to use in choosing the best ERP for your enterprise.
A legacy is something you should leave your family or community, not a software solution. We understand that the cost of an Enterprise Resource Planning (ERP) solution is a large investment, but it is just that – any investment in your business. ERP systems are the central hub that runs your business, and it is critical to your success to have one that is based on current technology that makes it easier to share data across your organization and that also encourages high user adoption and use of the system.
Crucial steps to modernizing systems to meet today's fast-changing needs
Updated certification exams are now live in Infor Campus. The exams are available in new Campus workspaces and include multiple levels for all audience types and experience levels.
Filed Under:
Education and Transformation Services
HCM
Manufacturing