Search Results
Displaying Results 1 - 10 of 99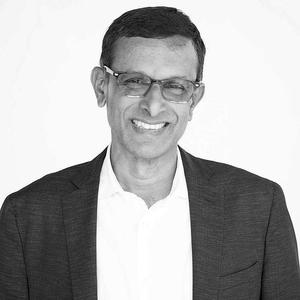 Soma Somasundaram, Infor President & CTO, reflects on the significance of the latest product update.
Filed Under:
Technology
Platform Technology
ERP
Cloud
While the food industry has been obligated to comply to stringent regulations to trace data throughout the supply chain, fashion brands may soon face a similar challenge. But tracing multiple steps from the sourcing of materials to the final product destination poses a crucial question: How can this be achieved effectively?
Filed Under:
Technology
Supply Chain
ERP
Cloud
Technologies such as robotics and automation, AI and more are forecasted to upend the distribution industry in 2023.
Learn why with expanding food supply chains and easier access to ingredients and ready-made meals, product information and safety regulations play a larger role in food production today.
Filed Under:
Manufacturing
Trends
Cloud
ERP
Supply Chain
With Infor AI, 99% faster detection and diagnosis of failure lowers rejection rate and improves OEE and asset utilization
Filed Under:
Cloud
Customer stories
Data and Analytics
Technology
Hotel management system software best serves hotel organizations when it removes friction and expense and creates scalability as new technologies emerge. Industry leaders are investing in cloud-based hotel software, migrating from legacy on-premises configurations for these reasons. However, there are still some persistent myths about investing in hotel PMS and other systems in the cloud that give some decision-makers pause. Here are 4 commonly held myths around PMS in hotels and why they should be dismissed for good.
Filed Under:
Cloud
Hospitality
Technology
Trends
What has this recent period in the restaurants and food services industry taught us about the connection between technology, consumer culture, and how to serve guests in a new paradigm? What have been some of the ways innovative and forward-thinking organizations have addressed recent trends in the industry? Over the past while, we've published several posts that explore some of these questions. Here's a summary that helps tie them all together.
Filed Under:
Cloud
Hospitality
Technology
Trends
The hospitality industry is in the middle of a reboot. Over the last few weeks here at Infor, we've published a series of posts about what that looks like as we define how hotel technology in hotels, resorts, and casinos plays a part in helping organizations succeed in the present, and to anticipate what's to come, too. Here's a summary of those posts for you to explore.
Filed Under:
Cloud
Hospitality
Mobile
Technology
Trends
We've learned how quickly conditions can change in the industry as shaped by external events. Being agile as a restaurant or food services organization has never been more pertinent than it is today. What's served successful restaurant and food services organizations in prosperous times as well as challenging ones has been operational unity that in turn informs strategy to help meet business objectives. Cloud technology has helped organizations achieve this. But what are some essentials that it does that? Let's look at this selected list of five.
Filed Under:
Cloud
Hospitality
Technology
Trends
Pushing boundaries is what innovative hospitality companies seek to do. Over the past year, organizations have been creative in how to get the most return on every square foot of their properties as possible during a challenging period. How has advanced hospitality technology helped them to do that as we move from one era into another?
Filed Under:
Cloud
Hospitality
Technology
Trends