Ecuador-May 30, 2023, 04:00 PM
Automotive and industrial parts distributor in Ecuador implements Infor WMS to increase distribution center productivity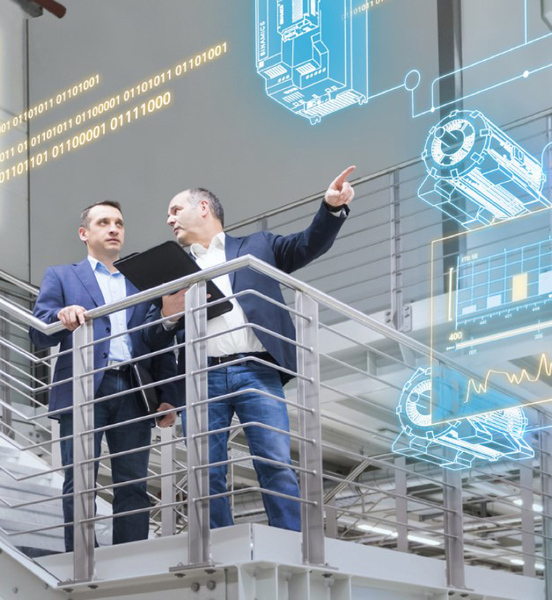 LATIN AMERICA – May 30, 2023 – Infor®, the industry cloud company, today announced that new customer Hivimar has selected Infor WMS to increase productivity in its distribution center. The best-in-class warehouse management system has been sold and will be implemented by Cerca Technology, Infor channel partner in Latin America.
Hivimar was founded in Ecuador more than 50 years ago to import and distribute automotive and industrial parts. The company has two business units, one focused on industrial maintenance products and the other on the automotive sector. Currently, it has 10 direct sales points with more than 10,000 customers and a B2B channel for 3,500 customers. Hivimar's success is based on its commitment to its customers and its constant interest in innovation and improving processes to provide more and better services.
Hivimar has had constant growth, now with 30,000 stock-keeping units (SKUs), and it started having space problems in its distribution centers. The company needed to implement an agile, technological and efficient warehouse management system. In 2010, it implemented a voice-picking system, but it needed a central software to manage logistical operations that would integrate with the other existing enterprise solutions.
"We evaluated different options, but thanks to the work sessions, demos and Cerca Technology know-how, we selected Infor WMS. We also had the opportunity to see Infor WMS working at Grupo Berlin, a company in the automotive sector that uses the solution successfully. Infor WMS functionalities and Cerca Technology experience and methodology were the reasons for our decision," states Patricio Robalino, logistic manager at Hivimar.
The main reasons Hivimar was looking for a warehouse management solution were:
Increase productivity in the distribution center

Reduce time products spend in incoming processes (purchases and imports)

Implement an intelligent system

Increase inventory reliability

Eliminate manual processes

Reduce paperwork
Infor WMS met all the functionalities needed, and it's a world-class solution that applies to B2B and B2C business models and has advanced capabilities, data analytics and great user experience.
"We were looking to have an automatized operation in order to increase productivity in the distribution center, inventory reliability and have more efficient processes. Cerca Technology showed interest in our issues and had the answers we needed with demos focused on real needs," states Geovanny Altamirano, IT leader at Hivimar.
"We will support Hivimar in its growth path, implementing Infor WMS to enable better logistic practices and transform processes in the distribution center. Other goals are to increase productivity and obtain better services and improve customer satisfaction," says Paola Quiroga, Cerca Technology sales manager.
Adriana Gutierrez, channel director for Infor Latin America, adds, "Infor WMS helps companies like Hivimar manage activities efficiently in distribution centers. The solution facilitates warehouse management, optimizing labor, reducing complexity and streamlining operations. Infor WMS is a next-generation solution developed for easy user experience.
Learn more about Infor WMS.
About Hivimar
Hivimar was founded more than 50 years ago in Ecuador to import and distribute parts such as bearings, seals, suspension parts, brakes, oil materials, pulleys, straps and auto parts in general, motors, exhaust systems, transmission elements, etc. Visit https://www.hivimar.com/.
About Cerca Technology
Cerca Technology is Infor´s channel partner with more than 25 years of experience implementing technology for supply chains in Latin America and the Caribbean. It is present in 15 countries and has five offices in Colombia, Chile, Venezuela, Panamá and the United States. Consulting experts have successfully implemented more than 220 projects and have more than 80 customers. https://www.cercatechnology.com/
# # #
Media contact
Claudia Vazquez
Infor
+54 11 4010 8079
Claudia.Vazquez@infor.com