United States-May 18, 2021, 01:00 PM
Many of the most popular education sessions at Inforum each year are the ones presented by Infor customers.
Do you have a compelling story about how your organization is using Infor products? Your peers want to learn how you are using Infor solutions to address your business challenges.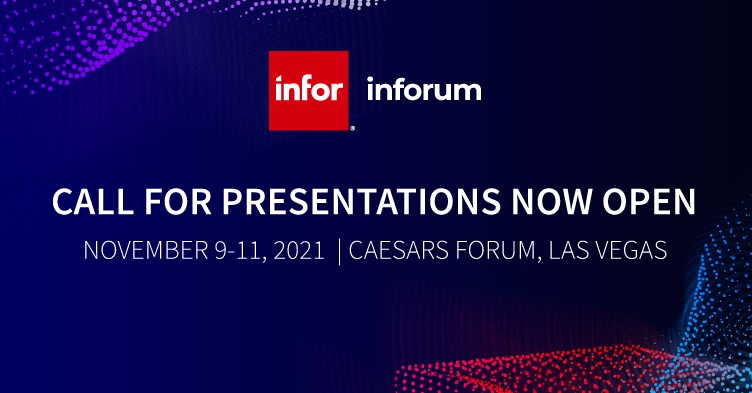 Call for Presentations is now open. Present an education session live at Inforum 2021 — set for Nov 9-11 at CAESARS FORUM in Las Vegas — and share your Infor software knowledge and expertise with others.
Customer presentation abstracts for education sessions are being accepted through July 15. Selected proposals will be promoted in the Session Catalog and presented at Inforum. Presenters will receive a complimentary registration pass for the conference.
Inforum 2021: The Ultimate Customer Event

Nov 9-11 | CAESARS FORUM, Las Vegas
In person and digital
Infor is optimistic it will be able to host Inforum in person in November. But, to extend access, a virtual program will also be offered. If public health conditions change, the company will be ready with a digital-only experience as necessary. Registration opens in June.