Infor CRM software - Understand your customers and drive revenue growth
Monitor, track and learn from every customer interaction, and leverage that information to improve relationships and sales performance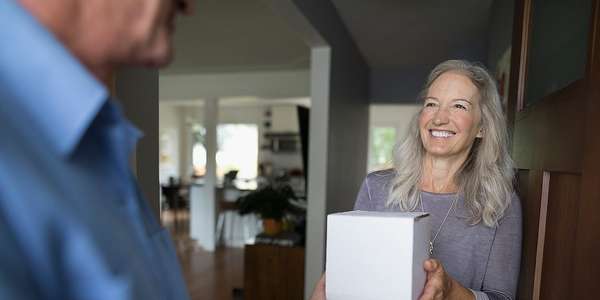 Infor CRM helps you generate holistic views of your customers
Drive accurate forecasting, informed decision-making, and effective team and territory management with robust functionalities for analytics, sales management, and proactive alerts. Infor CRM SLX provides insight into every customer touch point across your organization's sales, marketing, customer service, and support teams.
Take a closer look at Infor CRM SLX
Customers stories
Brochures
Join us today
Discover more about CRM
Connect customer data across all of your systems
Infor CRM is a cloud-based application that provides capabilities for sales, customer service, marketing analytics, and reporting. The solution integrates seamlessly with other Infor ERP solutions, including Birst® Networked BI, Infor Customer Experience Suite, and more. Manage the full customer lifecycle in one environment, capitalize on future sales opportunities, and deliver an exceptional customer experience.
Give your team 360° views of customer target data
Easy to set up and use, designed to help complex marketing organizations automate processes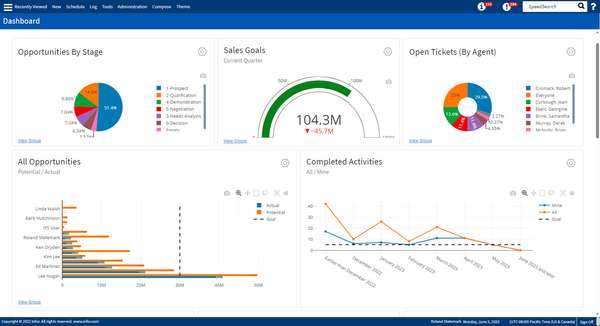 Get the most out of your customer interactions
Ensure relevant, repeatable, and well-documented interactions.
Rich customer profiles generated from internal and external sources
Integration with business management, desktop productivity, e-marketing, and social media tools
Sales intelligence tools that put customer data to work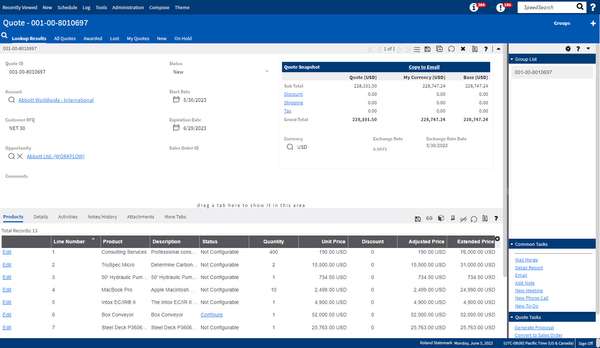 Access complete views of customers
Connect CRM and ERP so you can pull data from both sources to generate richer insights.
Back office integration with multiple ERP systems
Enterprise-wide visibility available within a single management and modeling environment
A deeply integrated, unified platform for social, mobile, and cloud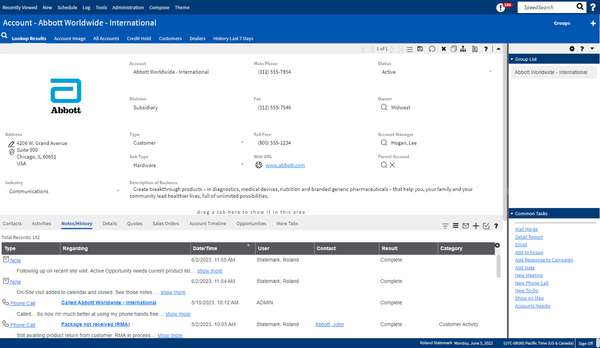 Boost sales team productivity
Take advantage of historical information to develop smarter game plans, drive alerts to ensure best practices, and provide managers with bird's-eye views of the business.
Leverage rich historical information about past interactions to identify opportunities faster while streamlining sales activities
Proactive alerts that drive accurate forecasting
Sales management tools promote effective management of teams and territories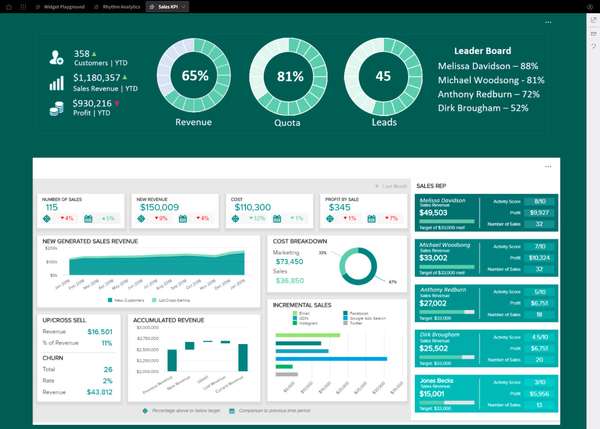 Bring data to life with embedded analytics
Improve decision-making with comprehensive analytics featuring pre-built industry and role-specific content and metrics.
Reports, dashboards, and analytics provide greater visibility into the sales process
Access real-time operational and sales data
Set up automated processes
Game plan for customer engagements
Rich customer profiles and sales productivity tools are designed to help users identify opportunities to maximize the impact of each customer interaction while streamlining sales activities.