Executive Brief
Maintain a sustainable food future from farm to fork
Overview
For food and beverage manufacturers, sustainability improvements can occur in nearly every stage of the supply chain. While distinct supply chain functions can activate sustainable initiatives within their own area, taking an interconnected approach can make a much larger impact. By utilizing cloud solutions to create change, stakeholders in each arena of food and beverage can break down silos and collectively work together to improve the environment while feeding the planet.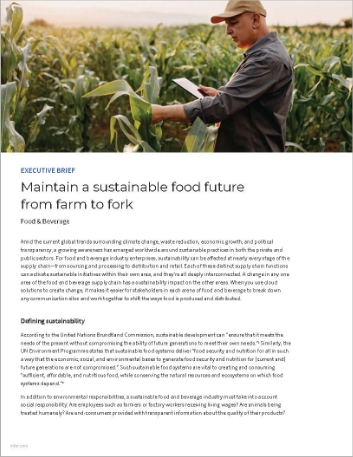 WE SPEAK FOOD & BEVERAGE
Additional food and beverage resources
A modern ERP solution built for food and beverage can improve food safety, minimize waste, and create a more transparent food supply chain. Read these additional resources to learn how simplified food industry software can transform your business.