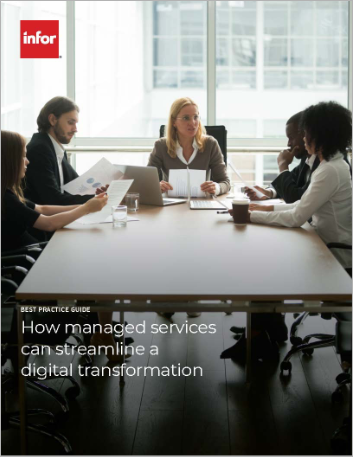 White Paper
How managed services can streamline a digital transformation
Overview
There's no denying that in times of digital disruption, organizations need to implement and execute a strategic change management initiative in order to drive success. Learn how leveraging a managed services model can alleviate some of the challenges of maintaining business continuity in times of change.
Please complete the form below
Fields with * are required.
By clicking "Submit" you agree that Infor will process your personal data provided in the above form for communicating with you as our potential or actual customer or a client as described in our Privacy Policy.
This site is protected by reCAPTCHA and the Google Privacy Policy and Terms of Service apply.