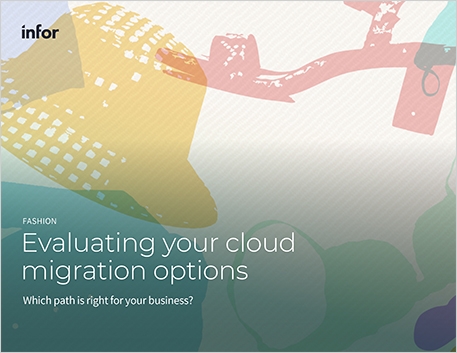 eBook
Strategically evaluating your cloud migration options
Overview
If your organization has waited to move your applications to the cloud, you now have more insights and options than ever to develop your cloud migration strategy. The range of options available means that your business can choose the path that best serves your strategic needs and risk profile. Read this eBook to learn about the different paths to the cloud—core to cloud, edge to cloud, and data to cloud—and how to evaluate which path best aligns with your organizations strategic priorities. Choose your path to the cloud, and take the first step towards a more agile organization that is better prepared to take on future challenges and opportunities.
Please complete the form below
Fields with * are required.
By clicking "Submit" you agree that Infor will process your personal data provided in the above form for communicating with you as our potential or actual customer or a client as described in our Privacy Policy.
This site is protected by reCAPTCHA and the Google Privacy Policy and Terms of Service apply.