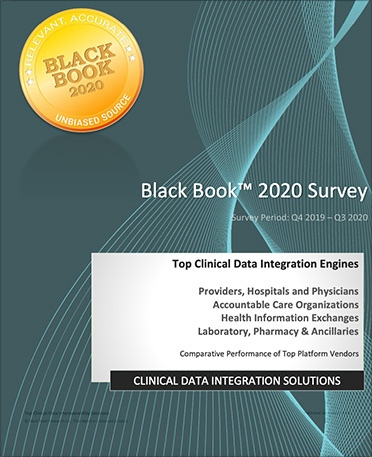 Analyst Report
Infor's healthcare interoperability solution continues to outperform the competition
Overview
The Black Book 2020 Survey of top clinical data integration engines again rates Infor Cloverleaf Integration Suite as the overall top-rated solution in four of out of four verticals, leading a field of 20 competitors.
Complete the form to see why Cloverleaf is the number one solution across 12 of 18 criteria including:
#1 for Innovation
#1 for Trust & Ethics
#1 for Reliability
#1 for Support.
Please complete the form below
Fields with * are required.
By clicking "Submit" you agree that Infor will process your personal data provided in the above form for communicating with you as our potential or actual customer or a client as described in our Privacy Policy.