September 19, 2017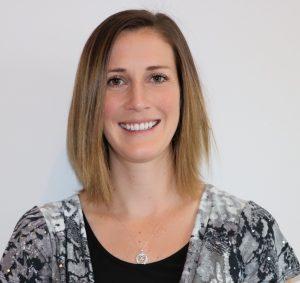 Infor Healthcare has a mission to help our customers reach the Triple Aim of cost, quality and outcomes. We're taking that one step further, though, because we believe there has been a missing element necessary to help achieve the Triple Aim, which we're calling the fourth, or Quadruple Aim. Think of it as looking at four sides of a Rubik's Cube, where you are trying to get all the "colors" to align on each of the four sides. We view the four dimensions as:
Individual experience of the patient
Cost of care
Health of populations
Care provider experience, through workforce engagement and safety
You really can't say that your system is functioning efficiently without all four sides working together. And focusing on the needs of the caregiver as the fourth element establishes provider engagement as a foundation for obtaining the Triple Aim and meeting the needs of patients. Some may think we are biased because we're nurses, but from an organizational perspective, everyone in the hospital contributes to the overall experience of the patient.
It's an exciting time for healthcare as Millennials are entering the workforce and bringing a new perspective, and organizations are re-evaluating how they engage and retain them. To understand if your organization is taking care of its providers, ask these three key questions about the fourth aim:
Am I treated with dignity and respect by everyone, every day?
Do I have the things I need: Education, training, tools, etc. so that I can make a contribution to this organization that gives meaning to my life?
Am I recognized and thanked for what I do?
Human interactions have a major effect on patient outcomes, which is why the fourth element of the Quadruple Aim is so important. For example, being treated poorly or having just one bad experience tends to override and stick with us more than good experiences. However, the most positive reviews mention something about the way staff have a positive impact on the entire experience, which can translate to higher HCAHPS scores. So how can we ensure that our staff are working in the right area where they are a great fit and are going to be engaged?
The right data is a major component to helping with organizational challenges around labor costs, scheduling, employee turnover and engagement. Infor Healthcare has solutions that speak to solving these challenges.
Infor Workforce Management
for Healthcare is a solution that helps with care alignment and workloads, talent-behavior dimensions, and evidence-based productivity. Also,
Infor Talent Science
helps you use science to hire employees, not just intuition. Our solutions help enhance the patient and provider experience by enhancing labor productivity and improving internal communication. So if your organization is asking: How can we make sure our workforce is engaged with the patients we provide care for? Leverage technology to help recognize good work and reward providers with a clear career path and development opportunities.
If healthcare organization can't take care of their providers, they can't take care of their patients. We challenge you to aim for more than the Triple Aim and enhance the experience of your providers of care. How is your organization engaging caregivers?
- Danielle Miller, PHD(c), MSN, RNC-OB Chief Nursing Officer, Clinical Applications
- Brianna Zink, RN, BSN, Account Manager