October 8, 2020By Melissa Amell
We've learned many lessons based on the experiences of healthcare supply chains in recent months, and throughout it all, one thing has become clear. Hospitals and health systems need to connect the supply chain to the EHR and other clinical systems to standardize, streamline, and automate business processes. This depth of integration and automation helps to lower costs, track supplies throughout the organization, maintain caregiver and patient safety, and ultimately improve outcomes. A recent Becker's article sums it up: "A hospital supply chain that fuses logistical and purchase operations with clinical elements is paramount to providing optimal supply chain results."
In recent years, health systems have put a large focus on improving their clinical operations, but what quickly emerged during the pandemic is that business engines also play a pivotal role in keeping systems running smoothly. We consider the ideal model to combine next-generation clinical and business platforms that integrate and optimize enterprise-wide value creation. Aligning business systems helps build on clinical investments to enhance organizational performance, accountability, and sustainability. In the process, they become the trusted source of cost and support for real-time decision-making.
The clinically linked healthcare supply chain plays a crucial role in lowering costs and improving outcomes. Supply leaders need the flexibility to experiment with new procurement procedures and quickly find new sources of supply to keep up with demands for equipment and supplies needed to treat patients. The bottom line is that they need to have critical supplies on hand.
At Infor, we believe clinically integrating the supply chain will reap many rewards. Here are some thoughts on how to start.
Establish a data-driven, outcome-focused environment. A comprehensive data management strategy that relies on delivered system integrations and data standards is key to ensuring data integrity. Not only does information need to be accurate, it needs to be easy to understand and consume.
Reassess your value analysis program. Today's programs should include representation from physicians, nurses, and other specialists to ensure a comprehensive perspective that goes beyond cost, efficacy, and reimbursement. A more holistic assessment will also consider how supplies affect clinical labor and patient outcomes. It only stands to reason that the more involved clinicians are in the process, the more readily they will adopt their organization's supply chain strategy.
Keep communication lines between the supply chain team and clinical team leaders open. Ochsner Health's supply leader began working with the chief of epidemiology to make sure her team understood policy changes immediately when the pandemic began. And Parkland Health's supply team became part of the COVID-19 command center team when the "new normal" set in. Having open lines of communication not only keep everyone informed, but also can spur innovations.
Keep your eye on the recall. Even before the pandemic, recall management in healthcare faced a variety of challenges that were compounded by the way recalls are handled by manufacturers, distributors, third parties, and the FDA. Reliance on manual processes can lead to financial exposure and, more importantly, carry the potential to put patients and caregivers at risk. Automation is key. When business and clinical systems are connected, identification of where these products are located is streamlined and efficient. This capability ensures that recalls are dealt with promptly and documented appropriately.
Opportunities for driving better outcomes through aligned clinical and business platforms are manifold. A healthcare business platform can create a functional convergence with clinical operations to enhance performance with patients and clinicians, as well as in diagnoses, procedures, and the revenue cycle. This will help healthcare organizations maintain the functionality and flexibility needed to manage before, during and after the COVID-19 pandemic—or another crisis.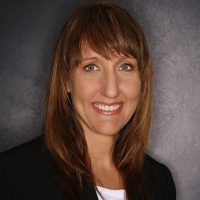 Melissa Amell, Industry Solution & Strategy Director, Supply Chain, Infor Healthcare
You can read more in our best practice guide, Five steps to responding to a crisis.