October 26, 2021
When you're contemplating a big change, it helps to know what it is that you can expect. Digital transformation in the form of a cloud hotel property management system implementation via SaaS is a common one in the hospitality industry. There are always going to be unforeseen variables in any detailed process like this, with each one different from another. But getting an idea of what to expect always helps to ease tensions, avoid misunderstanding, and to plan accordingly for what's to come.
To affect that, here's a list of details and areas of interest common during the implementation of a cloud hotel property management system. As mentioned, every process will in some ways be as unique as the organizations and partners involved. But with this framework, hopefully it will give you a clearer picture to help you plan better, communicate more effectively, and generally feel better about the path to digitalization you've begun.
Stakeholder buy-in
The first step in any healthy process is always good communications as early in the process as possible. For a hotel property management system implementation, this means accounting for a couple of aspects. First, it means knowing what the agreed upon business objectives to the implementation are and making sure that the software helps your organization meet them. A good SLA review process is going to be important.
Second, it means open lines of communication between all stakeholders. This can certainly mean providing board members with the supportive strategy details that help them make sense of the change. Crucially, it also means gathering expertise internally and making sure they're always in the loop, have a voice in important discussions, and are consistently on the same page. From there, deciding how to break up the big task into a series of smaller ones is the next logical step.
Ownership definition and expert empowerment
With the help of your technology partner who provides the software and implementation via SaaS, the next step is deciding who does what. During discussions around the process, this is a great topic of conversation when it comes to the details contract between you and your technology partner. Beyond that, finding definition on tasks between the experts you've engaged internally is crucial to a smooth process.
Those who understand the SaaS model best – teams of developers and those familiar with industry best practices, both internally and externally – are important voices during this stage. They will help to outline what a transition should look like in the most practical terms. This will include security requirements, bandwidth, architecture, and other essential aspects.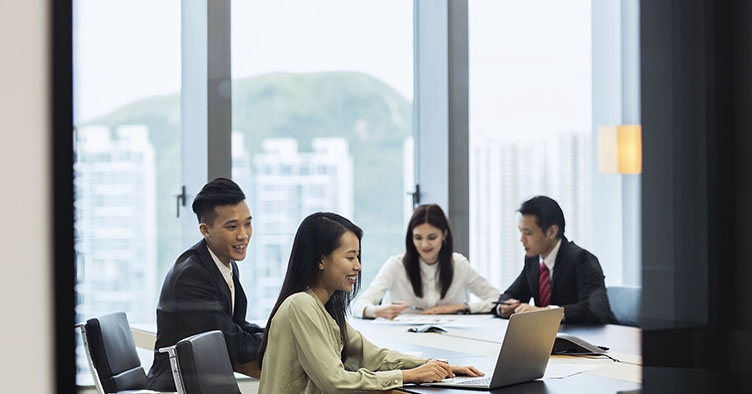 Typical SaaS implementation timelines
There are a lot of factors that contribute to this. One is the complexity of the software. In the hospitality world, there aren't many solutions more complex than a property management system. Hotels rely on that complexity to connect with essential, business goal-supporting operations. It stands to reason that the implementation process is involved, and very much affected by other solutions in place, regional regulations, and other important factors.
Timelines is a subject that is worth talking about the whole way along during a process with your partners and stakeholders, rather than locking in a specific one-time expectation.
Transition plans between old software and new
Between the on-prem platform currently in place and the SaaS deployment of a new hotel property management system, services must continue. Because whatever is happening behind the scenes, hotels are still responsible for the best possible guest experience. So, when it comes to transitions between one solution and platform and another, what's involved?
A transition plan will sit inside the greater digitalization plan, with some similar tasks involved. Forming a team who is responsible for deployment procedures, knowledge transfer, documentation of what happened when and by whom, and other vital aspects. The success of the transition rests on cohesion between internal and external experts.
Creating a scalable platform with the right partner
Why are hotels and resorts migrating to the cloud and to SaaS? Operational unity is one reason, getting locations and teams out of silos so that they're working within the same parameters. Another is shifting an emphasis from having to manage technology behind the scenes and being freer to focus on strategy, innovation, and a better guest experience.
To make sure that your goals are met around these areas, it helps to engage with the right technology partner who understands where you want to go as a company. How do you make sure that your established partnerships will allow you to get where you need to be and thrive as the competitive landscape continues to shift?
We've authored a resource devoted to that question of developing healthy long-term technology partnerships.