April 12, 2018
A version of this article was first published by TLNT on April 11, 2018

Looking Beyond the Obvious
This isn't a typical article about attracting talented job candidates or retention. A rich topic but it's become a little tired. Companies should be transparent about their benefits and culture, create flexible working arrangements, and seek every opportunity to build and nurture diversity. Exceptional employees are drawn to meaningful work too. So, I believe it's smart business to clearly articulate the impact of every job on corporate goals, community, and when appropriate, the global economy. As practitioners, we know these attributes to be eternal truth(s). What's less obvious is how to retain exceptional employees in the modern market.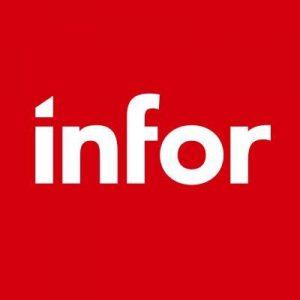 There are volumes of research on employee retention. Some focus on affirmative strategies; others on mistakes and pitfalls of the world's most revered companies. Opinions and case studies abound. What's clear is that turnover has a cost. SHRM estimates that every exit has an equivalent loss of six to nine-months of that employees' salary. Knowledge and time equal money, but U.S. companies still parted with 16% of their workforce in 2016. Retailers and Hotels are more dramatically impacted by leavers; up to 300% in annual turnover. Is it that companies just forgot how they initially attracted the employee, or is there something else at play?


With few exceptions, strategies for how companies attract talented job candidates are, and/or should be the same for how they retain high performers. In fact, they become even more important during the onboarding process and early stages of training and work. What attracted the employee, is what will retain the employee. There's more to it though. Exceptional employees of all generations have new and evolving expectations for how they collaborate with peers and contribute to corporate goals. Further, they seek choice and greater control when it comes to their work environment, work periods, and working interactions with digital job tools.

Enlightened Workforce Management and the Modern Market
Traditionally considered a lesser classification of Human Resources software, Workforce Management (WFM) is neither HR nor Operations nor Finance. It's wedged humbly between all three while unceremoniously delivering ROI and high value to the corporate bottom line. WFM includes practical job tools for timekeeping, scheduling, forecasting, labor budgeting, contract management, leave, attendance, job costing, and performance analytics. Whereas the sum is greater than its parts, so too is the impact across different generations and diverse employee types. WFM is woven deeply into the fabric of corporate culture; a lever for retention as well.


The hypothesis is simple. An engaged employee is a retained employee, and there is no job tool so pervasive as WFM to the employee. WFM is touched more frequently by the employee in a given day than most business applications will be in a year. Companies fail to recognize this. They view WFM as merely a timeclock mechanism, or possibly an electronic spreadsheet for scheduling. There is too often a missed acknowledgement of its deeper impact. No longer. Ventana reports that WFM is the most important corporate priority in 2018; three times that of any other improvement initiative. Why not harness its full potential and maximize the return?


If companies can fulfill the promises made during the hiring process, such as good benefits and rich diversity programs, they are more likely to retain the employee beyond six months. If they can enrich their lives and engage them in ways indicative of the modern market and digital age, retention turns quickly to loyal commitment. WFM does exactly that; it's a digital job tool that engages employees in a familiar way about subject matter that's important to them. Further, it enriches the work experience with data about their individual contribution(s) thus making work more meaningful. Exceptional employees are not just seeking this, they are now demanding it.

A Beacon of Hope
Thinking about WFM in this manner might be avant-garde but it's not a stretch. It's not a fairy tale either. WFM is creating highly collaborative and digital work experiences with each of its interoperable parts. Always has. In addition, I believe that a fulfilled employee, let alone an entire office full of them, is the most effective advertisement for attracting talented job candidates. What better way to move beyond recruiting rhetoric than by creating an on-the-job spectacle of healthy employee-relations. Let's focus on that. Below are ten concrete examples of how enlightened WFM applications can help companies attract and retain top talent.



Digital: exceptional employees are always thinking about work, and the lines between their personal lives and the job are blurry in the modern market. Digital job tools deliver mobile and social and allow for analytical support in a highly intuitive, familiar way.

Collaborative Scheduling: exceptional employees want to contribute to the work plan and their role in it. Collaborative job tools that solicit input to these decisions make work meaningful. Employees can select days, roles, and the shifts that they desire to work.

Work Preferences: exceptional employees rate the need for flexible work arrangements higher than any other job attribute. The ability to rank priorities for work availability, location, employment teams, holidays, and other factors are deeply valued.

Schedule Swapping: exceptional employees react to unexpected demands in ways that don't adversely impact their peers or manager. Interacting directly with shift requirements, encourages collaboration while ensuring adequate staffing levels.

Work Feedback: exceptional employees have perspectives about the work that they do. Sometimes the plan isn't executed properly; sometimes the plan is poor. Companies that actively seek information from their employees are better prepared for the future.

Work Collaboration: exceptional employees don't always have the opportunity to interact about the work they do. Social platforms that are properly directed can have tremendous benefit to collegiality and teamwork and to a true sense of community.

Shared Calendars: exceptional employees care about the team around them and how they collectively impact work quality. Visibility to work and leave accommodations fosters better decision-making about impending schedules and empathy toward peers.

Time and Rate Attestations: exceptional employees appreciate the opportunity to review and approve their work effort. Where variable rates of pay are applicable and/or exceptions need to be corrected, employees are empowered to improve accuracy.

Shift and Vacation Bidding: exceptional employees value their time and contributions to corporate goals. The ability to quantify that value changes from day-to-day, and across pay periods. Bidding arrangements for work and leave are a key engagement tool.

Performance Analytics: exceptional employees are both competitive and conscientious. They desire accountability and seek to be measured against their peer group. Frequent analysis of their contributions creates transparency about both process and outcomes.

This wasn't a typical article about attracting talented job candidates or retention. It was about smart business. Companies that have integrity also have harmony between their hiring and retention strategies. They also recognize that the evolution of the modern market, and what exceptional employees demand, will require more frequent attention to the matter. The most effective tool – one that likely exists at most companies – is WFM. It's a high touch opportunity and deeply pervasiveness; a beacon of hope in an otherwise tired pursuit to retain talent. Better corporate retention requires a new, more inventive approach. WFM is the obvious answer.




Dr. Scott Morgan, SPHR, Infor, Vice President, Workforce Management, @scottmorgansphr