October 21, 2020By Keith Herron
This week is International Infection Prevention Week, and I personally want to thank every hospital and health system professional for their role in keeping hospital care teams safe and healthy. In addition to the usual suspects such as measles and flu, the entire infection prevention and control community is fighting a global pandemic, and their challenges in the past months have been formidable.
We've watched the evolution of safety guidance regarding how COVID-19 spreads, with current recommendations from the Centers for Disease Control (CDC) now indicating that it can be spread through respiratory droplets and aerosols, which "can linger in the air for minutes to hours" and travel farther than six feet. Also, though not as common, infection can spread through contact with contaminated surfaces.
Given that, one can visualize the path of a patient who tests positive for the novel coronavirus entering a healthcare facility making multiple touchpoints with equipment, surfaces, staff, and possibly other patients. Tracing that patient has often been a manual task for caregivers—and their work has gone on tirelessly since earlier this year.
At Infor, we believe there is a way to manage contact tracing while also creating efficiencies through streamlined workflows and improved care coordination. All of this can contribute to a more positive patient and caregiver experience, as well as keep everyone safe.
Tracing an infection in real-time
One area that hospitals can explore for circumventing infections in their facilities is a real-time location system (RTLS) that helps automatically trace infected patients through a facility with insights into the locations, people, and equipment with which infected patients came into contact. Your organization can then track who and what was exposed, as well as when and where it happened. At that point, caregivers can take the appropriate steps to isolate, decontaminate, and quarantine anyone or anything exposed, including, for example, removing non-sterile equipment that has entered patient rooms. Immediate access to this information can help mitigate any kind of infection in seconds, and ensure the safety of everyone in your facility.
With staff and patient concerns about the spread of COVID-19, having a strong contact tracing system can restore patient confidence when seeking elective procedures and other non-acute care.
Using data, not manpower, to trace infected patients
Beyond infection and contact tracing, RTLS gives hospitals and health systems a reliable, single set of objective, meaningful operational data. In a time of uncertainty, this is especially important as healthcare leaders seek insights into existing protocols, and look to drive lasting change in patient and staff safety.
In addition to the safety afforded to staff and patients, one of the most expansive benefits of RTLS is optimizing care. In today's hectic, complex, hospital environment, adoption of RTLS facilitates a culture of learning, improving, and unprecedented insights into the orchestration of care. It does so by offering a unified lens into medical equipment, patients, and staff across the facility to ensure they are all in the right place at the right time. Even better, the capture of real-time intelligence is achieved without further burdening staff or disrupting existing systems. This is increasingly important as hospitals work to differentiate themselves in the face of increasing competition from both traditional and nontraditional players, outcomes-based reimbursements, and staffing shortages.
Keeping infections contained and controlled has never been more important across the care continuum. Infection prevention can help optimize everything from patient care, to value-based reimbursements, while also helping prepare for whatever contact and tracing protocols are yet to emerge.
Again, thank you to all our frontline workers who are actively engaged in infection prevention measures. We appreciate your hard work, and want you to know that we stand behind you, and are willing to support you in a meaningful way that adds value to your organization.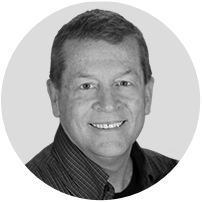 Keith Herron, MHS PA-C, Industry Solution & Strategy Director, Supply Chain, Infor Healthcare
You can read more in our best practice guide, Five steps to responding to a crisis.