September 14, 2022By David Purcell
As much as the landscape in the hospitality industry changes, some things stay the same when it comes to setting expectations for the average hotel stay. One of those things is the mandate to create a sense of welcome and comfort. Much of this is about an approach to service. The technology and process part of that equation is what tends to change over time.
New features, functionality, and consumer culture trends tend to intertwine and inform each other. Some of the specifics have changed even since the beginning of our decade. So, what are the essentials of an exemplary guest experience during a modern hotel stay that provides a solid and flexible basis for hotel businesses to achieve the central mission of welcome and comfort? Let's look at 5 of them.
***
1. Clarity at the booking stage
The sense of welcome and comfort must start as soon as a prospect engages with an offering. Whatever the booking channel happens to be – OTA sites, direct bookings on a company websites, apps – the offering has got to be clear, current, and competitive at all times and across all channels.
Automated functions help to enable hotel revenue management and pricing teams to ensure that all prospects have everything they need to make the best possible decision. They need to know what they're getting at the rate they're getting it. That information must be accurate wherever they find it in the moment. When prospects have that clarity, it's easier for them to feel great about the booking process rather than being in doubt about it.
2. Easy customization of the hotel stay
Personalization is a significant and ongoing mandate to best serve the modern guest experience. Hotel property management systems that include robust guest profile information is one essential component to supporting this. But personalization is best managed by allowing the guest as much control as possible along the way to enable easy customization.
This is ideally prompted by hotel PMS reservation software functionality, prompting the consumer at the booking stage to select add-ons, upgrades, and other information. Every guest is different with diverse requirements and with specific reasons for booking their stay unique to them. Rendering control to them at the booking stage supports that while also enhancing revenue potential.
3. Personal boundary setting and control via mobile technology and contactless processes
The beginning of our decade has dramatically enhanced people's awareness of themselves in a space in relation to others. What it's also done is to underscore how much personal space and healthy boundary setting has always been important to people. In understanding that, the definition of the modern hotel stay and guest experience has become clearer, too.
When a guest can check-in, gain room access, and otherwise be connected to services wherever they are via mobile technology and other contactless processes, the control of their own experience is more easily granted to them, with as much or as little contact with others as is required. This is how the modern hotel stay must be; options according to preference that are flexible enough for their personal sense of comfort to lead the way.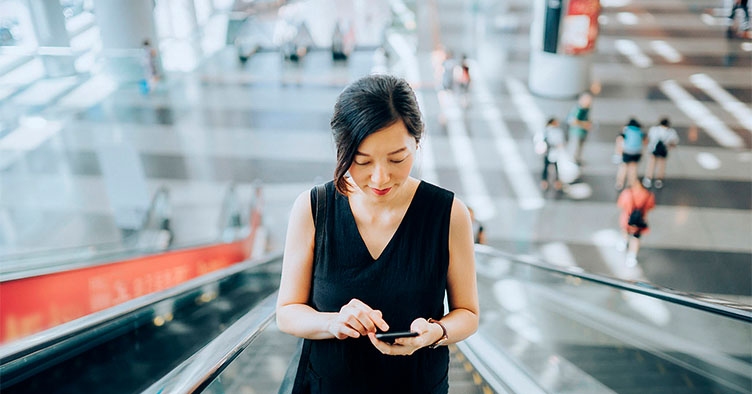 4. Flexible, informed services and communications
When building any kind of relationship, communication is key. Once again, hotel property management systems that allow for flexibility and access to information while staff are on the move make all the difference to understanding what's needed, urgency levels, preparation, better response times, and ultimate guest satisfaction.
This can involve using SMS messaging or app-related communications to proactively ensure that guest expectations are being met during their stay. Attention to detail and a commitment to staying connected to the guest during their stay will always be a marker to great service. It's also what will remain in their minds and keep them coming back.
5. A selection of payment methods and secure transactions
Guests expect hotel businesses to support their payment method preferences ranging from cash to debit, credit, mobile payments, and beyond. At the same time, they also don't want to have to think twice about how secure the point of payment is and whether their transactions will mean untangling themselves from issues arising from security breaches later.
As the value in business and consumer data continues to rise, so does its value to those who would steal it for their own nefarious uses. This is an unfortunate by-product of our era, as the exponential volumes of collected data and the emergence of digital technology continues to drive business practices. Investing in both sides of the equation – expanded payment options and consistent transactional security – must always be a priority.
***
A need for a stable, secure, and scalable platform and partnership
Since the definitions of the modern hotel stay are constantly shifting, it's important to continue to develop strategies that support these 5 essentials. Investing in an above-location, cloud-based technology platform helps hotel businesses serve the guest experience now in all locations, and helps them prepare for what's to come, too.
Concurrent to investment in advanced cloud technology, new perspectives from technology experts who know the landscape and share values with the hotel brand can shed light on the right path as the industry evolves. Their perspectives help to reveal gaps in knowledge, or even identify easy wins that the hotel brand hadn't considered. In this, partnerships are in place to support efforts. But they also help challenge assumptions and initiate useful changes to benefit everyone – the guest especially.
More information
For more about building the future of the hotel industry, including expectations around the modern guest experience, get your copy of this resource which addresses some of the pertinent issues that positively impact the outcome.
To learn more about how Infor supports the hotel industry, check out our hotels and resorts technology page.