September 11, 2020
Business challenge
Employees clocking on or off at a physical timeclock can be challenging in the time of social distancing. With the limited number of timeclocks in most organizations, employees tend to assemble close to a timeclock at the start or end of a shift. Eliminate queues at physical clocks by leveraging Infor Mobile WFM clocking.
How can Infor WFM help?
The mobile application can also be configured with special 'Clock Presets' that allow employees to indicate if they are not feeling well when they clock in. Take advantage of the mobile geo-fencing feature to make sure employees can only clock when they're on-site.
How it works
Employees clocking on using their mobile device can select an option to show they are not feeling well. The employee will be clocked on and working; however, supervisor will be alerted that employee is not feeling well. This will enable the supervisor to take appropriate action.
Employee can also select the "Sick" option prior to clocking off. Again, the supervisor will be alerted when this happens.
How to configure clock presets and alerts in your application
Login as an administrator
Navigate to Maintenance->Reader Setup->Clock Preset
Create a new Clock Preset as follows: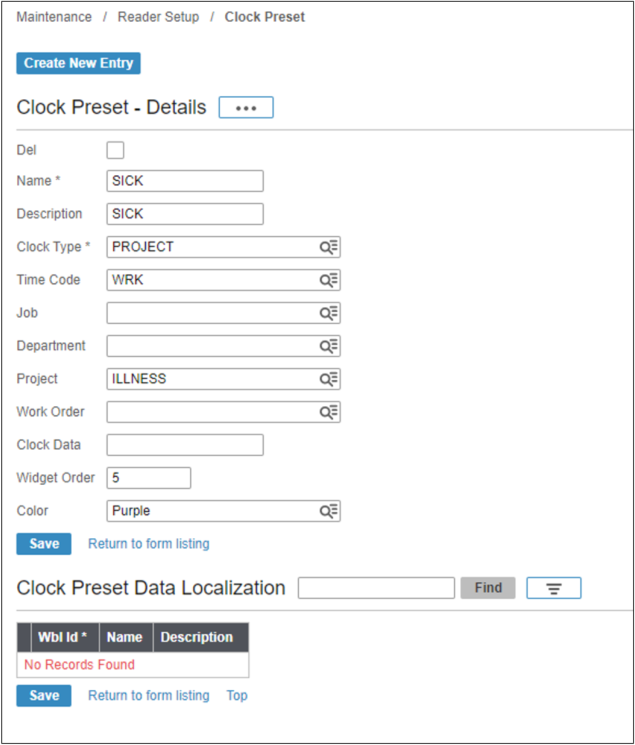 Navigate to Maintenance->Messaging->Alert Definitions
Create a new Alert Definition for a SICK – COVID-19 request that will trigger the alert to go to the employee's manager warning them of a possible COVID-19 case.
For more information, visit https://concierge.infor.com to connect with someone from Infor Support that can help you find what you need.