November 4, 2021
Over the past year, restaurant organizations have been reminded of the importance of efficient restaurant reservations processes. In recent times with calls for social distancing and making creative use of space, a common denominator has endured; that no matter what the conditions happen to be, the end goal for a reservations process should always be about comfort. This applies as much to staff as it does to guests and represents the one factor that will always be important even as the industry shifts and changes.
What are some of the ways that emerging restaurant reservations technology can serve this essential goal? What are some of the ways that advanced systems can make comfort across the board much easier to achieve? Let's look at some important facets of this.
Clarity and simplicity in restaurant reservations solutions – for everyone
As the landscape begins to bounce back from a disruptive period, creating simplicity on every facet of guest traffic continues to be a constructive goal. This can be best rooted in the reservations system that lends staff a bird's eye view of all of the traffic they can expect, and even not to expect as guests walk-in or overstay. This makes managing a comfortable environment more consistent and much less stressful.
Automatic adjustments provided by advanced restaurant reservations solutions help this along. When a party remains over their time, another party arrives late, or doesn't arrive at all, the system adjusts accordingly. The solution then makes the newest version of the list and the floor plan in reference to available tables and other key indicators.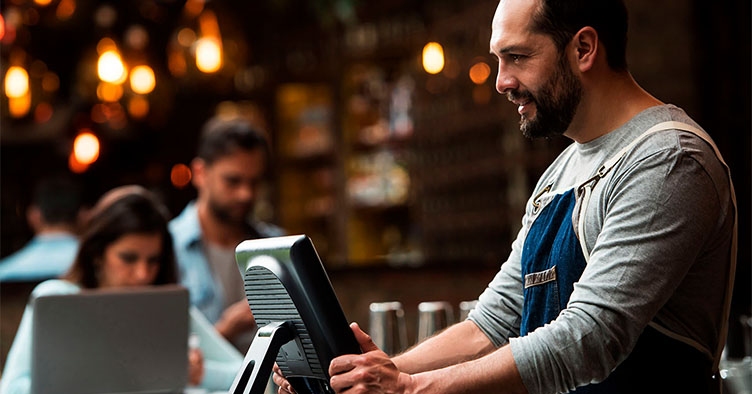 This principle applies from the guests' points of view, too. When guests waiting for tables get accurate wait times as managed by the system, not guessed at by staff, and enjoy options for SMS notifications when a table becomes available, that adds another layer of comfort. The process of reservations and managing waitlists should reduce guesswork, improve communications with guests, and deliver an experience that is free of friction. All of that adds up to greater comfort for everyone.
Being ready to account for changes
Comfort is best delivered when people feel they have control over their circumstances. On a reservations process level, this has meant the ability to set limits in locations as to how many guests they serve in any one location at any given time. This proved to be very useful over the past eighteen months or so during a time of mandated social distancing according to local regulations. As we move forward, technology that allows organizations to easily update availability and capacity details as needed allow them a more flexible use their spaces to adapt to new conditions and regulations, whatever they might be.
On a day-to-day basis as the industry continues into a new era of the industry, reservations processes should be as flexible as they need to be to accommodate a range of scenarios to manage guest traffic, availability, and capacity. It should equip staff to make adjustments quickly and seamlessly to preserve that comfort quotient that is central to success. It helps too to have the capacity to roll out a standardized process on a common platform for restaurant reservations in the cloud to help ensure flexibility like this across the entire organization.
Setting the foundations for success
Great restaurant reservations processes are about simplifying sometimes complicated processes. It's about empowering staff by putting the burden to do that on the technology rather than on them. It's also about always ensuring that guest comfort is always the end goal. These are the foundational elements to building lasting success.
To achieve that, it's always beneficial to have the right technology partnerships in place to help you focus on and strategize around business objectives, and to make changes as needed. Finding the right partner can be difficult. What's a solid methodology for judging a technology partner?
To get started in addressing that question, learn more about how Infor approaches technology and partnership on our restaurants and food services industry page.