November 24, 2021
Adaptability and quick turnarounds on strategy had never been more vital during a challenging decade for the restaurants and food services industry so far. The good news for many is that so many organizations rose to that challenge, with restaurant technology playing a singular role in helping them to continue to meet demand and to serve guests via multiple channels, specifically using advanced restaurant point of sale and integrations with mobile ordering.
As much as the industry landscape has been defined by challenges and disruption, it's also allowed decision makers to consider how present conditions help to anticipate what the rest of the decade might look like. This has meant looking at the basics, the essentials for successful restaurants to best consider and the continuing role restaurant technology will play. Over the last few weeks, we've published several posts that explore these factors. Here's a summary to consider.
The best possible restaurant guest experience – a single constant
As culture and technology continue to inform each other and change the commercial and competitive landscapes, the guest experience will always be a priority in restaurants and food services. In that context, restaurant POS software, integrations with KDS and mobile, kiosks, and other solutions are just a means to an end, relevant only to serving that central mission.
With that in place, what is the most relevant approach to serve guests best and build relationships with them, and how can restaurant technology help organizations do that? Read our post to learn more.
Supporting restaurant staff in a technology driven era
Through an unprecedented and disruptive period, restaurant workers at the service level has stepped up and taken on a lot as the pressures mounted. During a period when the industry is seeing a troubling shortage in labor, the issue of greater support of a workforce has emerged all the more. As multilayered as that issue is, what vital role does technology play in making work environments less stressful, work that's more focused and easier to excel at, and the connections between rewards for good work are more easily made? Learn more from this post.
Creating comfort with restaurant reservations technology and processes
High quality guest experiences and empowered staff who can easily manage them are essential factors of a good reservations process. But besides simple logistics of managing volumes of people and the necessary operational efficiency that affects the experience, what's the underlying goal of a great restaurant reservations process? Well, just this – comfort. Learn more how a modern reservations process should play out in an evolving standard of great experiences for guests and staff alike. Read our post.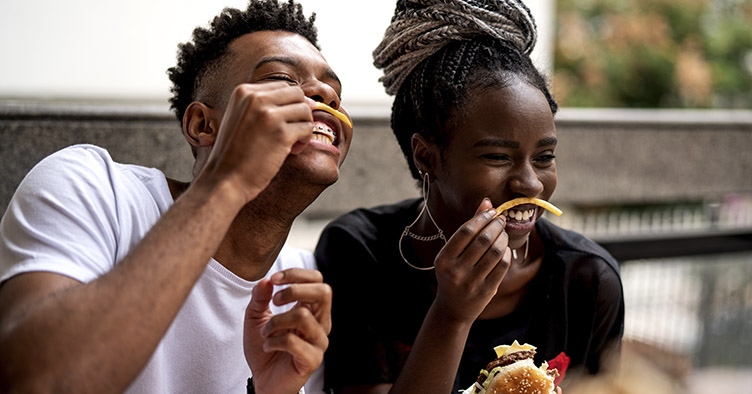 Restaurant technology trends – present and future
The progression of restaurant technology and how consumers engage with offerings has been dramatic over the past year. This was rooted in some of the activities and the emphases of innovative organizations and their partners stretching back well before then. How can we trace the momentum we've built up to today to what the future of the industry is most likely to become? Read about some possibilities in this post.
What difference does the cloud make?
Sudden shifts to the landscape have meant that organizations had to be agile, shift gears, and implement new strategies to serve people very quickly, companywide. Some of the essential characteristics of the cloud to unite locations, increase intelligence, and be able to turn data into action at a much quicker rate have been important factors in extending services, and continuing to see profitability in a new commercial paradigm. What are some of the ways this has unfolded? <Read our post to consider these selected five examples.
Innovation, expertise, and partnership
Beyond the connection between the evolution of the industry and how technology can help restaurants and food services organizations make a transition, the underlying common denominator is collaboration. This is the case from within businesses of course, and across all disciplines within an organization to get the best view of where a company is and where it could go as we proceed into the 2020s.
Another aspect of this is choosing the right external partners as well. The process of doing that can be a stressful prospect. How do you know which technology partner is the best fit? What's the best process in selecting, or re-evaluating an existing partner? To help you address that, we've authored a resource designed to help you outline a meaningful framework to judging who the right partner is for you.