May 17, 2019By Robert Jones
This is a re-post of an infographic published in 2012 that helps to illustrate the power of efficient data collection and how it can inform real-world business strategy. The data cited in this post and the accompanying infographic was provided through information collected and submitted by customers using Infor POS, or Halo as it was known at the time.
Here is that post, with some new thoughts added at the end about how cloud-based POS that enables easy data analysis can be transformative to meeting demand, making sales, and elevating a brand. 
But as for the answer to the question concerning the most popular smoothie? Find out below!
***
We examined the summer sales period for hundreds of clients that sell smoothies across North America, a total of $63.7 Million dollars were sold between June 1 and August 31, 2012.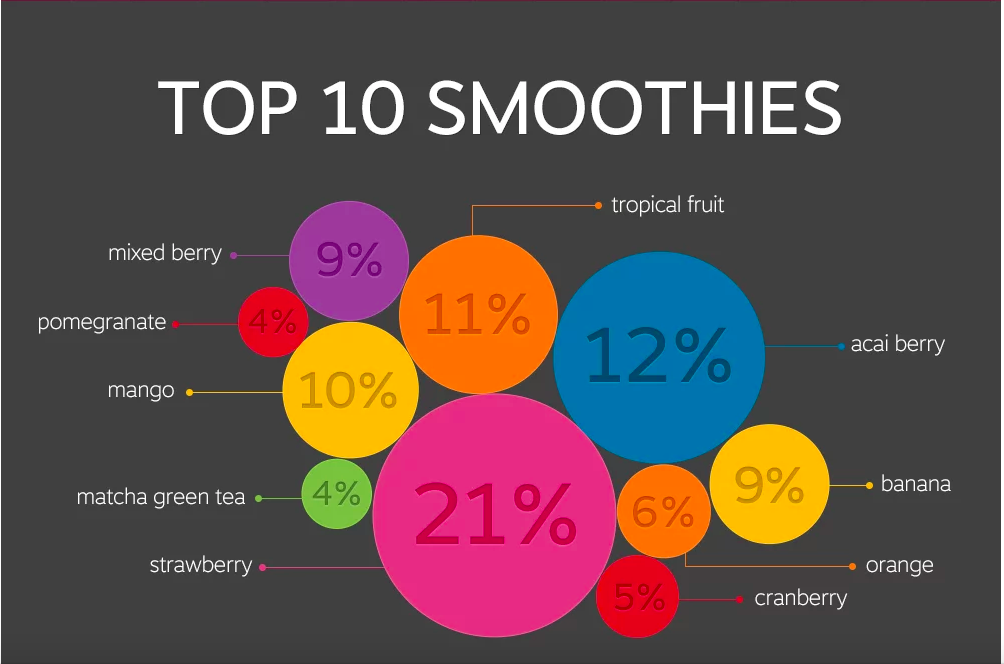 Rounding out the top ten are:
Tropical Fruit (smoothies with a combination of Pineapples, Coconut, etc),
Mango
Mixed Berry (smoothies with a combination Strawberry, Blueberry, Cranberries etc)
Banana,
Orange
Cranberries
Matcha
Green Tea
Pomegranate.
The most popular smoothie flavor this past summer was…Strawberry. We looked at of a wide range of smoothies to identify the main ingredient.  The second most popular was Acai (pronounced a-sigh-EE). Acai is a Brazilian fruit often touted as one of the so-called superfoods. 
What about the least favorite?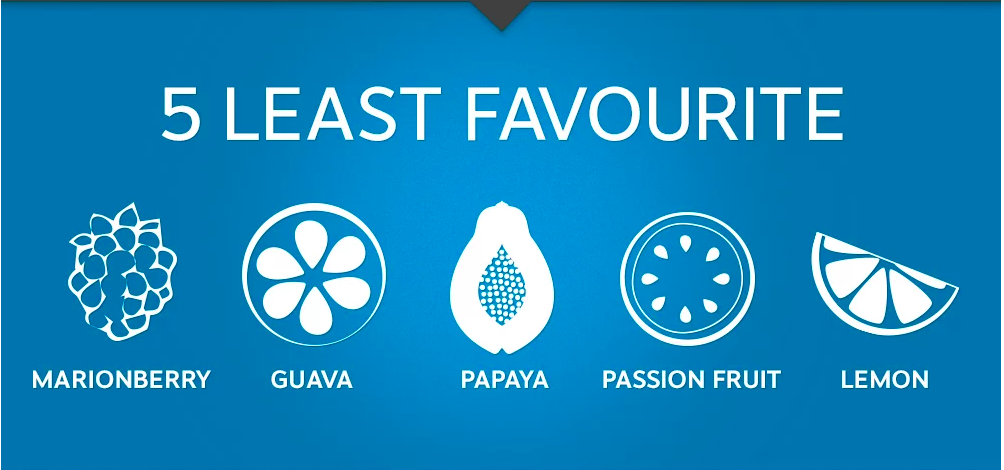 The five least favorite smoothie flavors, in order, were:
Guava
Papaya
Passion Fruit
Lemon.
The least popular flavor was…Marionberry!
As far as days of the week was concerned when it came to smoothie orders, it turned out that ...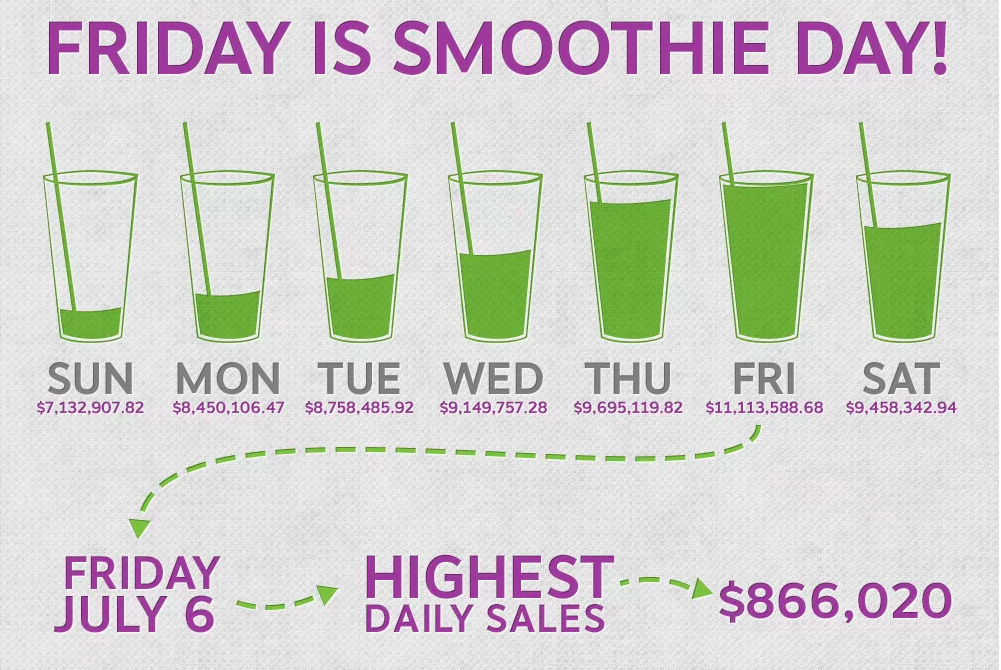 By examining sales by week, analysts found that Friday had the highest sales with over $11.1 million smoothies sold and Sunday the lowest at $7.13 million. Starting Monday, smoothie sales increase day after day until Friday. The highest daily sales for smoothies were Friday, July 6 with a total of $866,020 smoothies sold that day across North America.
Redefining POS for Restaurants
We believe this type of menu information could be helpful to juice and smoothie chains in helping them with menu placement and promotions. Focusing on the most popular can help increase sales while identifying the least popular can help reduce waste and inventory.
Point of sale transactions into insights
As of September 2012, over $1 Billion dollars in transactions have been conducted this year by thousands of restaurants using our point of sale.  We're re-defining POS for the restaurant industry by combining cloud based technology with mobile and social. Our mission is to help every restaurant in the world succeed by turning transactions into insights and opportunities.
***
Since this post was written, we've re-branded our POS system from Halo to the more direct Infor POS. Besides that, the principle that this original post brought out remains the be the same; data is power.
Cloud-based POS: a more precise view to drive greater success
Using cloud-based POS, operations are led by a more precise view of which menu items are thriving, and which ones are floundering. This has vital implications in the areas of inventory management and food costs. It also informs the creation of a menu that meets real demand determined by real-time transactional data.
Cloud-based POS connected to back office reporting tools allows hospitality brands to quickly zero in on the winners, shed losing SKUS, and to create promotions that best match the right menu items with important variables like days of the week, times of day, and other mitigating factors.
The Data Must Lead
This principle extends beyond the question of what the most popular smoothie in North America is this summer, of course. A cloud-based POS system integrated with back office solutions and reporting is at the heart of how leading hospitality brands plan operations and drive overall brand strategy. Years later, it must still be the data that leads business decisions. Cloud point of sale technology is now even more pervasive as the key technology to helping organizations to make the right ones.
How else should a POS system serve your restaurant business? How do you know that the one you've got in place needs to be replaced?