2,000+ construction and engineering companies improve productivity with Infor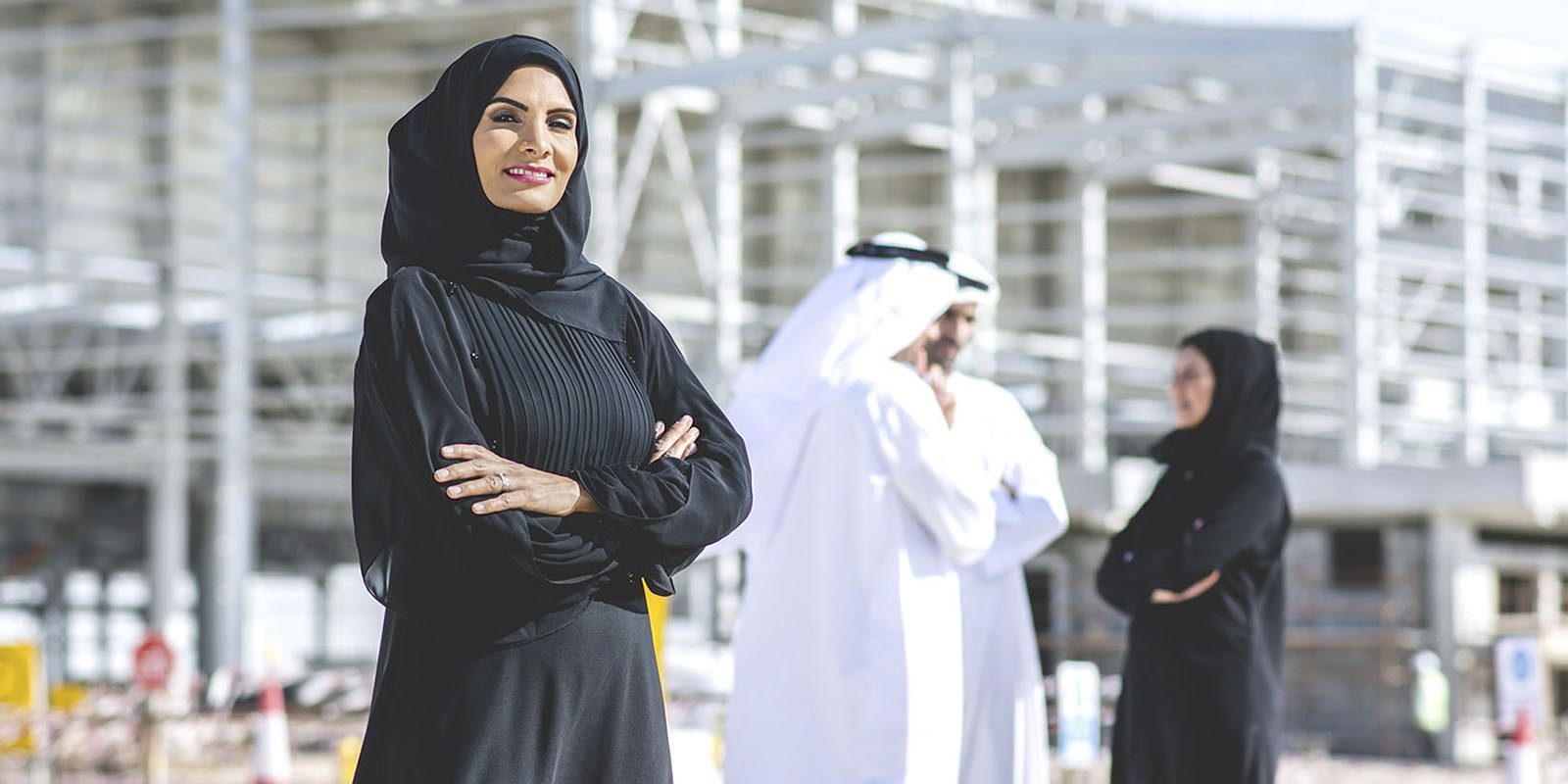 Construction & Engineering
Construction and engineering organizations rely on Infor's industry-specific construction management ERP software with last-mile functionality to enable digital transformation, improve productivity, collaborate closely with partners and suppliers, ensure compliance, and more. Here are some key challenges and goals that Infor helps its customers manage and reach every day.
Productivity improvements
Dependence on manual processes leads to poor resource planning and stagnant productivity
Complex value chain
Communication and collaboration shortcomings within the supply chain can adversely impact project delivery
Heavily regulated industry
Increasingly stringent regulations and environmental compliance requirements hamper competitiveness
Talent shortage
Older workers are retiring, while fewer young people are choosing the construction industry
Industry innovation
Legacy operational processes and a lack of modern technology impede innovation

INDUSTRIAL

RESIDENTIAL

INFRASTRUCTRE

FACILITIES MANAGEMENT

TRADE CONTRACTORS

ENGINEER-TO-ORDER (ETO)
Solutions for your most critical challenges
Solutions for your most critical challenges
Construction and engineering organizations ensure project profitability, overcome supply chain complexity, and more with Infor® Construction—a suite of ERP and related scalable software—integrated and delivered in a secure multi-tenant cloud.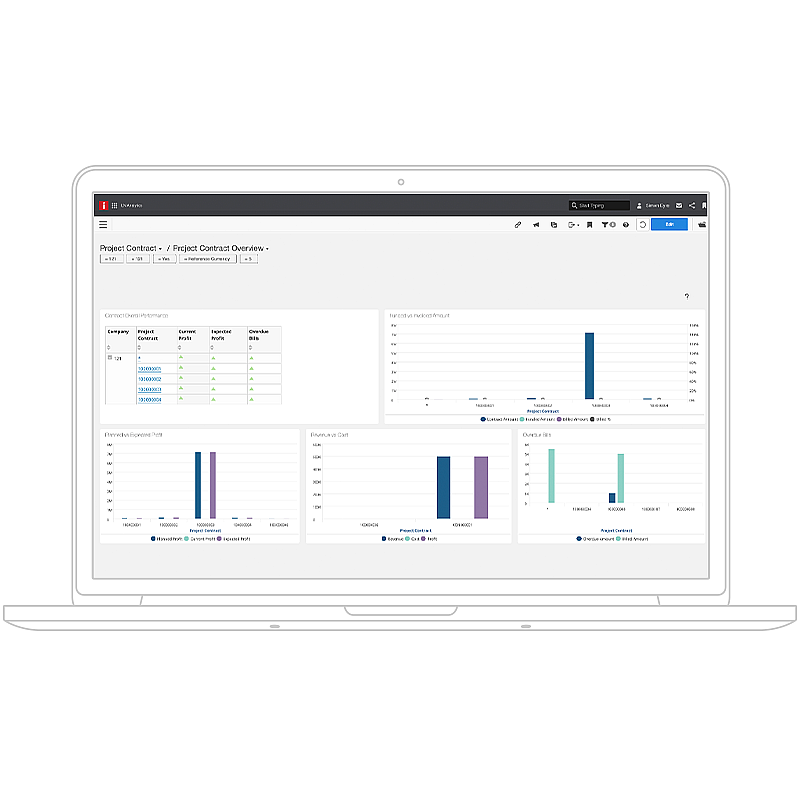 Ensure contract and project profitability
Leverage fully integrated contract and project management capabilities

Achieve complete project management visibility
Support numerous industry-specific terms of contract and billing
Utilize detailed planning capabilities via resource management
Performance management; cost and revenue forecasting
Maintain margins with built-in project-cost-ledger analytics
Overcome supply chain complexity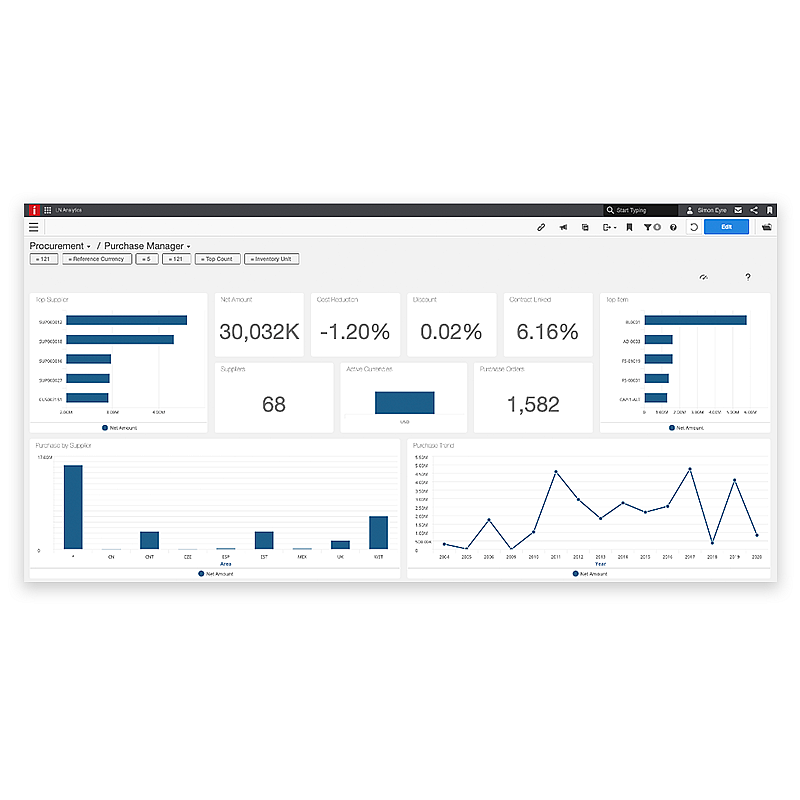 Overcome supply chain complexity
Maintain strong program/project execution and control
Streamline bidding and budget prep with embedded estimation capabilities
Utilize advanced procurement processes to achieve maximum buying efficiencies
Leverage embedded contextual support (e.g., images, specs, health, and safety information)
Aggregate purchase orders across multiple projects
Ensure adherence to project deliverables
Ensure quality products and service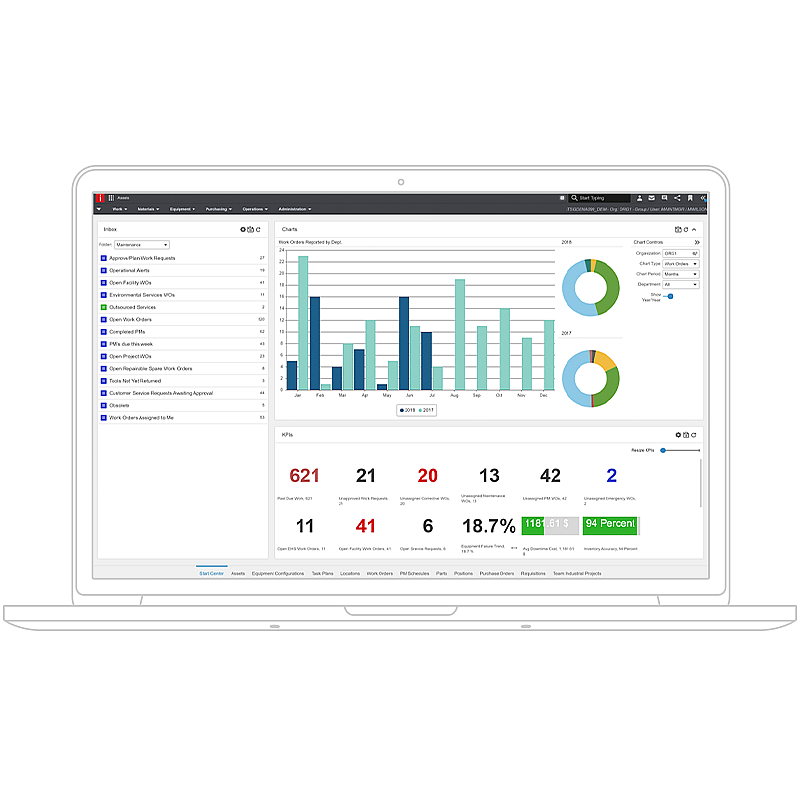 Ensure quality products and service
Leverage integrated quality and service management functionality
Ensure quality of received goods and product delivery to customers
Utilize automated QA assessments and proactive notifications
Confirm service maintenance requirements via embedded configuration management
Utilize predictive maintenance using IoT, AI, machine learning, and predictive analytics
Support 6D and 7D BIM capabilities via IFC integration
Support design-for-manufacture and offsite-construction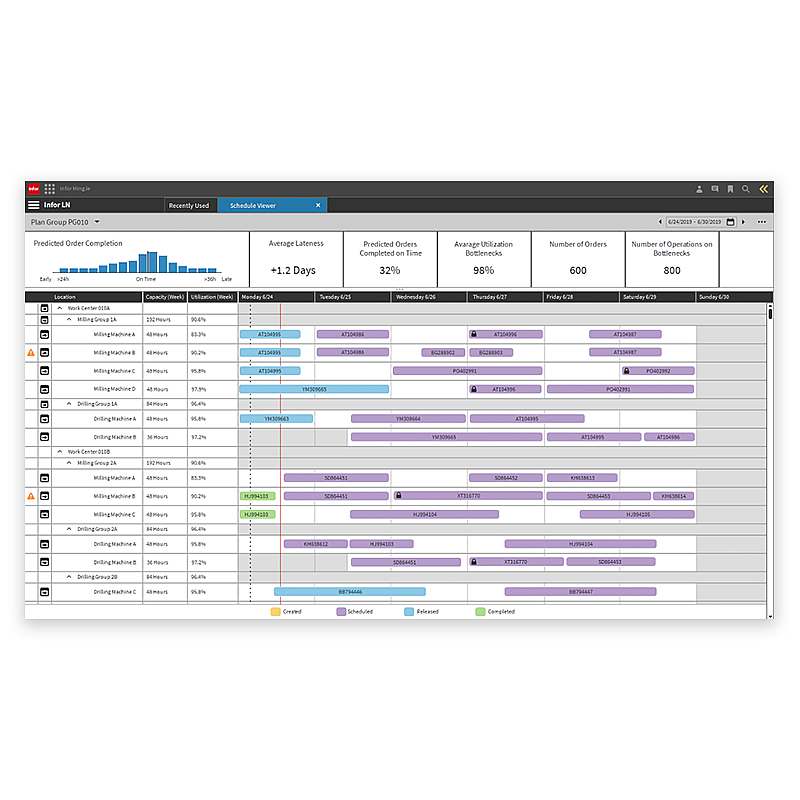 Support design-for-manufacture and offsite-construction
Leverage fully integrated engineer-to-order (ETO) functionality
Plan and prepare production orders as part of overall project delivery
Use inventory control to maximize utilization of materials held in inventory
Ensure manufactured elements are constructed right the first time
Replicate elements of multiple projects
Leverage virtual construction and digital-twin capabilities
Ensure data security and regulatory compliance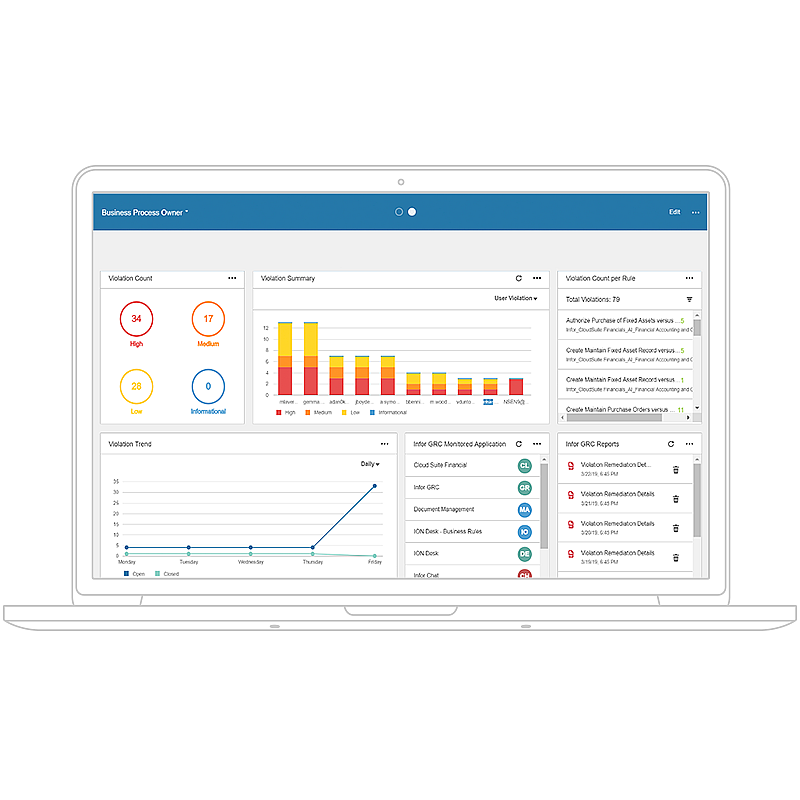 Ensure data security and regulatory compliance
Maintain compliance and auditability
Trust multi-tenant deployment via AWS GovCloud or on-premises
Utilize integrated compliance checking and access control
Leverage FedRAMP certification
Maintain NIST and CMMC compliance
Maintain regional legislative and industry compliance

Productivity by the numbers
20%
improvement in labor productivity
20%
reduction in production downtime
30%
reduction in inventory carrying costs
Built for Industry
Construction and engineering solutions
Infor CloudSuite™ Corporate
CloudSuite Corporate powers all your financial, supply management, human capital management, and enterprise performance management needs. Role-based, data driven, consumer-inspired, and mobile enabled, you can grow your business and work the way you live.
HIGHLIGHTS
Unlimited ledgers and basis reporting
Establish a single close process across the entire organization
Real-time visibility into customer payments and approval processes
Get complete, end-to-end project accounting for capital projects, cost, and revenue activities and efficiently manage day-to-day grant transactions
Access it anywhere, anytime using any number of mobile devices
PRODUCTS INCLUDED
Infor Financials & Supply Management
HCM
Payroll
Infor OS
Infor Birst
Infor Workforce Management
Optimize every aspect of labor management and productivity with Infor® Workforce Management. Strategically enhance workforce planning, execution, and analysis with an engaging, industry-specific, enterprise workforce management software solution built on a proven technology platform that delivers time and attendance, demand-driven scheduling, workforce scheduling, and absence management tools.
HIGHLIGHTS
Enable your people to access workforce data anywhere, anytime
Track employee time and get the right data to payroll—every time
Leverage vertically specialized shift- or demand-driven scheduling tools
Take advantage of intuitive, industry specialized software for budgeting, planning, and forecasting labor demand
Infor Learning Management
Equip employees and stakeholders to create, deliver, and report on education and growth initiatives with Infor Learning Management, a cloud-based learning management system.
HIGHLIGHTS
Advanced certification and compliance
Social learning, unstructured learning, and standardized training
Learning content management and creation
Virtual classrooms, online, and mobile access
Available in 35+ languages
Infor Talent Science
Put the right talent in the right roles with Talent Science, a patented, cloud-based predictive talent analytics solution. By leveraging large quantities of behavioral and performance data, Talent Science helps organizations build diverse teams and personalized career pathing strategies.
HIGHLIGHTS
Create distinctive talent algorithms to fit your organization
Expand talent pools, support succession planning, and deliver intelligence into talent mobility
Discover a person's Behavioral DNA from a single assessment
Use Infor Team Dynamics to bring self-awareness to teams
Drive workforce diversity with better science to remove bias and uncover hidden talent
Infor CRM
Infor Customer Relationship Management (CRM) software provides a view of every customer touch point across an organization's sales, marketing, customer service, and support teams.
HIGHLIGHTS
Manage leads, opportunities, and activities
Maintain full control of all data, when and where you need it
Deliver back office and out-of-the-box Infor ERP integration
Empower your mobile workforce
Run at low TCO compared to similar CRM products
Infor Construction
Infor Construction is a cloud-based construction management and accounting solution that delivers timely information to make managing jobs more efficient. Contractors and builders of all sizes, across all industry segments, rely on Infor Construction to monitor the performance and profitability of every contract.
HIGHLIGHTS
Flexible work breakdown structures
Multiple billing types
Summary and detail job-cost reports
Importing and drill-down capabilities
Pre-built and customizable reporting
Infor Property Management
From attracting tenants to creating financial reports, thousands of property owners and managers depend on Infor Property Management software to meet their operational, financial, and business intelligence needs.
HIGHLIGHTS
Advanced property operations
Fully integrated accounting
Comprehensive portfolio BI and analytics
Construction and maintenance management
Native cloud architecture
Flexible deployment options
Let's Connect
Contact us and we'll have a Business Development Representative contact you within 24 business hours
By clicking "Submit" you agree that Infor will process your personal data provided in the above form for communicating with you as our potential or actual customer or a client as described in our Privacy Policy.