United States-October 27, 2023, 09:00 AM
Combilift recognized by Constellation Research for leadership in deploying disruptive technology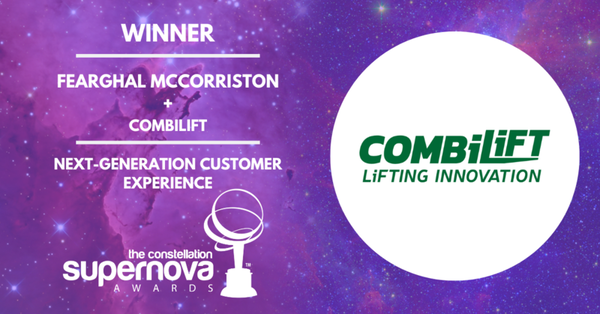 NEW YORK – Oct. 27, 2023 – Infor®, the industry cloud company, today announced that Infor customer Combilift has been honored by Constellation Research with a 2023 SuperNova Award for leadership in deploying disruptive technology. Combilift's IT manager, Fearghal McCorriston, was named the winner in the Next Generation Customer Experience category.

Combilift is the largest global manufacturer of multi-directional forklifts and an acknowledged leader in long-load handling solutions. It uses Infor CloudSuite Industrial and Infor AI.

The 2023 SuperNova Award winners represent individuals, teams and organizations who have overcome significant hurdles amidst rising inflation, the boom of generative AI and a post-pandemic environment. They demonstrated excellence in responding to disruptive forces, implemented novel initiatives, and delivered proven results with the technical prowess needed for reinventing modern organizations. Out of 31 total finalists, six were Infor customers across multiple regions and industries.

"The SuperNova Awards reflect the best and brightest leaders and teams that have shown demonstrable ROI in business transformation," said R "Ray" Wang, chairman and founder of Constellation Research. "This year's winners have set the bar on what the art of the possible is and continue the tradition of delivering sustainable innovation."

"This year's nine SuperNova Awards winners stood apart from the more than 60 nominees and 31 finalists in this year's awards program," said Doug Henschen, vice president and principal analyst at Constellation Research. "What distinguishes a SuperNova winner is not just technology innovation but concrete business results and outstanding returns on technology investment. Congratulations!"

The winners were announced Oct 25 at the SuperNova Awards gala at Constellation's Connected Enterprise conference at Half Moon Bay, California.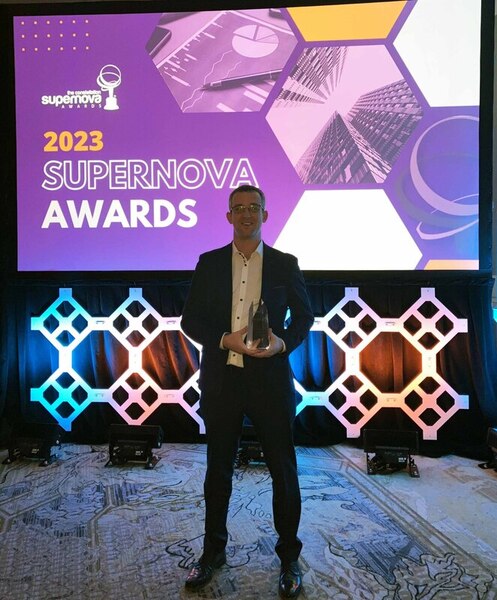 SuperNova Award for Next Generation Customer Experience
Fearghal McCorriston, IT manager, Combilift

Ireland-based Combilift is the world's fastest-growing forklift manufacturer, exporting to more than 85 countries and with more than 60,000 trucks in use worldwide. Combilift places tremendous significance on customer experience. Specifically, in the realm of forklift service maintenance, customer satisfaction is closely tied to its ability to achieve first-time fixes. By resolving issues promptly during the initial visit, Combilift minimizes downtime and associated costs, leading to increased customer satisfaction.

With a vast fleet of trucks in service, each tailored to individual customer needs, the company must maintain a comprehensive stock of thousands of parts and rely on experienced and knowledgeable staff who can navigate through relevant manuals to determine the precise combination of parts necessary for each service.

Using Infor OS and Infor AI as part of Infor CloudSuite Industrial, Combilift has achieved these benefits:
• 30% increase in first-time fixes
• 30% faster completion of service jobs
• 30% increase in revenue per transaction
• 40% reduction in service job costs
• 75% faster time to determine related parts (20 minutes reduced to 5 minutes)
• Value realization in less than 90 days

Read the Combilift case study details.

Read the Combilift award profile.

"We're incredibly proud and excited for Combilift's recognition for next-gen customer experience through contextual, AI-driven recommendations that drive more accurate and timely service requirements," said Rick Rider, Infor SVP of product management. "Their ability to drive first-time fix approaches across their customer base using their blended approach of technology and creative culture is what helps set them apart in their industry. We're thrilled Infor could help play a role in that ongoing, continuous innovation journey."

# # #

Media contact:
Scott Matulis
Infor
scott.matulis@infor.com
(818) 451-8918