Infor Hospitality Price Optimizer (HPO)
Automatically set optimal room prices to stay profitable and competitive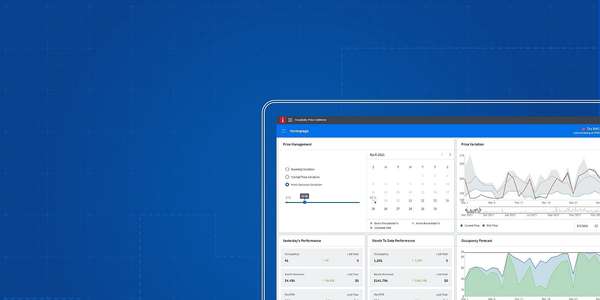 Set smart and dynamic hotel room pricing
Hotel pricing technology solutions are essential for hospitality organizations in a competitive landscape that's constantly shifting. Hotel rates change multiple times a day. Technology-savvy consumers in local markets and all over the world are looking for the up-to-the-minute best price. Hotel room pricing solutions must deliver the right rate at the right time and in the right channels. The challenge is how to ensure precision and profitability in a timely way in an industry that's moving faster than it ever has before. How do hotels keep up?
Infor® Hospitality Price Optimizer (HPO) is a hospitality pricing tool that dynamically sets optimized hotel room pricing throughout the day and automatically publishes the most accurate and competitive rates to relevant distribution channels. This adds up to a simple, consistent, mobile-friendly, and intelligent way to manage hotel pricing that's smart, precise, and efficient. Infor HPO is an always-on solution that helps hoteliers best represent pricing around the clock, every day. It's time to learn more about what your hospitality organization can do using Infor HPO to help you thrive in a fast-moving and evolving industry.
Featured Infor Hospitality Price Optimizer (HPO) Resources
---
Ensure competitive pricing 24/7 with smart, automated algorithms

---
Leverage insightful features to adjust prices and judge results prepublication


---
Access current pricing insights, updates, and trends via mobile


---
Integrate with a range of property management system (PMS), central reservation system (CRS), and channel manager solutions


---
Quickly activate functionality via straightforward implementation


---
Leverage a stable and secure, AWS-based platform that's ready to grow with the business


Infor HPO offers us a well-founded decision basis on which—combined with our long-term experience—we can always set our room rates in line with the market. Clearly defined contacts, as well as the seamless integration of Infor HPO into the existing Infor HMS solution, are assets as well."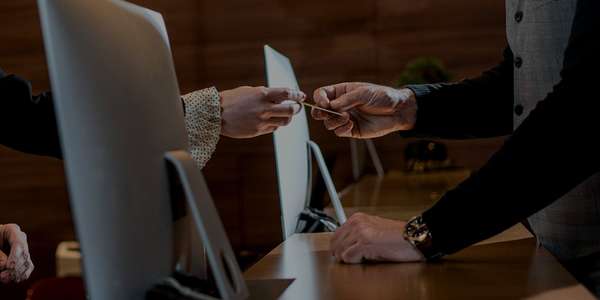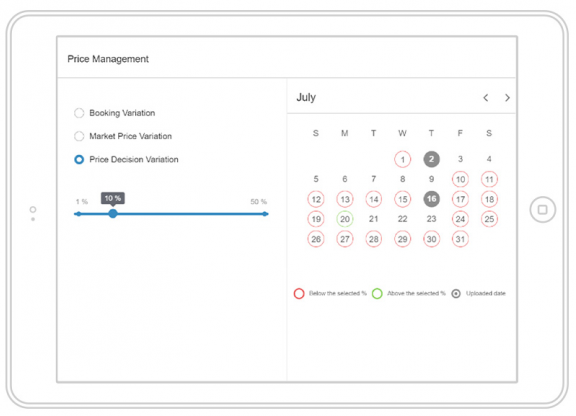 Automated hotel price setting
Forge a basis for competitive traction using essential internal and external data to drive always current and profitable hotel pricing.
Leverage machine-learning functionality to ensure data-driven price setting
Rely on automated and multiple updates as needed, 24/7
Make decision-making visible and accessible to users via a "glass box" system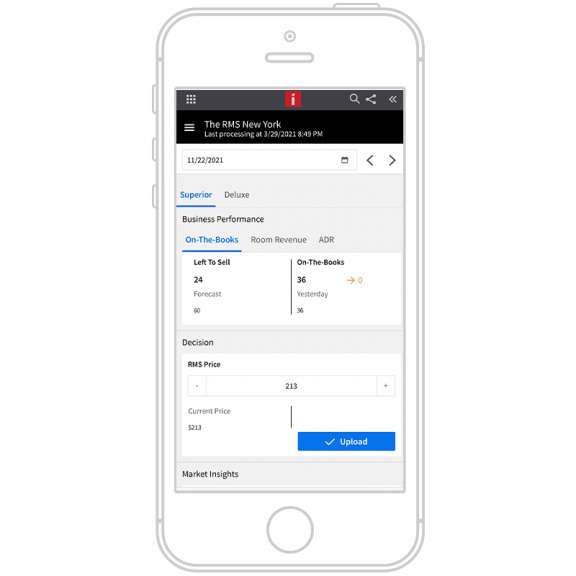 Immediate value to a range of users
Get started right away with a system that easily connects with essential hospitality technology.
See value right away with a simple and quick implementation in days, not months
Integrate with existing, essential hospitality technology solutions—PMS, CRS, channel manager
Access always current insights on-the-go via mobile
Appeal to a range of user types and skill levels with a user-friendly UI
Pricing control and agility all-in-one
Overcome uncertainty around accurate price setting, while still retaining visibility and control.
Take advantage of competitive pricing against comparable factors—star ratings, regions, market segments, etc.
Publish price information simultaneously on all relevant channels
Easily access to up-to-the-minute hotel price activities
Test prices before they're pushed to live channels via custom dashboards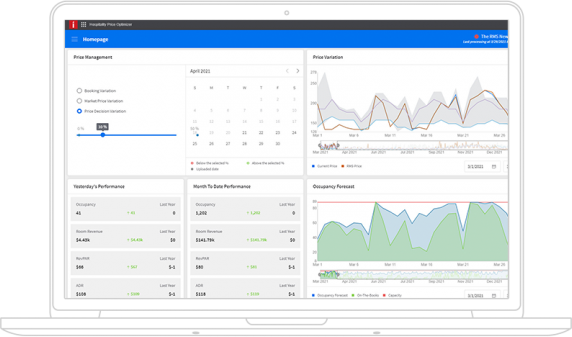 Cloud-based, secure, and scalable for future growth
Meet today's hotel pricing challenges and be prepared for future ones—in the cloud
Utilize built-in capacity for expansion as the business grows
Deploy software updates across all properties simultaneously
Rely on guaranteed security via partner and industry leader, Amazon Web Services® (AWS®)
Ensure optimal service continuity via high availability
Productivity by the numbers
24/7
functionality—always on
163,500
calculations per day to ensure optimal prices and channels
Additional resources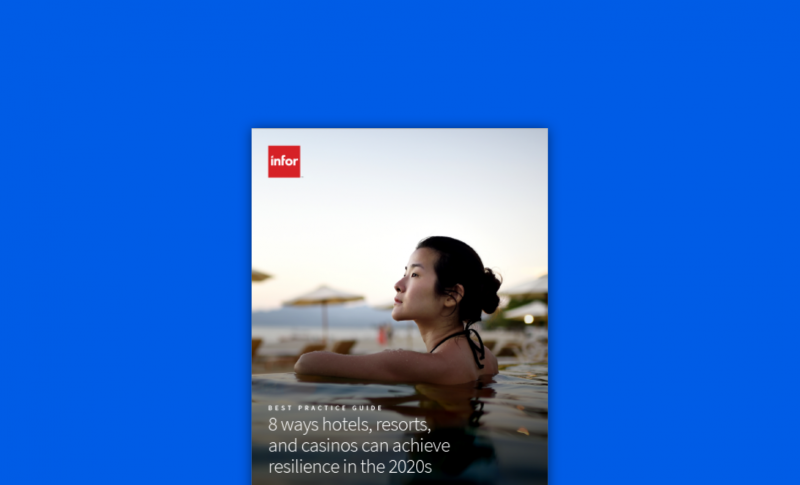 Best practice guide
8 ways hotels, resorts, and casinos can achieve resilience in the 2020s
Learn more
A robust cloud operating platform for accelerating innovation throughout the enterprise ecosystem