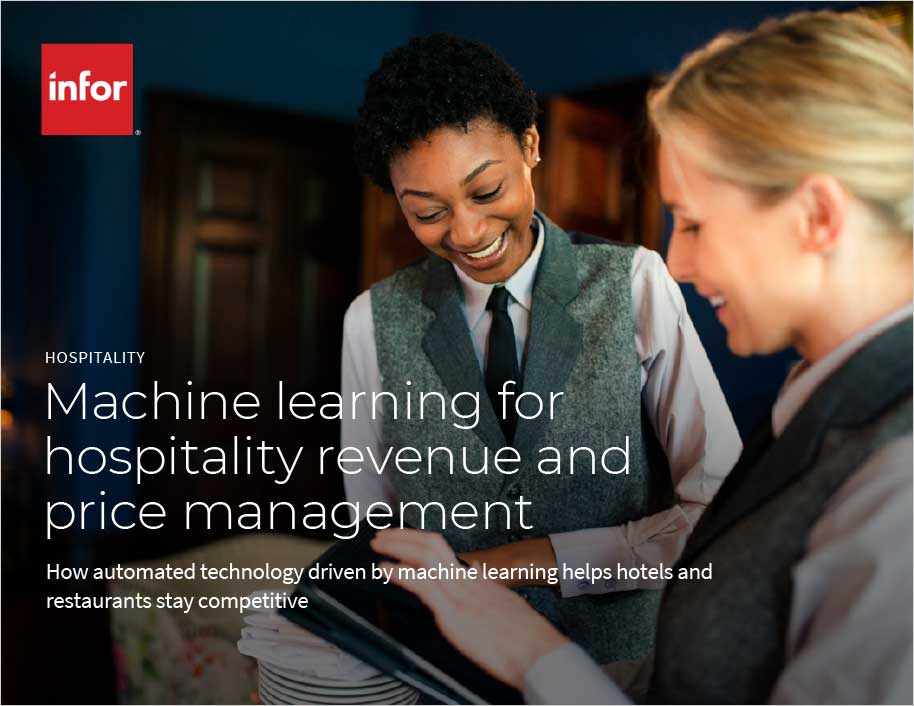 eBook
Machine learning, hotel revenue, and price management
Overview
Dynamic automation integral to revenue management solutions is enabling hospitality business to be smarter and more operationally agile. But how is machine learning technology impacting the way hospitality businesses manage revenue management processes? How do dynamic algorithm-based solutions help hoteliers gain greater visibility and insight on incoming data that provide a shorter turnaround to more informed competitive strategy? Read this eBook to learn how advanced revenue management and pricing solutions that automate processes can help hotel organizations initiate a more effective means to stay competitive and profitable, and focus on serving guests better in an increasingly a data-driven era.
Please complete the form below
Fields with * are required.
By clicking "Submit" you agree that Infor will process your personal data provided in the above form for communicating with you as our potential or actual customer or a client as described in our Privacy Policy.
This site is protected by reCAPTCHA and the Google Privacy Policy and Terms of Service apply.