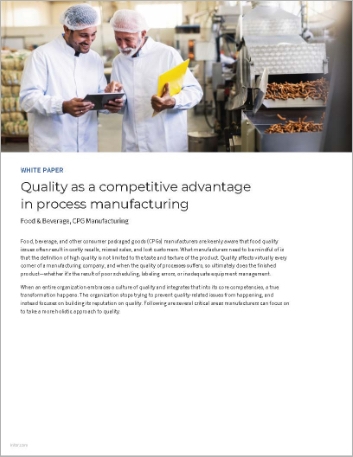 White Paper
Quality as a competitive advantage in process manufacturing
Overview
Quality touches virtually every corner of a manufacturing company, and when the quality of processes suffers, so ultimately does the finished product. Instilling a culture of quality that permeates across every point in the value chain can help drive the ability to consistently meet customer expectations. This white paper explores several critical areas manufacturers can focus on to integrate a culture of quality into its core competencies.
Please complete the form below
Fields with * are required.
By clicking "Submit" you agree that Infor will process your personal data provided in the above form for communicating with you as our potential or actual customer or a client as described in our Privacy Policy.
This site is protected by reCAPTCHA and the Google Privacy Policy and Terms of Service apply.