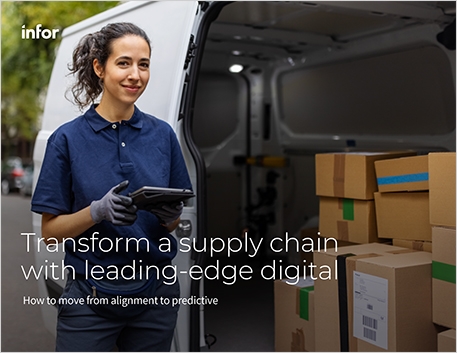 eBook
Transform a supply chain with leading-edge digital
Overview
Digitally transforming the supply chain is key to harnessing the data needed for end-to-end optimization. Read this eBook to learn about the necessary tools companies can utilize to digitally enhance their supply chain and achieve the highest level of digital maturity.
Please complete the form below
Fields with * are required.
By clicking "Submit" you agree that Infor will process your personal data provided in the above form for communicating with you as our potential or actual customer or a client as described in our Privacy Policy.
This site is protected by reCAPTCHA and the Google Privacy Policy and Terms of Service apply.