More than 6,800 industrial manufacturers drive productivity with Infor solutions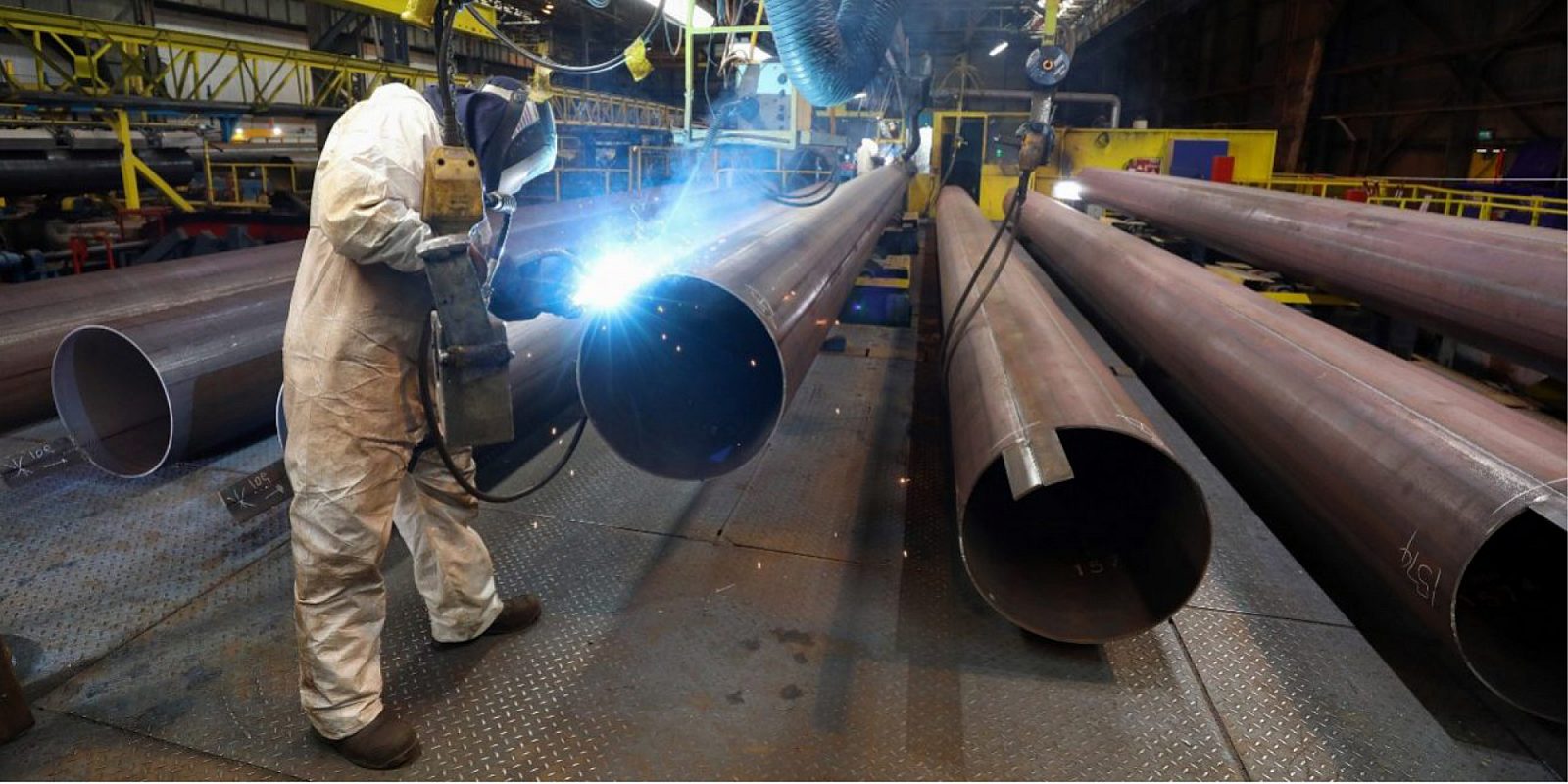 Build today's manufacturing workforce for Industry 4.0 success
Digital transformation in manufacturing: The CIO's approach
Industrial Manufacturing
Industry 4.0 brings a new era of innovation and competitiveness in manufacturing. Infor solutions help industrial manufacturers transform their business processes to unlock innovation, tame complexity, and drive growth. Here are just a few of the challenges we help them address:
Demand for product innovation and personalisation
Customers demand communication on their terms as you deliver more innovative products
Increasingly complex supply chain networks
Poor visibility and collaboration across global networks hinders demand planning and product delivery
Reducing costs and operational complexity
Inefficiency and manual warehouse and shop floor processes lead to poor resource utilisation and reduced margins
Field service expansion and new business models
Expansion into new business models requires changing skillsets and reliance on technology
Industry 4.0 and digital transformation
Disconnected, heavily customised solutions impede adoption of smart manufacturing, IoT, AI, analytics, and cloud innovations
Micro-vertical expertise delivers business value faster

Furniture, Fixtures

Lumber, Wood

Medical Devices

Metal Fabrication

Metals

Plastic Fabrication

Printing, Publishing, Packaging

Stone, Clay, Glass, Concrete
Solutions for your most critical challenges
Whether you are a growing manufacturer or a large enterprise, Infor has industry-specific solutions to fit your unique needs. Discrete manufacturers across the world leverage Infor solutions to improve production and service with predictive analytics, lean production and collaboration tools, and robust integration options.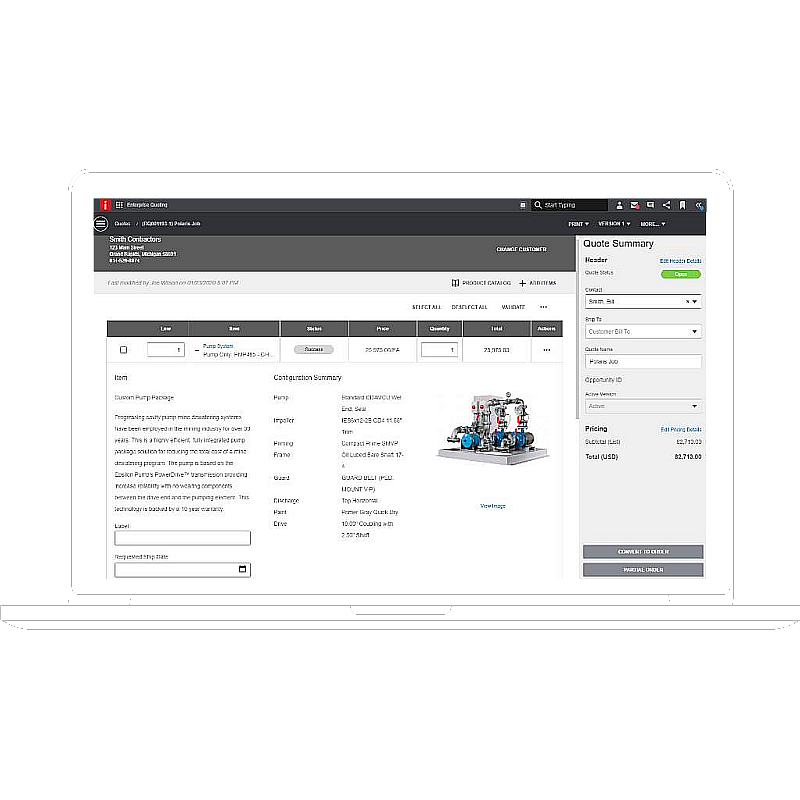 Offer a unique product and experience
Manage configurations and support product innovation

Product lifecycle management with embedded regulatory, quality, and supply chain impact analysis
Facilitated customer communication with configure-price-quote capabilities
Project control with work breakdown structures, scheduling, costing, detailed project pegging, and analytics
Embedded CRM and order management to facilitate communication and delivery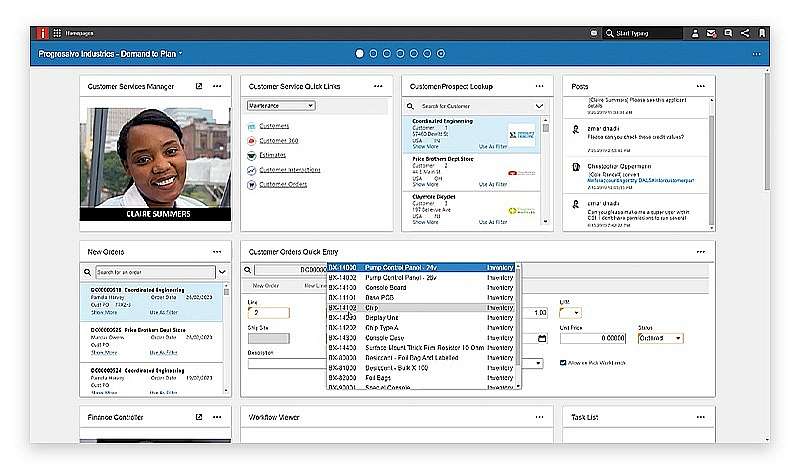 Optimise the supply chain
Improve visibility and communication to reduce costs

Worldwide commerce network to support visibility and collaboration, both upstream and downstream
S&OP and supply chain planning and optimisation
Multi-site, multi-logistics inventory planning
Integrated inventory management, warehousing, and fulfilment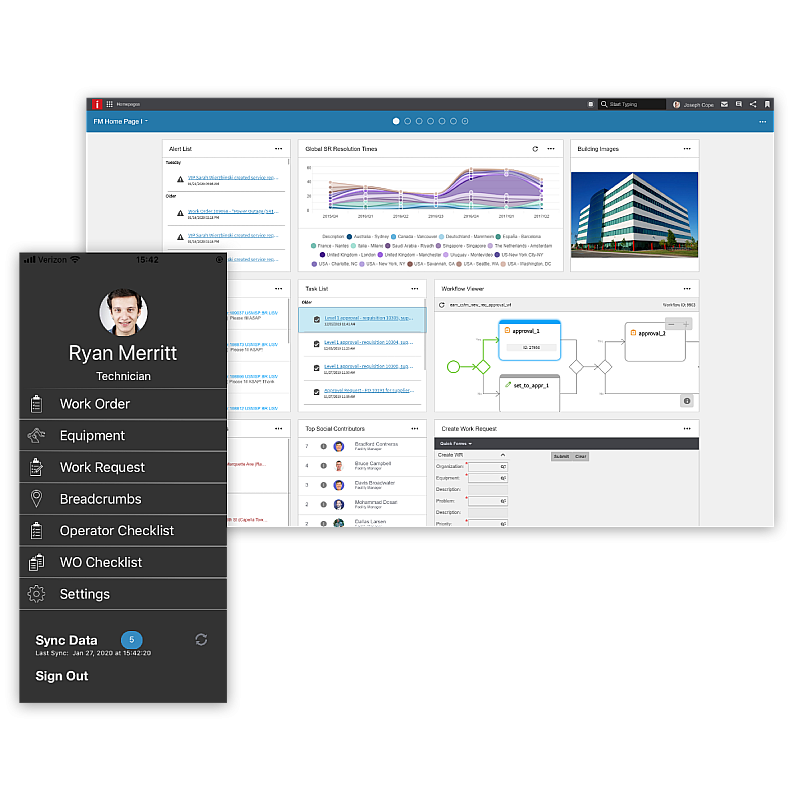 Reduce operational complexity
Facilitate productivity, planning, and production to improve quality while reducing costs

Support for multiple manufacturing models such as ETO, CTO, and repetitive
Shop floor automation and workforce management
Equipment lifecycle optimisation with best-in-class enterprise asset management
Sophisticated quality management ensuring satisfactory products for your customers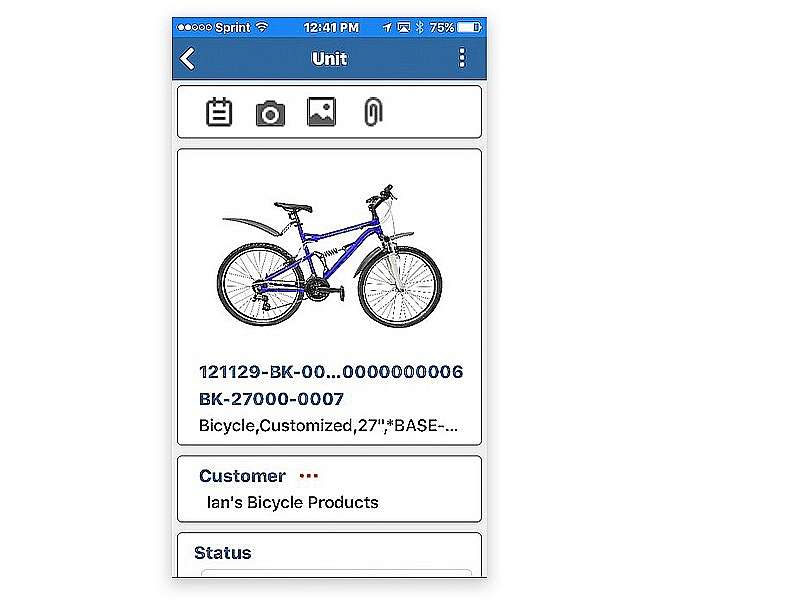 Expand service revenues
Manage and deliver superior service

Revenue development through new business models such as embedded service and MRO
Aftermarket capabilities such as embedded configuration management, depot repair, field service, and resource planning
Warranty management to improve customer relationships and increase revenues
IoT integration for improved product innovation and product delivery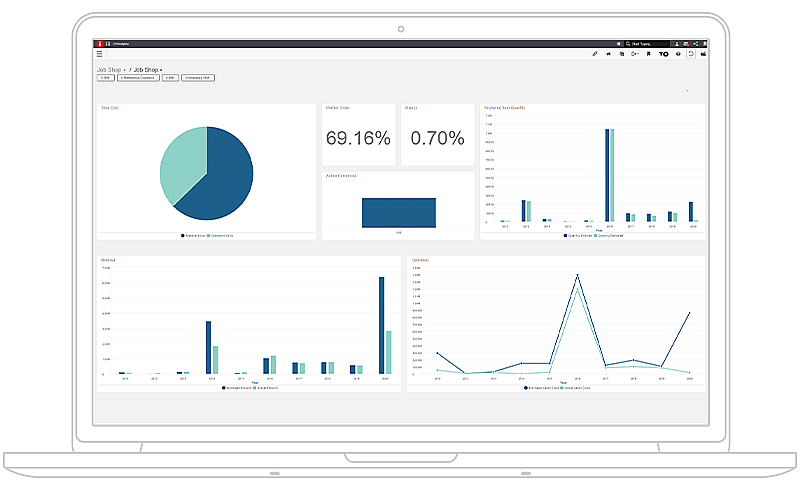 Create a platform for digital transformation
Complete platform to enable digital transformation for Industry 4.0

Deep, industry-specific functionality in a scalable and secure cloud with configuration-driven extensions and personalisation instead of customisation
Multi-tenant deployment in the AWS® Cloud
Performance-enhancing applications of IoT, AI, machine learning, and predictive analytics
Social collaboration, role-based homepages, and industry- and role-specific KPIs to drive productivity
Productivity by the numbers
20%
improvement in operational efficiency
30%
reduction in unplanned downtime
BUILT FOR INDUSTRY
Industrial Manufacturing solutions
CloudSuite Industrial Enterprise
Discrete manufacturers around the world use CloudSuite Industrial Enterprise to gain the visibility they need to quickly respond to customer, supplier, and regulatory needs—no software customisations required.
HIGHLIGHTS
Automate processes for bidding, contracting, execution, and revenue recognition
Innovate faster and more efficiently
Manage production planning and scheduling
Coordinate aftermarket service and maintenance
Optimise production scheduling
Improve product quality
Built on highly flexible, scalable architecture that enables manufacturers to be agile and in-sync with fast-changing customer expectations
PRODUCTS INCLUDED
Infor LN
Infor OS
Infor Birst
Implementation Accelerator
Deployed on AWS
Powered by SyteLine®, an enterprise resource planning (ERP) solution with more than 30 years of experience supporting SMB manufacturers, CloudSuite Industrial is an end-to-end ERP solution for both discrete and process manufacturers, providing predictive analytics, collaboration, lean production tools, and integration options. Infor CloudSuite Industrial is a true mixed-mode application for engineer to order, configure to order, highly repetitive, process, and service-based manufacturers. CloudSuite Industrial helps manage complexity and growth, while enabling organisations to gain performance improvements in customer service, productivity, and cost control.
HIGHLIGHTS
Innovate faster and more efficiently
Manage production planning and scheduling
Coordinate aftermarket service and maintenance
Optimise production scheduling
Improve product quality
Built on highly flexible, scalable architecture that enables manufacturers to be agile and in-sync with fast-changing customer expectations
PRODUCTS INCLUDED
Infor SyteLine
Infor OS
Infor Birst
Implementation Accelerator
Deployed on AWS
With Infor EAM, a comprehensive asset management solution built on more than 30 years of experience, you get asset management, materials management, and procurement tools to help you solve your critical asset performance challenges. Advanced analysis tools will help you take the data you already have and turn it into quality equipment decisions. This modern, configurable EAM solution gives you the flexibility to integrate data with your other enterprise applications, so you get a single view of your company on any device. With Infor EAM, you'll be able to optimise all your asset management processes, facilitate root cause failure analysis, leverage enhanced visualisation capabilities, and turn asset management into a competitive advantage.
HIGHLIGHTS
Maximise the reliability and performance of assets
Predict equipment failure and carry out preventative maintenance
Comply with strict legal and environmental regulations
Streamline purchasing and procurement
Track labour costs and reduce downtime
Infor Workforce Management
Optimise every aspect of labour management and productivity with Infor® Workforce Management. Strategically enhance workforce planning, execution, and analysis with an engaging, industry-specific, enterprise workforce management software solution built on a proven technology platform that delivers time and attendance, demand-driven scheduling, workforce scheduling, and absence management tools.
HIGHLIGHTS
Enable your people to access workforce data anywhere, anytime
Track employee time and get the right data to payroll—every time
Leverage vertically specialised shift- or demand-driven scheduling tools
Take advantage of intuitive, industry specialised software for budgeting, planning, and forecasting labour demand
Infor CPQ helps sales teams, partners, and distributors sell complex products more quickly with a rules-driven platform designed for visual quoting and dynamic pricing, to instantly produce a configuration-specific list price, dealer cost, and quoted selling price. Orders are automatically passed to your business system via enterprise integration.
HIGHLIGHTS
Sell complex products faster with quick and accurate quotes on-demand
Accelerate product innovation
Optimise your supply chain to improve demand planning and purchasing
Bring your products to life with a visual selection and configuration experience
Complete visibility into real-time data
Infor® Supply Chain Management solutions deliver intelligent, real-time supply chain orchestration by digitalising end-to-end supply chain processes, allowing companies to gain real time visibility that empowers data-driven decisions and optimal delivery to customers on time.
HIGHLIGHTS
Reduce costs across the supply chain, including minimised waste and transportation costs
Achieve a single version of the truth to drive actionable insights
Reduce invoice processing and transportation lead times
Increase on-time and accurate shipment order rates
Increase team productivity and reduce expenses within the warehouse
PRODUCTS AVAILABLE
Infor Nexus
Infor Supplier Exchange
Infor Supply Chain Planning
Infor WMS
Infor® PLM Discrete is a comprehensive product lifecycle management (PLM) solution for high tech and electronics, automotive component, industrial manufacturing, and aerospace and defence manufacturers that seamlessly integrates with ERP and CAD systems.
HIGHLIGHTS
PLM management for MTO, CTO, ATO, and project-based businesses
Out-of-the-box interoperability with ERP, CAD, and manufacturing systems
Real-time reporting and analysis capabilities
Automated workflows
Role-driven retrieval and information reuse
PRODUCTS INCLUDED
Let's Connect
Contact us and we'll have a Business Development Representative contact you within 24 business hours