2,800+ high-tech and electronics manufacturers optimise productivity with Infor's high-tech industry software
A guide to industry 4.0 technologies for reluctant adopters
Why technology buyers benefit in shift from on-premises to cloud software
High Tech & Electronics
Technology and electronics manufacturers rely on Infor's ERP solutions for high-tech manufacturing to get products to market faster, leverage real-time visibility into the end-to-end supply chain, and gain the agility to be ready for whatever comes next. Here are some unique challenges that Infor helps the high tech and electronics industry overcome every day.
Product innovation and personalisation
Shortened product lifecycles accelerate new product introductions.
Complex supply chain networks
Timely end-to-end supply chain visibility and collaboration are often lacking.
Forecasting accuracy and order fulfillment
Advanced forecasting and supply chain capacities to improve order fulfillment and customer commitment.
Inefficient adoption of new service models
New business models require changing skillsets and new technology solutions.
Legacy platforms limiting digital transformation
Disconnected, heavily customised solutions impede competition in Industry 4.0.
Micro-vertical expertise delivers business value faster

Communications

Consumer Electronics

Defense Electronics

Electronics Manufacturing

Industrial Electronics

Medical Devices

Semiconductors
Solutions for your most critical challenges
Solutions for your most critical challenges
Infor CloudSuite™ Industrial Enterprise is the leading suite of manufacturing ERP systems for top-tier, high-tech manufacturers and related applications, integrated and delivered in a multi-tenant cloud.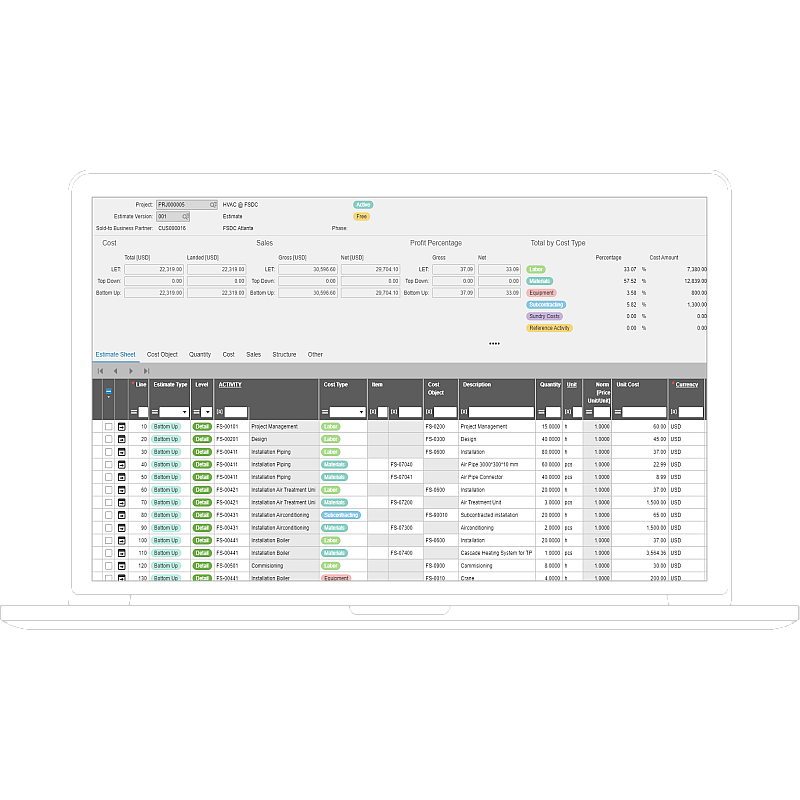 Offer an innovative product and experience
Manage configurations and support product innovation
Robust and modern PLM
Embedded regulatory, quality, and supply chain impact analysis
Configure, price, quote capabilities
Embedded CRM and order management
Execute forecast acceptance process
Optimise the supply chain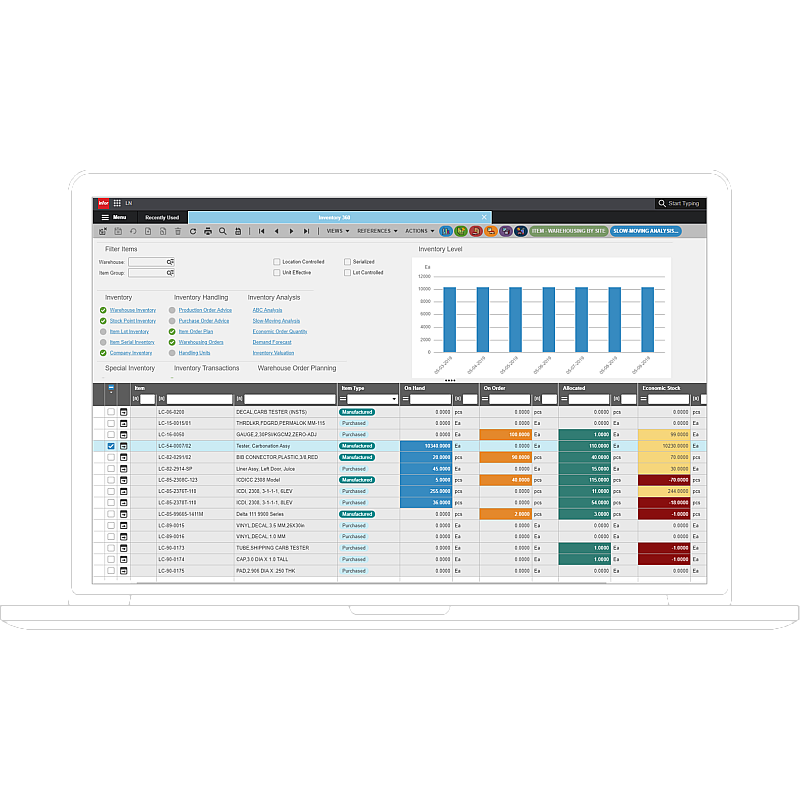 Optimise the supply chain
Improve visibility and communication to reduce operational costs
Global commerce network
Upstream and downstream visibility and collaboration
S&OP and supply chain planning and optimisation
Multisite, multi-logistics inventory planning
Warehouse and fulfillment management in a unified application
Reduce operational complexity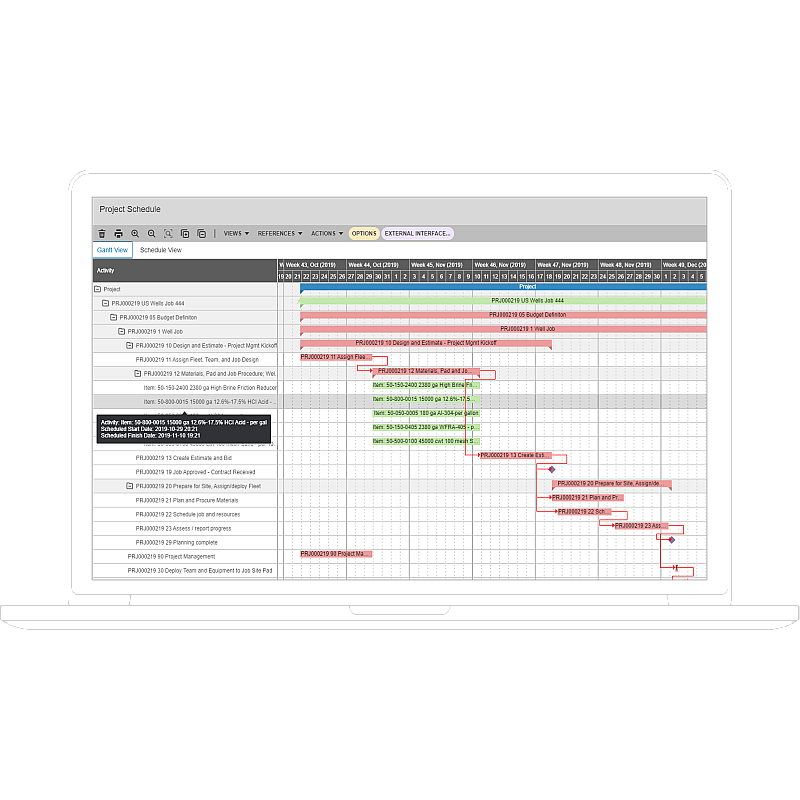 Reduce operational complexity
Facilitate productivity, planning, and production to improve quality, while reducing costs
Comprehensive support for different manufacturing models within the one enterprise
Shop floor automation and workforce management
Robust project management capabilities
Commingling and splits of production orders
Optimised utilisation and throughput of equipment and assets
Expand service revenue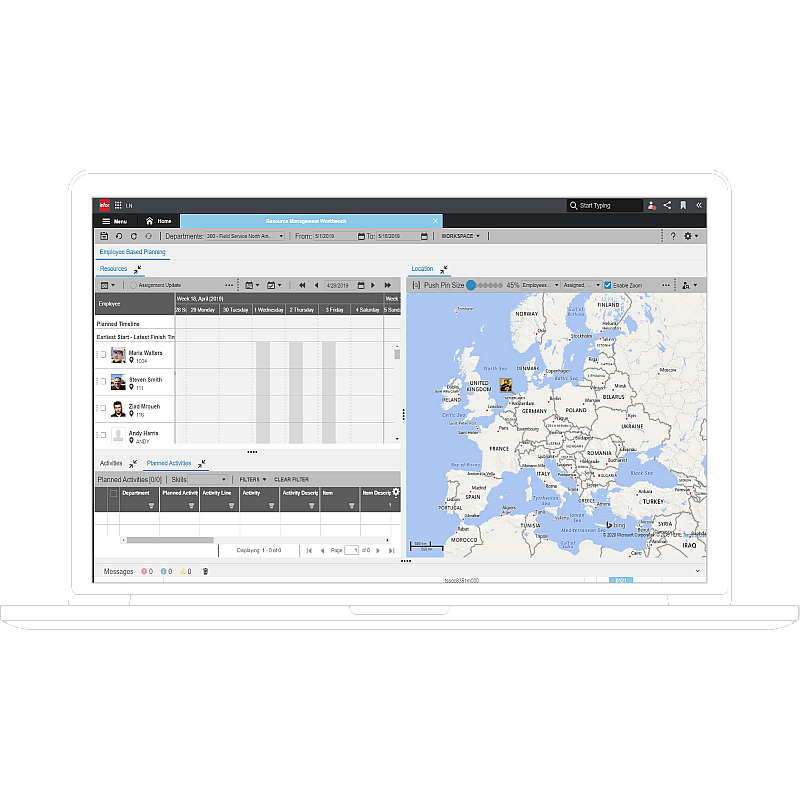 Expand service revenue
Manage and deliver superior service
Drive revenue with embedded service/MRO capabilities
Specific, embedded capability for aftermarket and through life support
Warranty management for improved customer relationships
Integration of IoT data for improved delivery and product innovation
Create a platform for digital transformation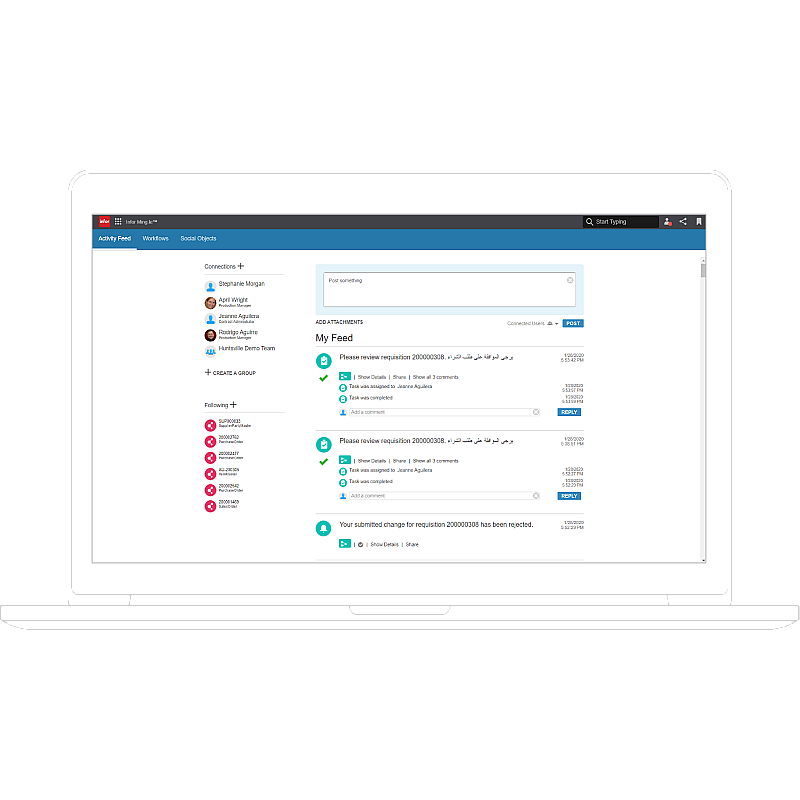 Create a platform for digital transformation
Rely on a complete solution to enable industry 4.0 capabilities
Last-mile, industry-specific functionality
Scalable and secure cloud with extensibility for personalisation
Multi-tenant deployment in the AWS® cloud or on-premises
IoT, AI, machine learning, and predictive analytics
Social collaboration, role-based homepages, and industry-specific KPIs
Solutions for your most critical challenges
5-8%
increase in revenue due to reduced NPI cycle time
8-15%
reduction in inventory
15-20%
shorter delivery times
BUILT FOR INDUSTRY
High Tech & Electronics solutions
Let's Connect
Contact us and we'll have a Business Development Representative contact you within 24 business hours

By clicking "Submit" you agree that Infor will process your personal data provided in the above form for communicating with you as our potential or actual customer or a client as described in our Privacy Policy.