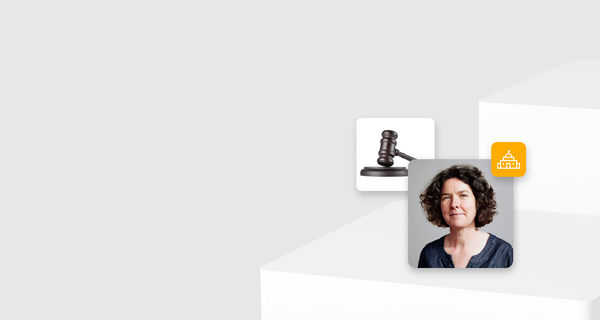 Customer-centric digital transformation

Constellation Research: Infor OS powers next-gen ERP with a rich platform.

Support standard government operational processes seamlessly with modern ERP
Modernize how your state or local agency, community organization, or K-12 school districts operates. Deliver full transparency, comply with regulations, and offer efficient services.
Real solutions for state and local government challenges
CloudSuite Public Sector is a leading ERP suite and related applications, integrated and delivered in a multi-tenant cloud.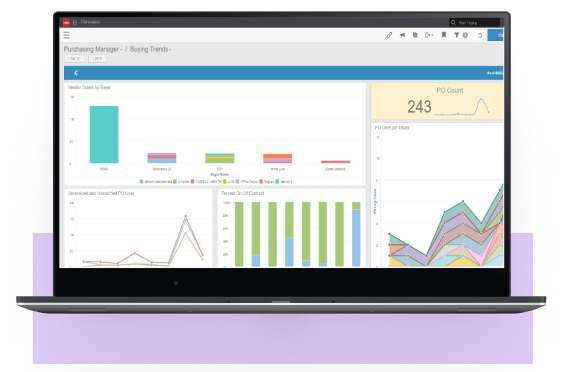 Secure unified systems to remove organizational and data silos
Improve visibility across agencies and departments and choose better strategies. Experience:
Intelligent decisions with cross-application, embedded analytics
Global Ledger dimensionality for dynamic insight and enterprise reporting
Support for virtual and remote teams with mobility and vendor portals
Accountability of funds with integrated projects and grants accounting using municipal finance software
Streamlined procurement through strategic sourcing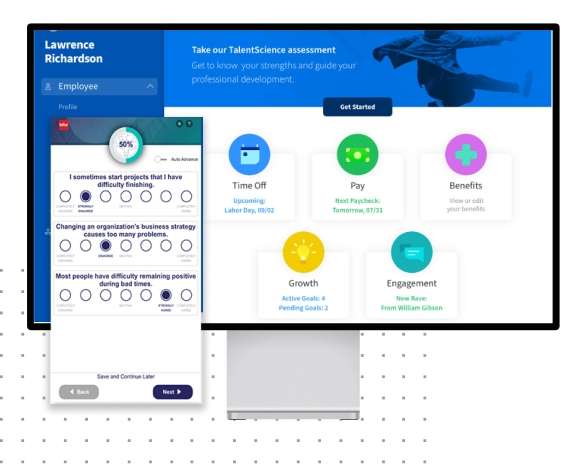 Power government workforce productivity and HR systems
Launch data-driven hiring and workforce development. Make government operate better with:
Refined hiring processes to entice qualified prospects and reduce time to hire
Dashboards to guide hiring and talent development decisions
Behavioral DNA® methodology to attract, hire, train, and retain a diverse workforce
Automated workforce scheduling, time and attendance reporting, as well as absence management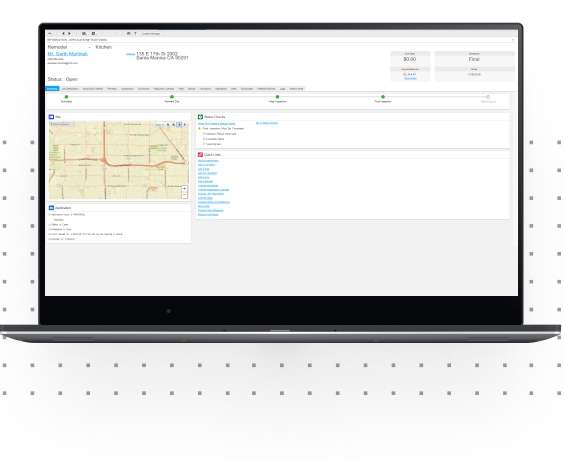 Streamline licensing, permitting, billing, and asset management
Optimize community development and regulation functions. Support public sector offices with:
End-to-end process management and automation using municipal permitting software
Efficient online processing of citizen and business applications
Geographic information systems (GIS), land management, and services requests combined
Improved partnership with business constituents to drive economic development
A way to eliminate department data silos and streamline community development
BUILT FOR BUSINESS
Public Sector CloudSuites
Infor CloudSuite™ Public Sector
Infor Financials & Supply Management
Infor HCM
CloudSuite Public Sector
Infor CloudSuite™ Public Sector
Infor CloudSuite™ Public Sector is a complete suite of applications made for all levels of government—including federal, municipal, education, public safety, transit, and utilities. The purpose-built software includes solutions for budgeting, finance, procurement, public safety, asset management, human resources, payroll, governance risk and compliance, and community development and regulations.
HIGHLIGHTS
Scale solutions across your agency or organization that enable cost effective management of your missionMaximize efficiency by combining critical ERP, configuration, and mobile capabilities with industry-leading security to protect your data
Improve service with features that maximize responsiveness to demands for citizen services like 311, emergency management or education and transportation needs
Engage constituents by combining critical ERP, configuration capabilities, and mobile with industry-leading security to protect your data
Drive efficiencies with comprehensive solutions for asset management that allow you to manage your fleet and maintain your roads with mobile and self-service capabilities
Advance communication for first responders and enable critical connections of health data and computer-aided dispatch (CAD) in real time
Enhance campus services and save money with a lower total cost of ownership and limited up-front investment that allows capital to be saved for expenditures that directly impact students, faculty, and staff.
PRODUCTS INCLUDED
CloudSuite Public Sector
CloudSuite Financials
Global HR
Talent Management
Infor OS
---
Learn more
Infor Financials & Supply Management
Infor Financials & Supply Management
Infor Financials & Supply Management is an integrated finance and supply management software solution suite that couples modern financial functionality with tools to track supplies and streamline order processes. End-to-end, fully integrated capabilities are designed specifically for today's users.
HIGHLIGHTS
Personalised home pages
Beautiful and intuitive role based user interface
Unlimited financial calendars
Unlimited ledgers and basis reporting
Unlimited dimension strings
Full visibility of indirect spend
Strengthened supplier relationships
Increased policy compliance
Multiple cost savings opportunities
Powered by data-science
Embedded analytics directly in users' work streams
RELATED PRODUCTS
Infor Financials & Supply Management
Infor OS
---
Learn more
Infor HCM
Infor HCM
Infor HCM is a leading-edge, end-to-end talent-focused solution that helps organisations strategically align people initiatives and talent capabilities to overall business strategies.
HIGHLIGHTS
Get all the human capital management functionality you need in one complete solution, with the broad capabilities from a single cloud HR vendor.
Utilise a consumer-grade, personalised, role-based user interface with prebuilt, interoperable components across your HR organisational structures-world-wide.
Use relevant and timely data, based on behaviour science and analytics to engage employees and reach their greatest potential.
Apply modern HR cloud technology to give you complete employees visibility; optimally hire, develop and retain the right talent.
Boost employee performance, improve workforce effectiveness, and maintain control over your company's talent strategy and HCM technology with a flexible, secure, and cost-effective cloud infrastructure.
PRODUCTS INCLUDED
Infor HCM
Talent Management
Global HR
Talent Science
LMS
HRSD