United Arab Emirates-July 05, 2023, 09:00 AM
Premium UAE professional beauty business underpins new strategy and optimizes fulfilment with Infor WMS

DUBAI, United Arab Emirates – July 5, 2023 – Infor®, the industry cloud company, today announced that MADI International, a leading UAE-based supplier of cosmetics, has deployed Infor WMS to help digitize its warehousing and inventory management, as it seeks to tap surging demand for health and beauty products in the region.

The Infor solution, which was implemented by SNS, a leading provider of supply chain consultancy and software implementation, will support a shift from a third-party logistics (3PL) model to insourced warehousing operations. The platform will be fully integrated with MADI's existing ERP platform, optimizing inventory and fulfilment accuracy, and streamlining distribution operations.
The beauty and personal care market in the Middle East and Africa is expected to reach USD $58.3 billion by 2025, according to Euromonitor International. In the wake of business growth, MADI required a new warehousing and inventory management system that could scale to support its growing business needs. After an extensive search, the beauty leader selected SNS to implement Infor WMS based on its best-in-class reputation, ability to integrate with existing systems via APIs, and cloud deployment model.

Designed to optimize warehouse processes and increase inventory accuracy, Infor WMS is already delivering real-time visibility into MADI's stock levels, allowing for more efficient order fulfilment and reducing the risk of stock-outs. In addition, the cloud-based warehouse management solution's powerful analytics and reporting tools will deliver insights into inventory and distribution operations that were previously unavailable.

"We are excited to have gone live with Infor WMS," comments Rabih Madi, chief operating officer of MADI International. "We are already seeing the benefits of the new system, with increased efficiency and accuracy in our inventory and distribution operations. We are confident this investment will pay off in the long run and help us grow our business."

"We are delighted to have partnered with MADI International on this project," said Mohamed Obaidah, director of services at SNS. "Our team has worked tirelessly to ensure a seamless implementation, and we are confident that Infor WMS will be a game-changer for MADI's new insourced business model."

"Complexity and volatility are the new norms for supply chains, and against this backdrop, we are seeing a growing number of organisations adjust their business models to reduce risk and increase agility," comments Mario Ghosn, SNS general manager. "The successful implementation of Infor WMS at MADI International is testament to the expertise of SNS in the field of supply chain innovation and digitalization. With a proven track record of delivering customized solutions to businesses, SNS is poised to continue its growth trajectory and expand its reach into new markets."

Kerry Koutsikos, Infor VP & GM for EMEA emerging markets, said: "By selecting Infor WMS, MADI International will gain full visibility and control over its warehousing and inventory management, enabling it to focus on serving its customers and driving its regional growth strategy. We look forward to continuing to support MADI International in the coming years."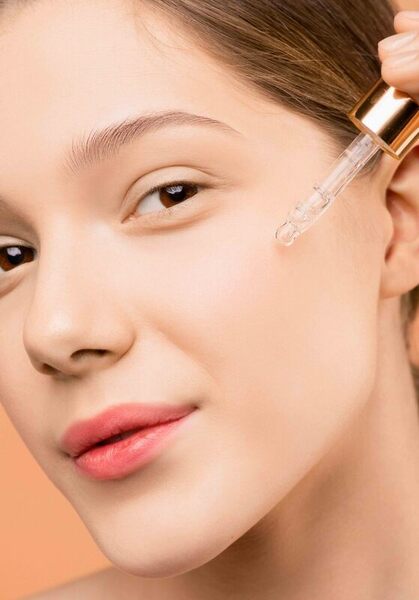 About MADI International
MADI International was established in 1991, and is a leading distributor of premium beauty brands across multiple industries. With a strong presence in the UAE, Saudi Arabia, Qatar, Oman, and Bahrain, we exclusively distribute over 50 renowned brands encompassing haircare, skincare, nailcare, eyecare, waxing, beauty tools, accessories, salon & spa furniture, equipment, and fillers. Our primary focus is on the salon trade channel, serving over 5,000 salons as a comprehensive one-stop destination for all their needs. From salon design and furnishings to a wide range of product offerings, we ensure a seamless experience for our salon partners. Education is a crucial aspect of our approach, backed by state-of-the-art academies and top-notch trainers. In addition to salons, we cater to various other trade channels including pharmacies, beauty stores, department stores, electric stores, supermarkets, hypermarkets, and e-commerce platforms through our Consumer Products Division (CPD). Furthermore, we specialize in the medical aesthetics sector, supplying beauty products, furniture, and equipment to beauty clinics, medical clinics, and hospitals. With a commitment to excellence, we also engage in wholesale and export activities, expanding our reach through sub-distributors in surrounding markets. Madi International prides itself on the SME approach — sales, marketing, and education — offering a comprehensive, omnichannel experience to customers. Visit www.madi-intl.com/

# # #

Media contact
Abigail Spencer
Wallis PR
Infor@wallispr.com