Nucleus Research Recognizes Infor as a Leader in Workforce Management in Latest Value Matrix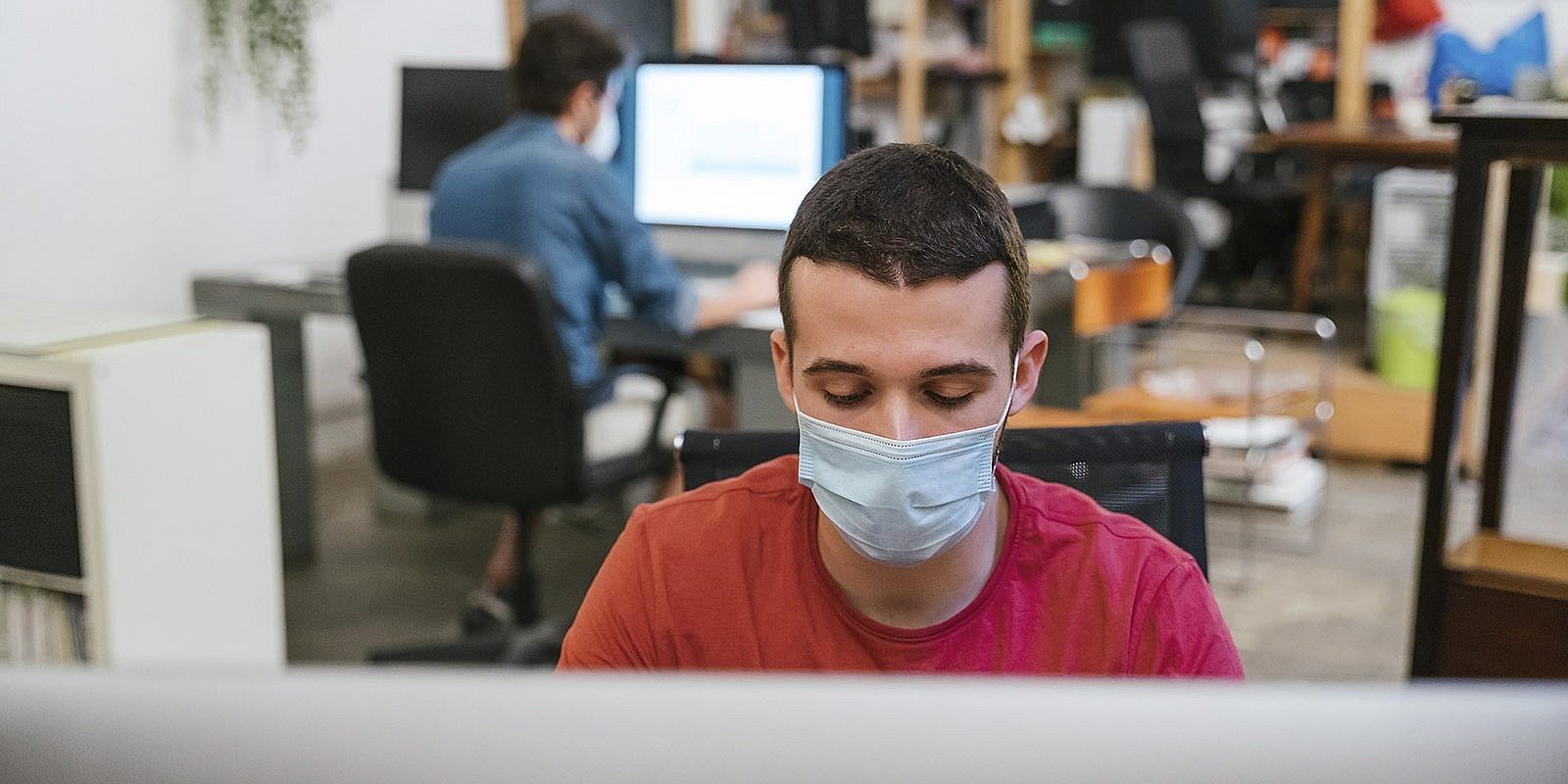 Report highlights artificial intelligence capabilities and industry-first approach with applications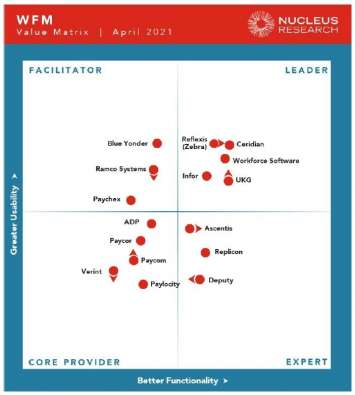 NEW YORK – April 28, 2021 – Infor, the industry cloud company, today announced that Infor Workforce Management (WFM) has been recognized as a Leader in Nucleus Research's latest Technology Value Matrix for WFM. Nucleus Research placed vendors in the Leader category with "strength in niche areas and capabilities, particularly around schedule optimization and employee experience."1
"This past year has shown us the importance of end-to-end visibility when connecting a global workforce. Despite an employee's physical location, users need to be able to maintain and even achieve new levels of productivity, to remain resilient and agile in a changing business environment," said Matthew Bragstad, Infor vice president of people solutions vision and strategy. "Our teams are proud of this Leader recognition by Nucleus Research. We have spent so much time listening to our customers and investing to create WFM solutions with industry specificity. We will continue to work to assure our customers feel supported by us, even with regard to the tools they need to solve the most nuanced problems with their workforce."
With intelligent mobility, Infor Workforce Management (WFM) is a scalable, industry-specific solution that is designed to empower people with the tools to be productive and engaged. Infor WFM can help companies address relevant aspects of their labor compliance and performance functions with time and attendance, demand-driven workforce scheduling and absence management software tools to strategically enhance workforce planning, execution, and analysis.
For more information, visit: https://www.infor.com/solutions/people/wfm, https://www.infor.com/resources/technology-value-matrix-2021 or https://nucleusresearch.com/research/single/wfm-technology-value-matrix/
1 "WFM Technology Value Matrix," Nucleus Research, April 20, 2021 - Value Matrix V69.
About Infor
Infor is a global leader in business cloud software specialized by industry. Providing mission-critical enterprise applications to 67,000 customers in more than 175 countries, Infor software is designed to deliver more value and less risk, with more sustainable operational advantages. We empower our 17,000 employees to leverage their deep industry expertise and use data-driven insights to create, learn and adapt quickly to solve emerging business and industry challenges. Infor is committed to providing our customers with modern tools to transform their business and accelerate their own path to innovation. To learn more, please visit
# # #

For more information
Christina Ledger
Infor
312-662-2135
christina.ledger@infor.com
Let's Connect
Contact us and we'll have a Business Development Representative contact you within 24 business hours

By clicking "Submit" you agree that Infor will process your personal data provided in the above form for communicating with you as our potential or actual customer or a client as described in our Privacy Policy.