CloudSuite™ Equipment
An agricultural equipment firm wanted better system performance so it turned to Infor CloudSuite.*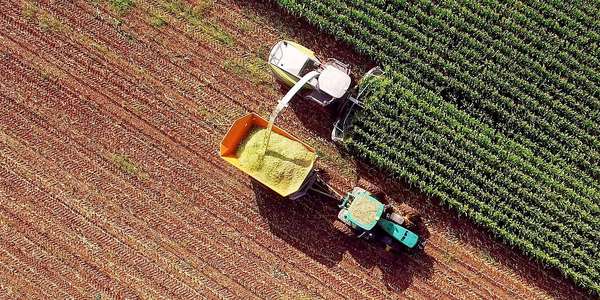 Modern solutions for manufacturer needs
A leading global manufacturer of agricultural equipment distributed through 2,600 independent dealers and distributors in more than 140 countries worldwide, needed to improve performance issues across its sites and gain more visibility into equipment, parts, attachments, and inventory. Additionally, the firm wanted to update its user interface to a more modern software solution and engage mainstream support.


*Case study described on this page is based on a real Infor implementation.
CloudSuite™ Equipment Resources
Powering system-wide improvements
Leveraging the strong process automation capabilities of Infor M3, part of the CloudSuite Equipment solution suite, the agricultural equipment manufacturer improved its performance issues with a more user-friendly interface, while also gaining a realistic view of its timelines and budgets. During the implementation, Infor's dedicated and expert support team set realistic expectations—and delivered a successful implementation and expert problem-solving capabilities.
140
countries worldwide and 2,600 independent dealers and distributors in the company's network
55
users now able to gain a more realistic view of timelines and budgets
3
sites running Infor solutions to connect with the company's supply chain
An equipment ERP and rental equipment software solution
The equipment your customers need when they need it—at the right location and price. Featuring a secure cloud infrastructure and an intuitive user interface, CloudSuite Equipment is an equipment ERP system and rental equipment software solution for equipment sales, rental businesses, parts sales, and service centers.

Proven functionality
Equipment configuration, pricing and quoting
Contracts, service, and purchasing
Complex pricing and discounts

Equipment lifecycle management
Cost, revenue visibility, service, sales data
Equipment rental management
Replacement forecasting

Financial management
Capture, analyse, and simulate trends
Streamline activities
Build localised and global business models

Supply chain management
Plan, schedule, fulfil, and execute simple and complex logistics
Deliver, pick up, and move equipment