Integrated Business Planning
Accelerating supply chain planning and orchestration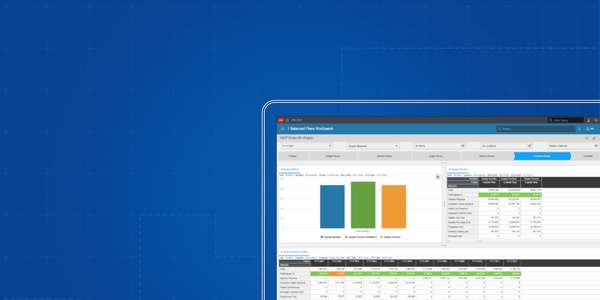 Integrated Business Planning for modern, dynamic supply chains
Integrated Business Planning (IBP) is a comprehensive planning solution developed to provide core analytics, visibility, collaboration, and execution capabilities. IBP helps organisations across industries achieve real orchestration of their supply chain in order to retain control of costs and services delivered.
Integrated Business Planning Resources
Product Overviews
---
Reduce transportation, overtime, and inventory holding costs
---
Coordinate stakeholders from across operations and the business unit
---
Accelerated time-to-value analytics and development pipelines
---
Reduced data complexity and sourcing introduces high levels of data maturity and consensus
---
Centralised data across Infor OS and apps, your API ecosystem, and third-party application data
---
Align production with demand
---
Reduce stockouts and associated service fines or lost sales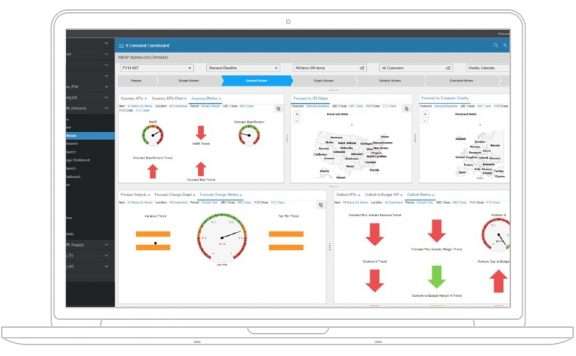 S&OP process workflows
Align departments and stakeholders.
Multi-tenant cloud solution
Integrated notes functionality
Embedded S&OP process
Integrated geography reports
Industry templates and aligned KPIs
Edit existing widgets, workbenches, and workflows or create new ones.
180+ pre-builts views
40+ pre-built workflows
Prebuilt workflows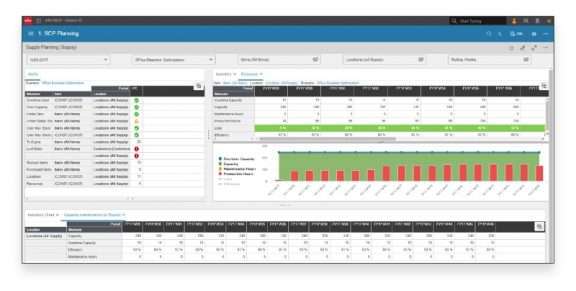 Highly configurable sales & operations planning environment
Balance demand and supply plans with robust tools.
Collaborative, social platform
S&OP process workflow and alerts
Advanced scenario management
Financial reconciliation
Assumptions and amendment auditability
IBP productivity by the numbers
30
fewer days products sit in stock
5%
reduction in freight costs
Additional IBP resources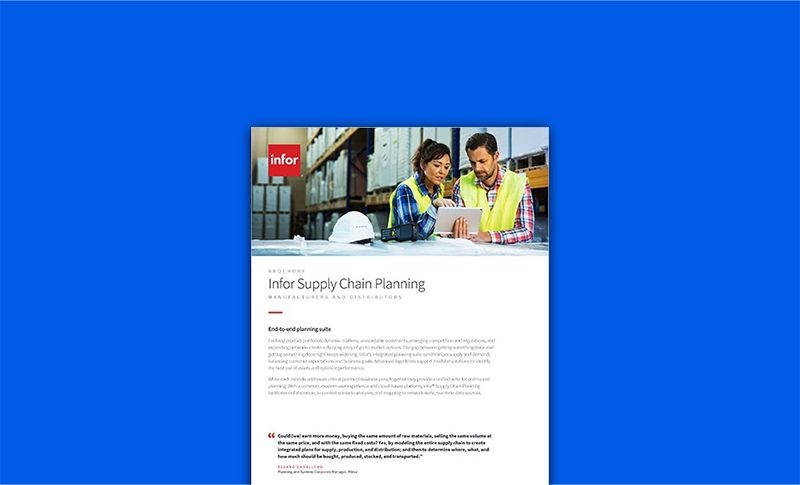 BROCHURE
Infor Supply Chain Planning
Related products
---
Achieve superior forecast accuracy
---
Optimise operations across the supply chain
---
Improve agility and operational efficiency across the supply chain
---
Achieve perfect order fulfilment at the lowest possible cost
Learn more
---
Connect supply chain partners with a single source of truth
Learn more
---
Transform business-critical operations with a cloud ERP solution made for your industry
Learn more
Infor OS
A robust cloud operating platform for accelerating innovation throughout the enterprise ecosystem