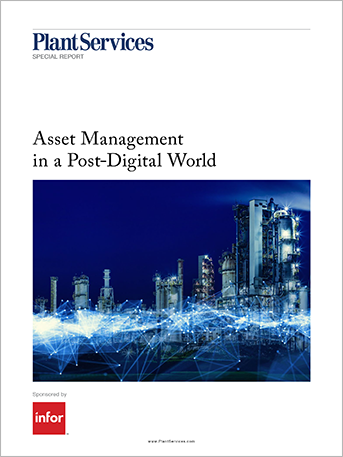 White Paper
Asset management in a post-digital world
Overview
What will a fully digital world mean to plant maintenance? Will the factory of the future be self-running, self-diagnosing, and self-healing? Or will a limited number of skilled technicians struggle to keep the complex network of robotics and machinery working as needed? In this special report from Plant Services, sponsored by Infor, learn how manufacturing maintenance strategy can keep pace with technological change.
Please complete the form below
Fields with * are required.
By clicking "Submit" you agree that Infor will process your personal data provided in the above form for communicating with you as our potential or actual customer or a client as described in our Privacy Policy.