Best practices for increasing the adoption of analytics across your organization
eBooks
Best practices for increasing the adoption of analytics across your organization
The global COVID-19 pandemic was unexpected, catching most organizations unprepared, and presented them with a whole new set of unprecedented challenges.
Discover how integrated industry and role-specific analytic applications can help organizations successfully address today's troubling issues and prepare for whatever comes next by increasing analytics adoption and embedding decision-making directly into the business process.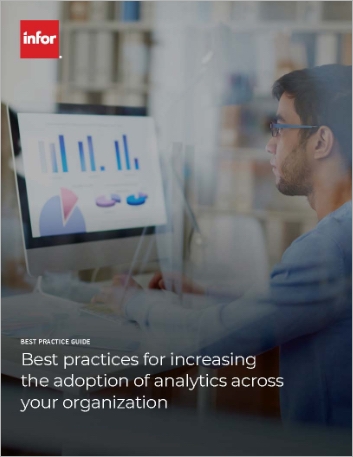 Please complete the form below
Fields with * are required.
Let's Connect
Contact us and we'll have a Business Development Representative contact you within 24 business hours