Bring your value chain closer to the consumer
eBooks
Bring your value chain closer to the consumer
For your omni-channel management efforts and value chain to be in sync, you must move toward new business models that are far more collaborative, consumer driven, responsive, and quick. But, how do you design your value chain so you can get closer to your customers and quickly deliver on their needs? This eBook will answer this question and more.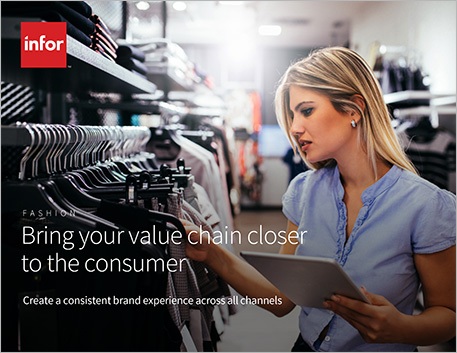 Please complete the form below
Fields with * are required.
Let's Connect
Contact us and we'll have a Business Development Representative contact you within 24 business hours

By clicking "Submit" you agree that Infor will process your personal data provided in the above form for communicating with you as our potential or actual customer or a client as described in our Privacy Policy.