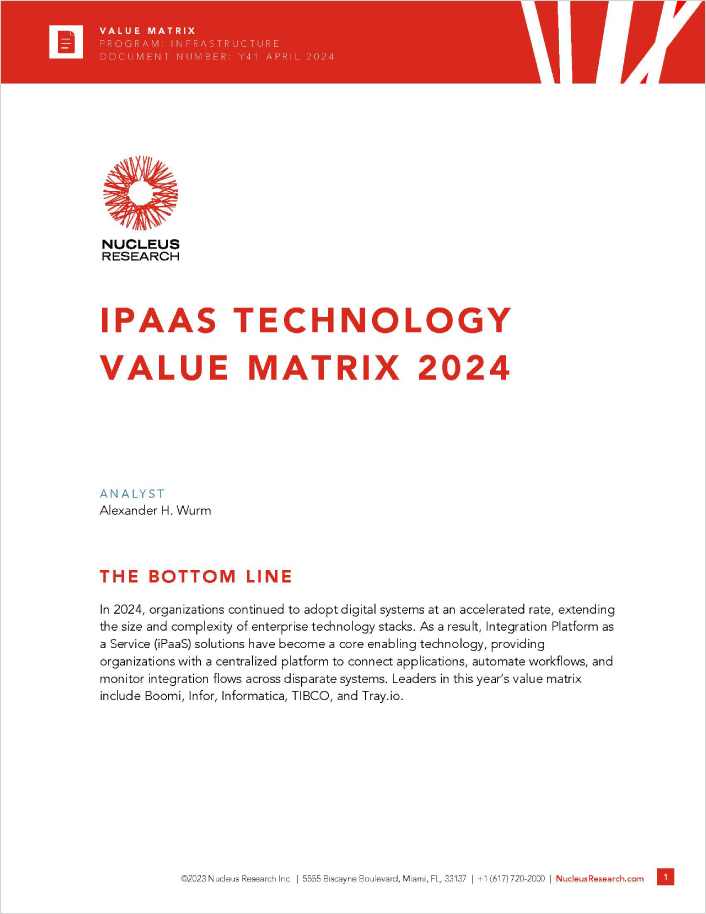 Analyst Report
Infor named a Leader in the 2023 Nucleus iPaaS Technology Value Matrix
Overview
In it's 2023 iPaaS Value Matrix, Nucleus Research describes how organizations continue to adopt digital systems at a rapid pace, extending the size and complexity of corporate technology stacks. As a result, Integration Platform as a Service (iPaaS) solutions have become crucial, providing organizations with a centralized hub to develop integrations, automate workflows, and monitor/manage integrations across disparate systems.

Read the report to discover why Infor, as the only enterprise software vendor, is recognized as a Leader in the 2023 Nucleus iPaaS Technology Value Matrix.
Please complete the form below
Fields with * are required.
By clicking "Submit" you agree that Infor will process your personal data provided in the above form for communicating with you as our potential or actual customer or a client as described in our Privacy Policy.