Global Trade & Finance
Optimising your procurement, payables, and trade finance processes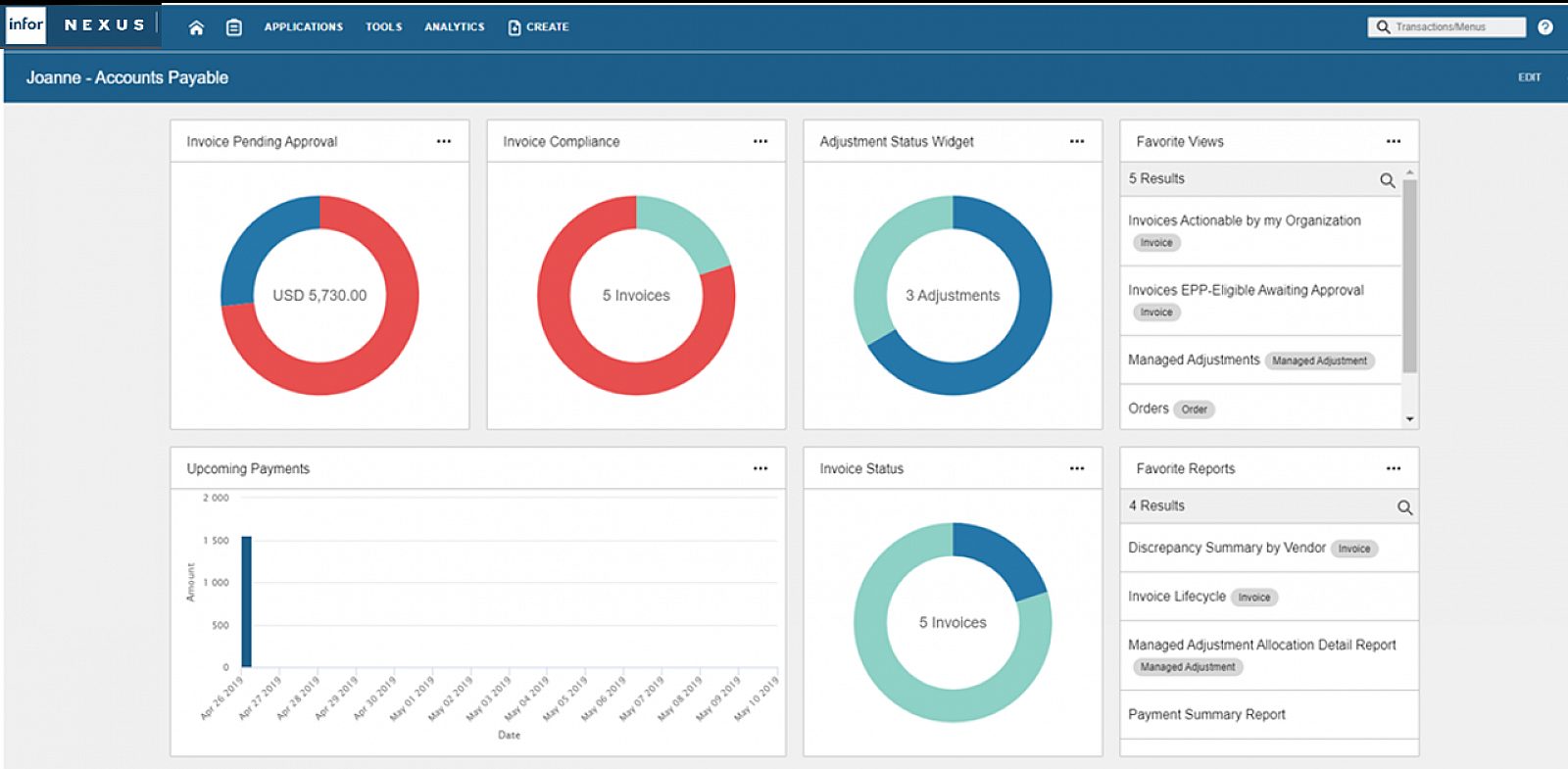 Comprehensive tools to automate, manage and improve liquidity and compliance
Global Trade & Finance offer greater cash flow visibility, payment certainty and collaboration for suppliers promoting businesses to generate cleaner, more compliant transactions, reducing costs, and improving supplier performance.
Global Trade & Finance Resources
ANALYST REPORTS

BEST PRACTICE GUIDES

WHITE PAPERS

VIDEOS
Unlock opportunities for today's enterprise
Improve supplier compliance
Increase supplier productivity with reliability on quality and delivery
Enhance visibility and control
Transform and digitise payment processes
Free-up working capital
Optimising liquidity through innovative finance programmes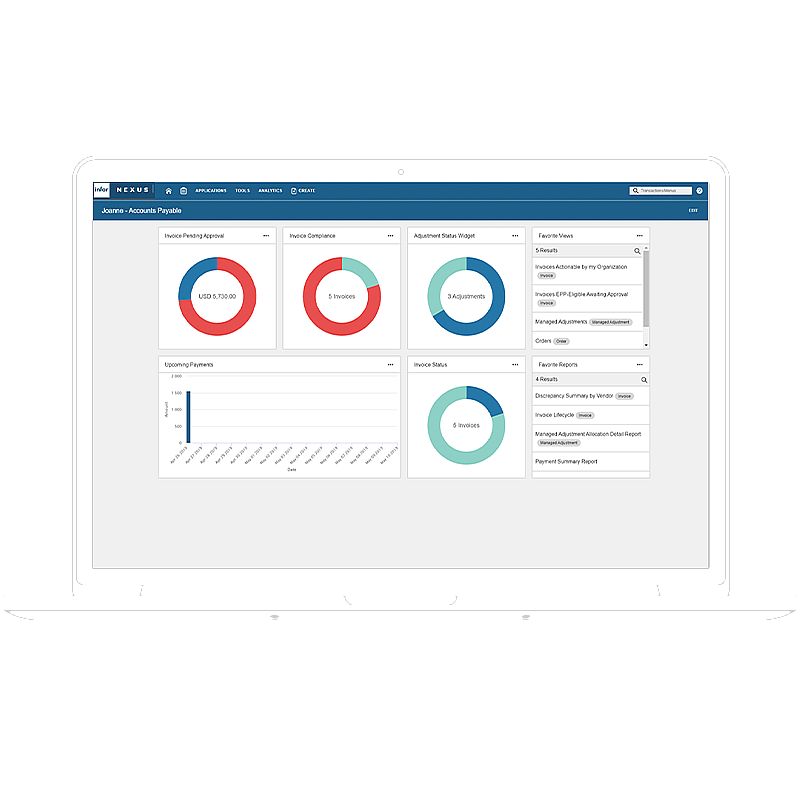 Infor Nexus Procure-to-Pay Automation
Infor® procure-to-pay automation streamlines the procure-to-pay process and creates a single version of the truth, across ERPs and other disparate systems. By automating document creation as well as order management and collaboration, businesses can generate cleaner, more compliant transactions, reducing costs, and improving supplier performance.
Global partner onboarding and support
End-to-end automation, including payment
Automated document matching and invoice approval
Integrated chargeback management
Community of logistics and financial service providers l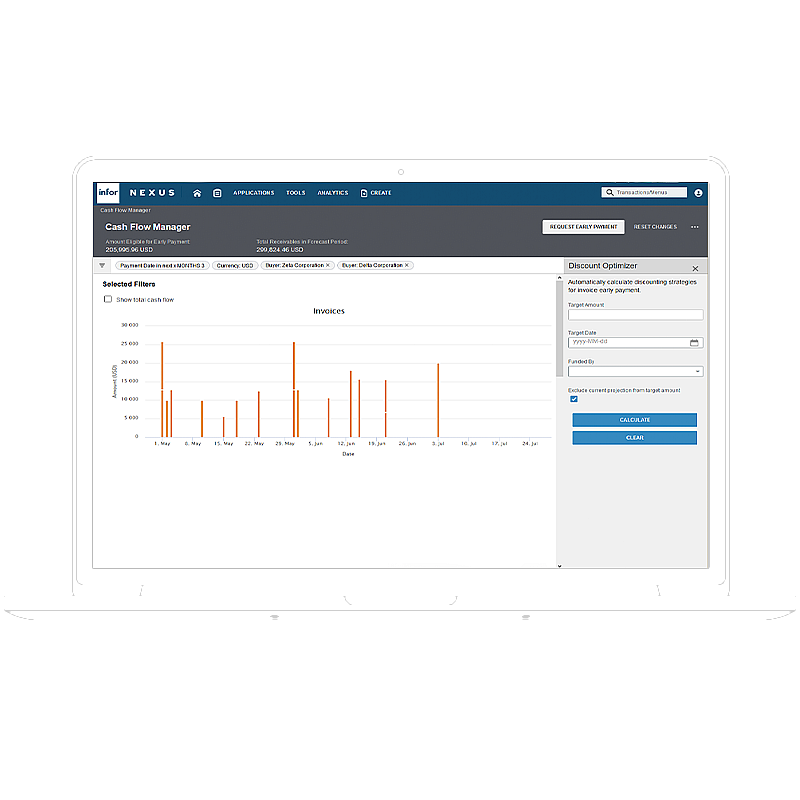 Infor Nexus Supply Chain Finance
Infor Nexus™ Supply Chain Finance combines touchless invoice processing, payable and payment management with integrated and innovative supply chain finance programmes to improve visibility, cash flow, supplier relationships and the overall health of your supply chain.
Automate invoice processing and approval
Improve working capital with innovative finance programmes
Automate chargebacks and claims processes
Trading company and buy-sell model automation
Improve supplier relationships and performance with payment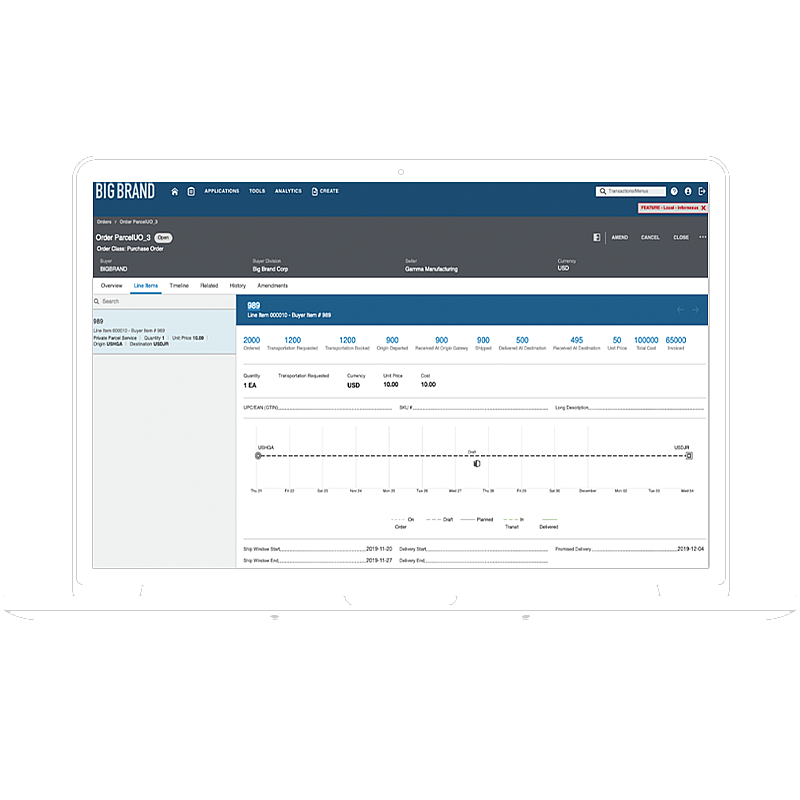 Infor Nexus
Infor Nexus is the only single-instance multi-enterprise business network platform that powers many of the world's most complex supply chains to drive efficiency and agility by optimising the flow of goods, information and capital from source to delivery and pay. Customers boost overall supply chain performance: improving on-time delivery and customer service, with increased velocity; all while significantly reducing costs, lead times and freeing up working capital and improving partner relationships.
Comprehensive capability from source to deliver and pay
Multi-source data and process harmonisation for shared visibility and analytics
AI and machine learning for predictive and prescriptive insights
World-class global onboarding and support
Mobile supply chain management from any wireless device
Productivity by the numbers
99%
touchless invoice processing
Up to 60
day extension of payment terms
85%
reduced invoice exceptions
Crescent Bahuman ensures timely funding
The Infor Nexus™ Supply Chain Finance Early Payment Program delivers.
Infor OS

A robust cloud operating platform for accelerating innovation throughout the enterprise ecosystem

Let's Connect
Contact us and we'll have a Business Development Representative contact you within 24 business hours