Prodotti Infor
Con le nuove Infor CloudSuite, non saranno più necessari altri upgrade.
Soluzioni software enterprise: create per il cloud e pensate appositamente per il vostro settore.
A pieno regime in meno di 16 settimane
Assistenza clienti esclusiva
Mai più installazioni o test di aggiornamenti
Accesso da dispositivo mobile 24 ore su 24/7 giorni su 7
Piattaforma
Per favorire una costante innovazione all'interno dell'azienda, le applicazioni business di Infor sono specifiche per settore e create per il cloud per supportare una supply chain globale, l'analisi in rete e un'esperienza utente basata sull'intelligenza artificiale.
Cloud
Pagina disponibile a breve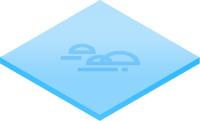 Settore
Pagina disponibile a breve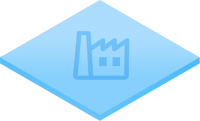 Infor CloudSuite™ sarà l'ultimo aggiornamento software necessario per le aziende. Non occorrerà più effettuare installazioni o test di upgrade, né interventi di manutenzione e si potrà usufruire di un'assistenza clienti esclusiva.
Sarete a pieno regime in meno di 16 settimane.
CloudSuite in primo piano
Semplificare i sistemi di gestione del capitale umano
Un modo strategico per semplificare le operazioni
ERP progettato per aziende globali di produzione, distribuzione e fornitura di servizi post-vendita di medie e grandi dimensioni

Il software per la gestione della manutenzione per rispondere alle sfide dell'asset management
Massimizzare ogni interazione del cliente con una soluzione CRM basata su cloud su misura
Misurare le performance passate e prevedere le attività con un moderno software EPM dinamico
Il software Configure Price Quote (CPQ) migliora l'esperienza di acquisto per i clienti
Soluzione ERP basata su cloud per aziende manifatturiere complesse di piccole e grandi dimensioni
Turn actionable data insights into smart decisions across the product lifecycle, from development and design to management and production.
Align workforce management and corporate strategy with a comprehensive suite of modules built to improve labor planning, scheduling, budgeting, and performance.
Mettiti in comunicazione con noi
Ci metteremo in contatto presto