November 5, 2019
This is the first in our blog series spotlighting the winners of our 2019 Infor Customer Excellence Awards, and sharing their success stories.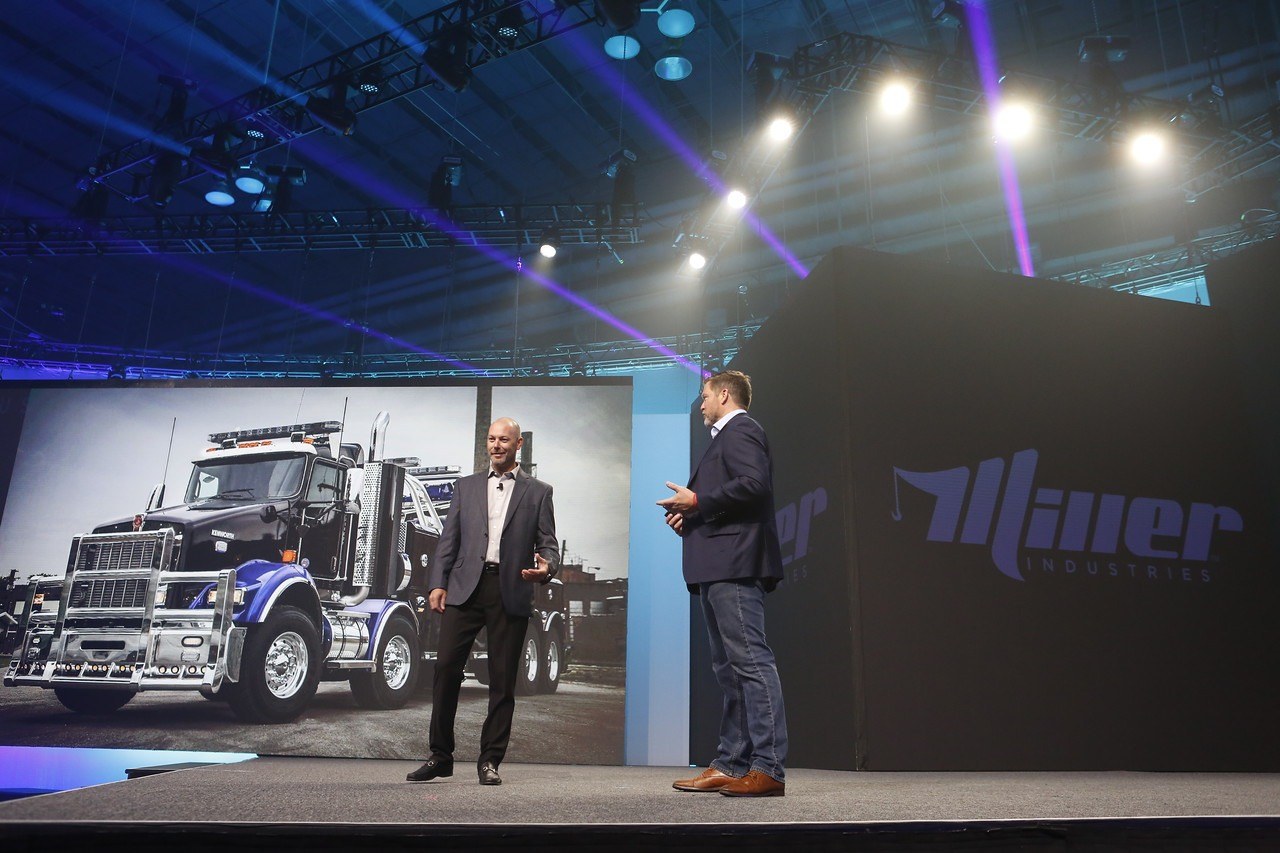 It was "an absolute culture shift." When Miller Industries Inc. implemented Birst last September, co-CEO Will Miller said, "It was the first time I didn't have to go to the Accounting Department to receive information; I had it there at my fingertips. It was accurate, live information every day. It really did help us transform the business."
Miller Industries was recently named a 2019 recipient of Infor's Customer Excellence Award in the Technology and Business Intelligence/Analytics category. The awards are given each year to customers that drive innovation and exceptional results with Infor solutions. Eight winners were announced at Inforum 2019, Infor's annual customer conference held in New Orleans, Sept 23-26. Miller Industries earned the award for its rapid, effective deployment of Infor OS and Infor Birst, reducing the number of outstanding invoices by 40% and shortening budget planning time by 80%.
Miller Industries is the world's largest manufacturer of towing and recovery equipment. Based in Ooltewah, Tennessee, with three manufacturing facilities in the United States, one in England, and one in France, the company provides a complete line of towing and recovery equipment. In addition to car carriers and light-duty towing, the line of equipment also includes vehicles that can carry up to 40,000 pounds and heavy duty recovery units with boom capacities of 100 tons.
For over 20 years, Miller Industries has relied on Infor LN enterprise resource planning software to manage its end-to-end operations, including data analysis. But as the company grew, the reporting capabilities met with obstacles. The data needed to manage the business was stored in multiple locations, within multiple systems, and maintained by various departments and personnel. Silos of information were created, often requiring historical, tribal knowledge to understand how to make year-over-over comparisons.
Evolving needs


It was time for a change. A detailed understanding of how data tables were structured, who could access and update the information, and where it was stored was the first step. Then, an advanced solution was needed so users could better communicate with each other, sharing consistent data. Miller Industries turned to Infor Birst, a reporting and analysis tool that integrates with Infor LN, using Infor Operating Service (IOS).
Miller Industries' Corporate Accounting and Information Technology departments conducted meetings with individual department managers to determine the most critical data elements to monitor. These discovery sessions led to creation of dashboards that would provide the most critical information in easy-to-consume formats, giving users the ability to access historical data for comparisons.
The plan was divided into phases, or sprints, so that work would be manageable, and teams could see results quickly. The first set of dashboards monitored monthly revenue, accounts receivable balances, and open purchase orders. Design and formatting were adjusted until the dashboard provided the CEO with the critical information in a user-friendly format.
"It was an absolute culture shift," Miller said. "Suddenly, I had information nobody else had, faster than they had it. And talk about adoption rate, when I started at the top using Birst, and started taking screen shots and sending it out to sales staff and manufacturing personnel, operations guys, they quickly wanted the application as well, so they could have the information that I had at the same time."
The hierarchy of the dashboards uses a "cascading" approach. The CEO views a dashboard at the highest level. Downstream managers see dashboards based on the same data, but some access is filtered or restricted, depending on the manager's department and role. This method allows users to view information as it relates to their area of responsibility while also keeping the focus on the metrics that have been identified as key performance indicators (KPIs) by C-suite members.
The second phase consisted of four additional dashboards to monitor inventory levels, wage/salary expense, gross margins, and sales order activity. Additional dashboards were created to delve into more details of customer profiles and historical sales by product type.
In less than a year, a total of 14 dashboards were put in place, changing the way Miller Industries consumes data.
Impressive results
The ability to dissect the information reduced the time required to budget revenue by 80% over previous years when Birst was not available, Miller Industries reports.
Birst has also reduced various executive-level and senior accounting staff inquiries by approximately 80%. Information that was previously available only with advanced knowledge of the data structure can now be accessed directly by members of management. Past-due accounts receivable balances have been reduced by approximately 40%, due to increased visibility of amounts by customer and reduction of time required to make this information available to management.
"Real-time information is now available to Birst users, and more time is available for value-added projects, allowing us to move forward with other upgrades and implementations with no administrative headcount additions," Miller said during a customer panel at Inforum 2019.
The use of filters allows users to target specific details and focus on exceptions rather than spending time mining data to access those specific details and identify the exceptions. Miller Industries is also working with two distributors to test information sharing related to annual and historic purchases, open orders and past-due accounts receivable balances. This allows the distributors to monitor their accounts, and make better strategic decisions.
"Birst allowed us to take enough time off our top-level personnel that we decided to go down the road with Infor," Miller said. "We are moving to the multi-tenant cloud with Infor CloudSuite Automotive, and plan to go live the first quarter of next year."