September 13, 2022
Combilift uses AI to improve client and employee experiences
As the world's largest manufacturer in multidirectional forklifts, Combilift has 60,000 unique trucks in operation to meet each client's industry-specific needs. Such a diverse set of trucks to manage across industries creates servicing complexities. This dynamic requires expertise to accurately quote the right set of parts to ensure a first-time fix. Combilift works hard to ensure trucks run optimally with the most uptime and deliver what is most important: great customer service. And it shows, as Combilift's fast growing business is heavily based on customer referrals.
In addition to Combilift's focus on the customer experience, they also pride themselves on improving the employee experience. They understand positive employee experiences are critical to retain the tribal knowledge of the parts department and to deliver on client service.
Leveraging integrated AI to scale and meet service demand
Combilift seized the opportunity to leverage Infor Coleman AI, a platform technology service integrated with Infor CloudSuite Industrial, to further improve the customer and employee experience by having the machine generate the right set of parts for service quotes. With expected high growth at Combilift, Coleman AI not only improves the efficiency and accuracy of recommending the right parts, but also scales the service quote process, reducing stress on staff and ensure a first-time fix for clients.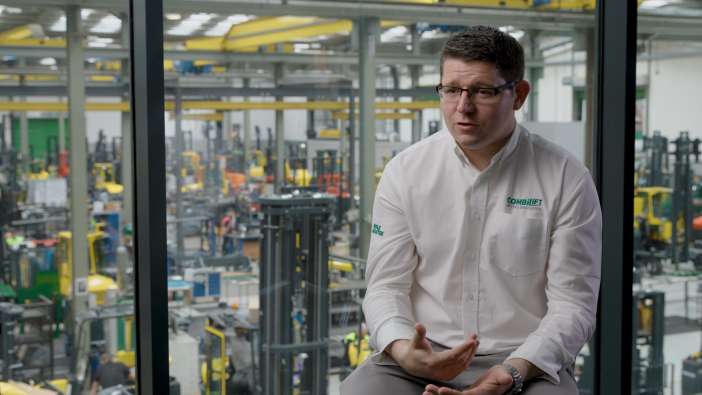 "Our global parts department relied on a knowledge-based, manual process in determining the sum of parts needed to service a truck," says Kenny Gilmour, Global Parts Manager at Combilift. "This approach is not always accurate and consistent, especially with less-experienced staff. With the global staff shortages, trying to recruit staff who are already trained is, obviously, exceedingly difficult. But with Infor Coleman AI, we can train the machine and, in turn, it can train us."
When the right set of parts is not quoted for a service job, the service engineer sometimes cannot complete the job the first time around. Instead, the engineer must stop work, research and secure the right parts, and then return to the customer to complete the service. The delay in completion increases the cost of the service, to the dealer and the customer, because the machine being serviced remains nonoperational.
Taking three years of historical data to train Coleman AI, more-accurate parts recommendations are generated instantaneously when quoting parts. "I, personally, have used the Product Recommender, and it works very well," Kenny explains. "There have been situations where a customer has requested a component, and I have personally serviced the request. I have been here for almost 15 years quoting parts, and I can see that my experience and Coleman AI are in sync."
Realizing remarkable results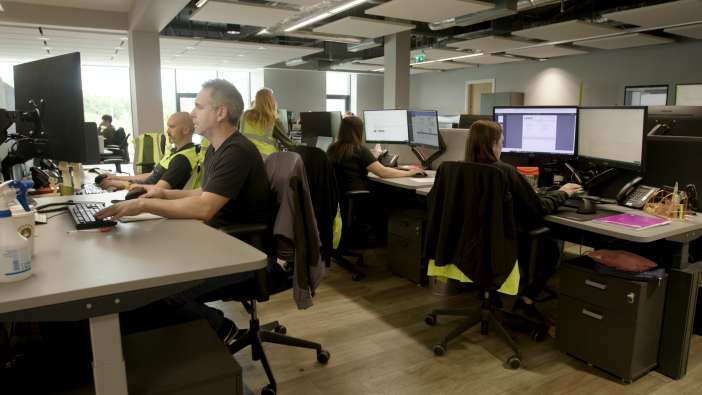 In less than 60 days, Coleman AI parts recommendations were delivered directly in the Parts Estimator screen of Infor CloudSuite Industrial. This is where the parts department spends most of its day, so having these recommendations available directly in the business application generates faster, more accurate quotes with the following results:
30% increase in first-time fixes
30% faster completion of service jobs
30% increase in revenue per transaction
40% reduction in service job costs
75% faster time to determine related parts (from 20 minutes to 5 minutes)
Improved customer satisfaction and referrals due to less equipment downtime
Improved efficiency with less time training new hires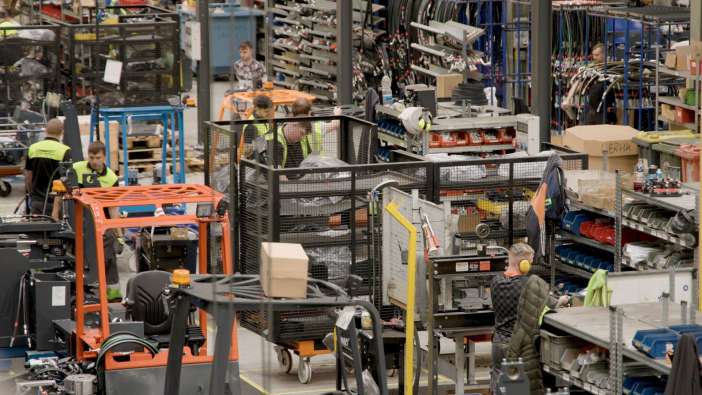 With Coleman AI, employees are more productive and contribute to better outcomes, especially with new hires. "With new hires and less experienced staff in the parts department, we knew that there were missed revenue opportunities because of inaccurate quoting. For example, if someone wants a water pump, a trained employee knows to add a gasket. But a new hire would not, leaving the customer to go to another vendor to purchase a gasket. We are excited about Product Recommender getting smarter and smarter so we can bring in more revenue while keeping our customers happy with a first-time fix," Kenny explains.
Infor's platform technology is foundational to Infor CloudSuite Industrial to extend the ERP with integrated services such as AI, Data Lake, analytics, and many more such as Infor Homepages. In addition to leveraging Coleman AI to make processes more efficient and accurate for the parts department, Infor Homepage services are used to deliver more efficiency and accuracy to the production department responsible for production KPIs.
Infor Homepages provides a framework for the creation of pages and widgets that are highly flexible and configurable, critical to gaining a quick and personalized view of information from CloudSuite Industrial ERP. As soon as a production manager logs into CloudSuite Industrial at the start of day, a personalized homepage presents real-time production KPIs to help better plan the day and support more accurate decisions to improve production performance.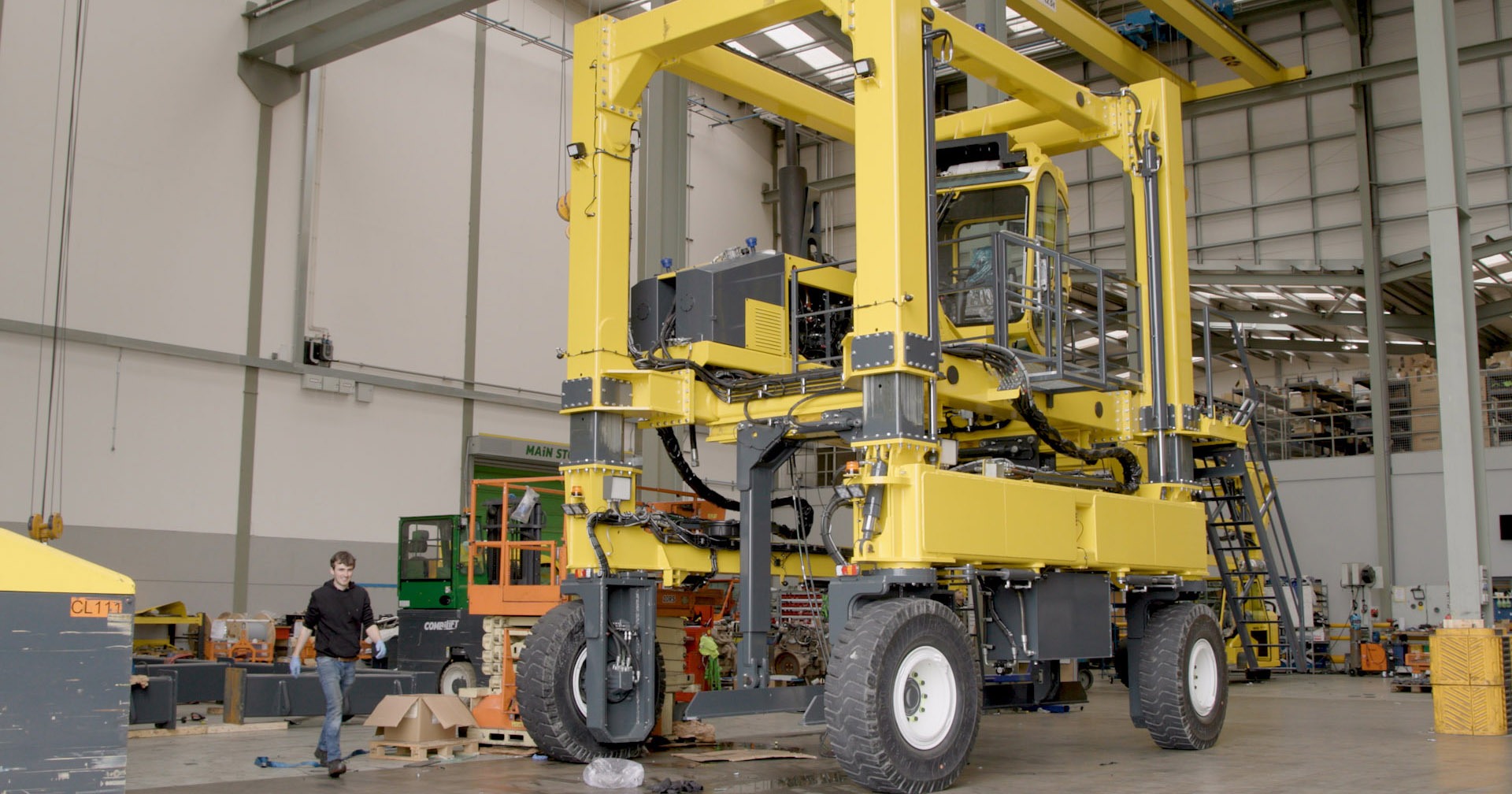 Previously, the production department received daily production KPIs generated in Excel to monitor and make decisions for the day. If real-time information were needed to pay close attention to an issue, production managers had to physically walk to the shopfloor to obtain updates, taking up to 30 minutes per day. In fact, Combilift is continuing to build out Homepages across each line of business, transforming the mega-ERP CloudSuite Industrial into a more productive and user-friendly experience.
In less than 30 days, personalized Homepages were available to provide real-time production KPI visibility with the following results:
Shifting from daily KPIs to real-time KPIs refreshed every 15 minutes allows for better decision making to improve production performance
Saving 75 minutes per day to manually prepare daily snapshot of production KPIs
Saving 30 minutes per day by removing the need to walk to the shopfloor to get KPI status
Employees are happier with on-demand access to information, safely at their desks
What innovation is next for Combilift?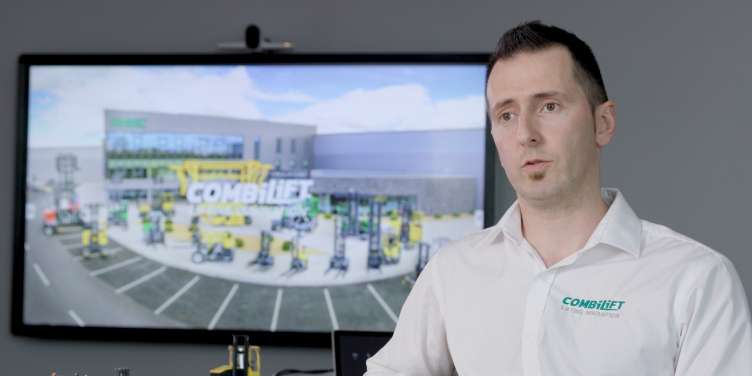 According to Combilift's Global IT Manager, Fearghal McCorriston, one of the key initiatives this year is vendor performance tracking with Coleman AI to improve the supply chain by making sure parts arrive on time to meet growing production schedules.
"At Combilift, we continue to push the boundaries of perfection. We are immensely proud of our innovation and our flexibility to meet customer needs," Fearghal says. "We have been an Infor customer for 14 years. We are really excited now that we have moved to the cloud with Infor CloudSuite Industrial. We appreciate that the Infor solution is a diverse package which can cater for our needs.. Infor is the only vendor that provides ERP software that can be extended to meet our customer needs and meet our innovations that we are doing at Combilift. Infor CloudSuite is used in all aspects of the Combilift business, from order entry and parts picking for production to the finished truck being dispatched to the customer."

Learn more about Infor Platform Technology.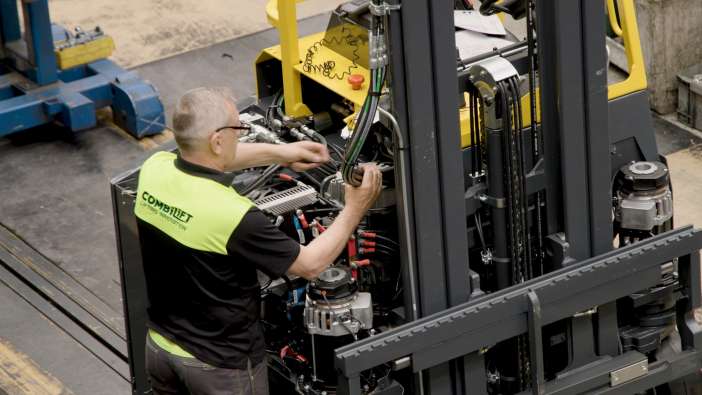 Mona Patel
Industry & Solution Strategy Director
Infor Platform Technology Team