United Kingdom-
Infor also a finalist for ERP Vendor of the Year, and UK&I GM Anwen Robinson is commended as an outstanding leader at publication's annual awards & fundraiser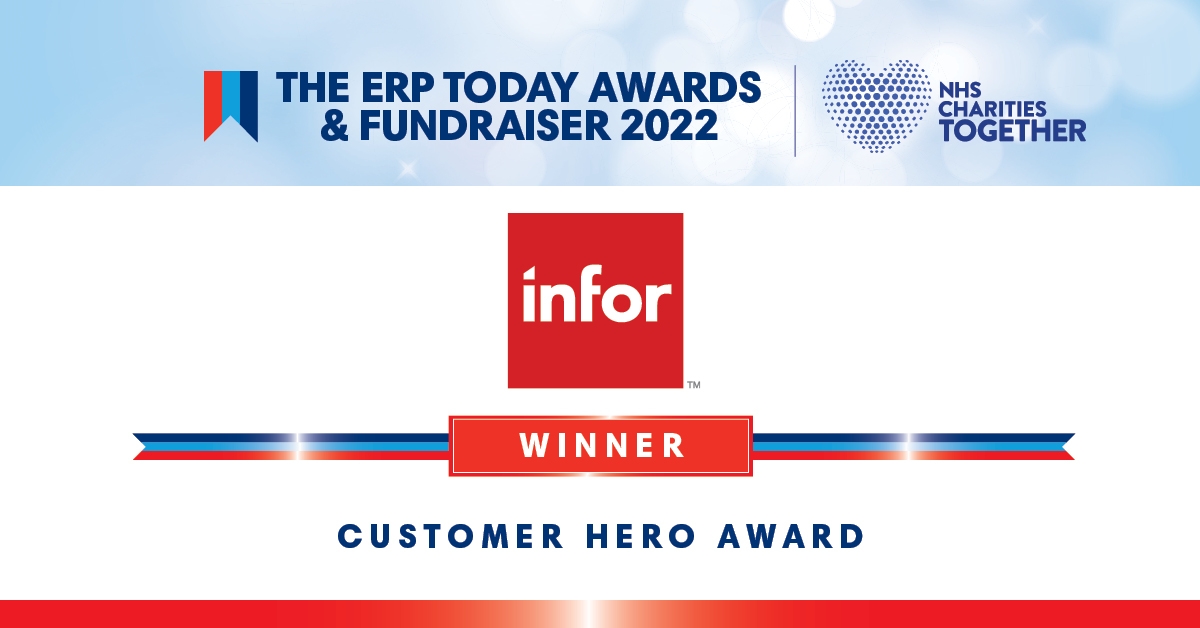 Infor was honored with the Customer Hero Award at the ERP Today Awards & Fundraiser last week. Infor took first place in the category, selected for the transforming impact of its solutions and teams on customers' success, as demonstrated with automotive customer DBK. When a cyberattack knocked out the company's entire on-premises systems, Infor teams worked with the automotive supplier to go live on Infor CloudSuite Automotive in just three weeks.
"By winning this award, we say a huge thank you to all our customers and our teams for stepping up and doing extraordinary things for their businesses, and especially DBK, which trusted Infor to partner with them through catastrophe and emerge safely in the cloud," said Anwen Robinson, Infor SVP and GM of UK and Ireland, who accepted the award. Robinson also received the Highly Commended approbation in the Outstanding Leader Award category.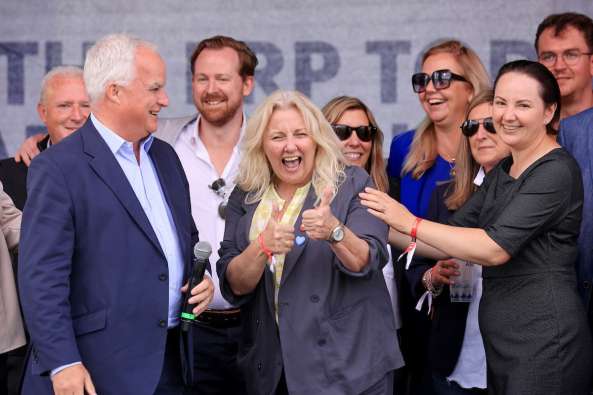 The Sept. 22 outdoor gathering was held at Ascot Racecourse near London, and billed as "an event for the ERP community in aid of NHS Charities Together." The fundraiser part supports the federation of over 250 National Health Service charitable organizations in the United Kingdom and a check for £100,000 was presented on the day.
Infor was also a finalist for:
ERP Vendor of the Year
Young Professional of the Year – Jack Lockett, account manager
What made Infor a Customer Hero?
On Oct 1, 2021, DBK David + Baader GmbH — a just-in-time automobile supplier to Volkswagen, Daimler and others — came under a cyberattack that took out all of its systems worldwide. All company networks, data backups, systems, phone and email were down. On Oct 2, DBK CEO Andreas Stratmann used his personal phone to call Infor. On that call, a cloud strategy was presented to DBK, agreed upon, and an instance of a multi-tenant cloud environment was provisioned just two days later.
Between four to five weeks was the critical deadline for DBK to be back online and providing automotive parts to its OEMs after the attack. The Infor team worked days, nights and weekends. With the expertise, support and collaboration with Infor, DBK went live on Infor CloudSuite Automotive on Oct 25 – just three weeks later.
Trust is often cited as a necessary factor between an ERP vendor and a customer but, in this case, trust was pushed to new levels. Infor knew the DBK team well, and DBK trusted the Infor team to execute whatever was required with expertise, precision and speed.
The level of comradery and teamwork that developed between Infor and DBK was powerful. "This makes collaboration fun 🙂" was one of the quotes captured between the teams during the work.
"Infor's structured approach has significantly contributed to the fact that we were spared serious economic losses," Stratmann said. "To completely rebuild the IT and go live in just a few weeks is a very special achievement, which is mainly due to our excellent cooperation."
Now, with Infor CloudSuite Automotive, DBK has a technological software suite for enterprise management that is always up to date, and secured by Infor and Amazon Web Services.
As one key stakeholder noted: "In my 30 years in the business, I have never seen such an outstanding project."